Windows Phone: The Next Six Months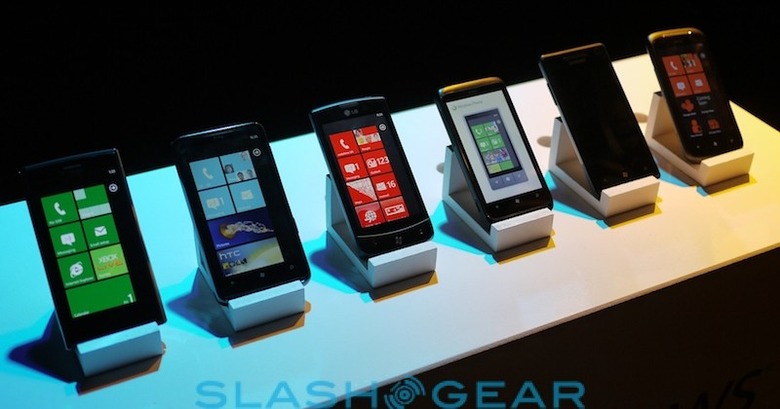 Today, Windows Phone 7 turned six. Six months, that is, counted from the October 21 2010 release of the first batch of Windows Phone handsets. It's a big day for the platform, too; not only a retail milestone, but an early inking of the deal between Microsoft and Nokia which will see the Finnish phone giant bet its smartphone fortunes. So, where next for Windows Phone, and will Nokia's input – and the "billions of dollars" Microsoft will be pushing its way – help it gain all-important market share?
With no publicly released sales figures from Microsoft, it's hard to know what sort of success – or failure – it's building on for the six months moving forward. Still, it's hard not to compare Windows Phone's track record to-date with that of Android, and find the Microsoft platform lacking. After great fanfare at launch, we're yet to see a device that wasn't previewed in some way at that initial debut. True, some have come later to market than others, or with different names, but there's no great stand-out device and no huge launch in the manner that we've seen HTC, Samsung, LG and others reveal their new Android phones at events in the US and Europe.
"Stagnation" is a dangerous label in the early stages of a new OS – after all, there was a fair delay in-between HTC's first Android smartphone, the T-Mobile G1, in October 2008, and the subsequent HTC Magic in April 2009 – but it does seem fair to say that manufacturers appear wary of investing in new devices right now. The saving grace may be "chassis two", which represents a loosening of Microsoft's grip on specifications.
"Chassis one," or the core hardware framework around which all the first wave of Windows Phone devices were modeled, gave Microsoft a consistent initial batch of devices, but at the same time an uninspiring sense of homogenization. "Chassis two" will give OEMs – Nokia included – more freedom to look to faster or cheaper chipsets, different functionality and form-factors. At the top end, we should see true high-end flagships in the same way that Android has broadened to accommodate devices like the HTC Sensation and Motorola ATRIX. One of Nokia's key strengths is in producing entry-level hardware, meanwhile, and that will allow Microsoft to push Windows Phone to previously unseen price points.
Ironically, that segment could have been an area in which Microsoft really could have flourished. Instead of mid- to high-tier devices, as with the initial range, the straightforward smartphone OS could have taken on high-end feature-phones – a natural step up for those looking to broaden their mobile horizons. Windows Phone's much-maligned omissions – such as copy & paste – might not have been such an issue to that segment, and the simplicity of the interface (which won plaudits from reviewers but less interest from end-users) a brilliant balance of usability and scope.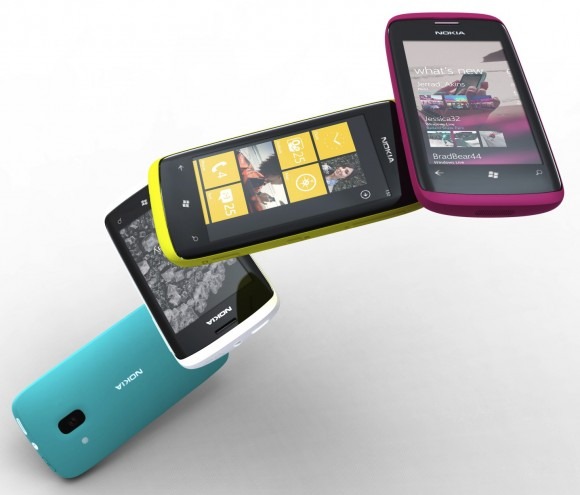 Instead, then, of low-cost Android phones attempting to ape their premium siblings as much as possible in order to appear enticing, we should see a new range of Windows Phones comfortable in their own metal skin. Microsoft will need to work closely with its OEMs to ensure the key message is preserved, but Nokia's economy of scale (and promise to feed its enhancements back into the ecosystem) should deliver something of the iterative improvements we've seen on Android, without the unwieldy fragmentation. Meanwhile, spanning the whole array will be the Windows Phone Marketplace, likely a more compelling proposition for developers as soon as the platform breaks free of its current niche. Microsoft is hoping to help that by waiving the first year's $99 developer registration fee for all currently-published Nokia developers wanting to jump ship to Windows Phone.
What looks unlikely, however, is a Windows Phone based tablet. Microsoft continues to push ahead with its mainstream Windows plans for tableteers, insisting that, for the time being, Windows Phone is for, well, phones. Windows 8 is expected to arrive sometime in 2012, complete with a whole palette of finger-friendliness, though we can't help but think that the smartphone software is simply better suited to the web-, social- and multimedia-centric use cases most tablet owners are turning to their slates for.
So, what needs to happen for Windows Phone to succeed before its one year anniversary ticks round? The first Nokia device to run the OS will be a milestone of its own, and is likely to open the floodgates to a much-needed extension of the price range. Still, Microsoft can't rely solely on Nokia, and it will need to court its existing OEMs – some of whom, we're hearing, haven't been entirely enthused by Windows Phone's sales success – to ensure the kind of healthy inter-platform competition we've seen buoy Android. This can't be seen as Nokia's new project, but the Finnish company as merely the latest manufacturer to drink the Windows Phone Kool-Aid.
On top of that, Microsoft needs to refine its sales message, and work with carriers – rather than, as we've heard mutterings of, simply brow-beating them when sales aren't as strong as they'd like – to ensure staff know how to sell the Windows Phone message and that devices don't get lost amid the Android crowd and the iPhone halo.
Is there a place for Windows Phone in the smartphone market? The stats coming out of carriers today would seem to suggest the segment as a whole is only getting bigger: 60-percent of Verizon Wireless' sales in the last quarter were smartphones, in fact. That implies growing consumer demand and similarly growing consumer awareness of the benefits of a smartphone-style device. If Microsoft can, in no small part by leveraging Nokia's strengths, offer a compelling and differentiated range of devices with a clear value message, that's a big group of upgrading users it could tap into. Still, it will have to work hard to compete with the ubiquity of Apple's iPhone and the near-saturation of Android devices.