Windows Phone 8 Update 3 release brings on more blurred lines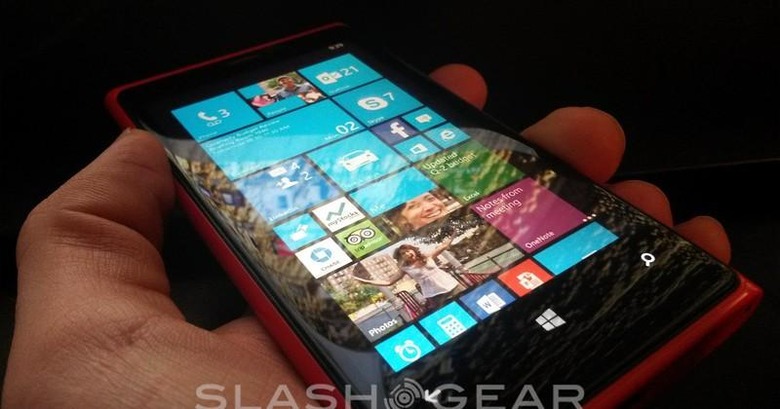 The system update to Windows Phone 8 known as GDR3 is coming soon, and having been announced by Microsoft just this week, we'll find it coming to developers as soon as tomorrow. The rest of the humble citizens of the Windows Phone 8 universe will have to wait a few more weeks – but once it arrives, along with it will come devices that continue to cross over the line drawn in the sand between Windows as a desktop operating system and Windows as a mobile operating system. Here we've got support for the in-betweens.
Starting with support for the Qualcomm Snapdragon 8974 processor, Microsoft is making with the push for high enough power to create phablets for this ecosystem. The 8974 is better known to the smartphone universe as the Qualcomm Snapdragon 800 quad-core SoC. This version of the processor – the same processor as you'll find in the Samsung Galaxy Note 3 – is the LTE iteration of the architecture.
The cut-off point between machines at this point appears to be between 6 and 7 inches of display. While all Windows devices working with displays at or smaller than 6-inches are set to be Windows Phone in nature, everything 7-inches or larger will be Windows RT, or Windows 8.1 RT in the near future. The whole lot will soon have 1080p support as well – that's Full HD, if you please.
While you can see a collection of other updates en masse in SlashGear's earlier official unveiling of Windows Phone 8 Update 3, there are a few bits and pieces left over to pick through.
Windows Phone 8 Update 3 will bring on screen rotation lock. You'll be able to stop apps entirely from multitasking view. Different ringtones will be able to be assigned to different notifications and phone functions. You can share internet with Bluetooth without needing to enter a password. There's a new homescreen with an additional row of tiles – so three squares at mid-size rather than two.
Better storage management: New storage settings make it easier to free up space on your phone and manage temporary files. A new category view shows what's taking up space at a glance.
Easily close apps: Now you can use the App switcher to quickly close apps when you're finished with them.Wi-Fi access out of the box: You can now connect to Wi-Fi during phone set up, so you can start conserving cellular data right out of the box.Better Bluetooth: The team made a bunch of improvements to improve connection quality for Bluetooth accessories.
In general, this is not an update that will change the whole makeup of the operating system, but it'll certainly be an improvement for those used to working with Windows Phone 8 wishing there were odds and ends given boosts here and there. You'll find this update appearing before the end of the year, but we're not yet sure exactly when it'll happen for the common user. Soon, we hope!