Windows Mobile 7 UX concepts tip native multitouch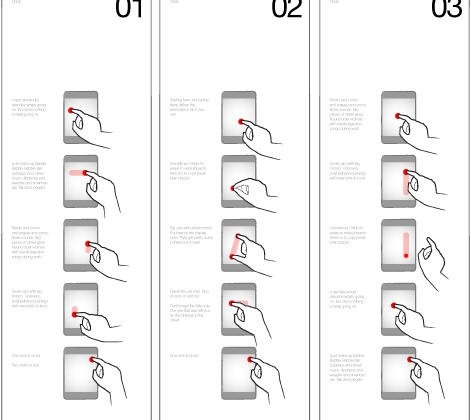 Is it time to start getting just a little bit excited about Windows Mobile 7?  The OS has been going through something of a slump recently, but these purported WM7 user experience concepts do have us curious.  They're the handiwork of Jeremiah Whitaker, a freelance designer whose LinkedIn profile indicates he worked on UX design for Windows Mobile 7; while he's prevented from sharing his work because of an NDA, his portfolio does include some screenshots.
"NDA dictates I keep this vague. For a leading cell platform I created UX flows of common controls and usages. After client review I created flash demos. Those demo's were then reviewed and passed on to SectionSeven development to create interactive prototypes. This process allowed for very efficient UX development." Jeremiah Whitaker
Of particular interest are two of the gestures shown in the middle column above, which seem to indicate that Windows Mobile 7 will have native support for multitouch; in this case, pinch-zoom.  Until now the only WinMo device to support multitouch has been the HTC HD2, and that was only because HTC themselves whipped up the code to support it.
Microsoft have confirmed that Windows Mobile 7 – in some form – will be shown off at Mobile World Congress 2010 in a couple of weeks time, though we're not yet clear on what exactly they'll be demonstrating.  The company are also tipped to be bringing along a consumer range, part of their Project Pink, though they've not publicly acknowledged that.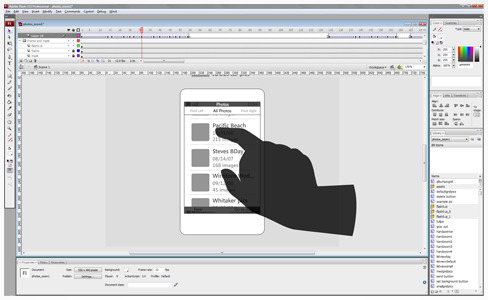 [via the::unwired]