Windows mixed reality headsets go up for pre-order - here's how to get one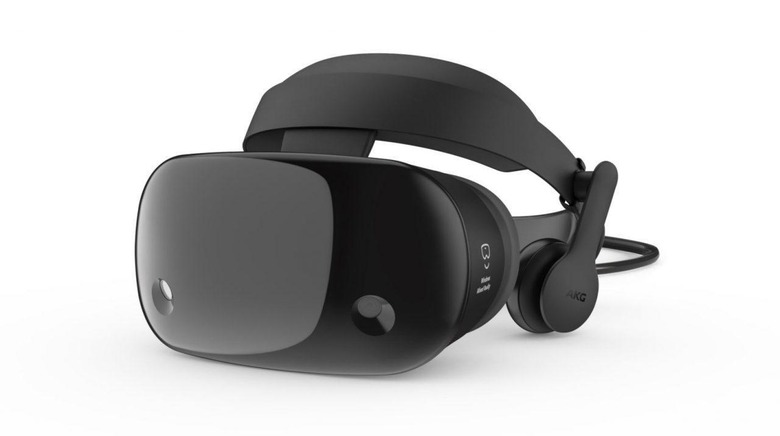 Following Microsoft's reveal of Samsung's HMD Odyssey headset, the company has announced the start of pre-orders for a variety of Windows mixed reality headsets. We've know about many of these headsets for quite some time now, as Microsoft's push into mixed reality was signaled for the first time way back in October 2016. We're closing in on the roll out of all of these headsets as well, and if you know you want one, you might want to put in a pre-order today.
All of the announced Windows mixed reality headsets are going up for pre-order today. These include the Acer Windows Mixed Reality headset, Dell Visor, HP Windows Mixed Reality headset, Lenovo Explorer, and of course, the Samsung HMD Odyssey. They also all share the same release date of October 17, save for the Samsung HMD Odyssey, which we be joining the party a little late on November 6.
Microsoft has put together a post over on the Windows Blog that briefly details each of the headsets on offer. Those entries include links to the Windows Store where you can place an order and read about each in further depth.
This push from Microsoft is an attempt to make augmented reality and virtual reality more accessible to PC users. Windows mixed reality has planted itself firmly in the mid-range, with many of these headsets costing around $400. That's a fair bit less expensive than the HTC VIVE and the Oculus Rift, while at the same time offering enhanced capabilities over loew-end, mobile-based headsets like the Gear VR.
The least expensive headsets on offer in this group are the headsets from Acer and Lenovo at $399.99, while the most expensive is the HMD Odyssey, which clocks in at $499.99. It should be noted that all of these headsets come bundled with a pair of Windows motion controllers, so assuming you've got a capable PC, you'll have everything you need to get up and running with mixed reality by purchasing one of these packages. Will you be ordering one? Head down to the comments section and let us know!