Microsoft reveals the future of Windows Mixed Reality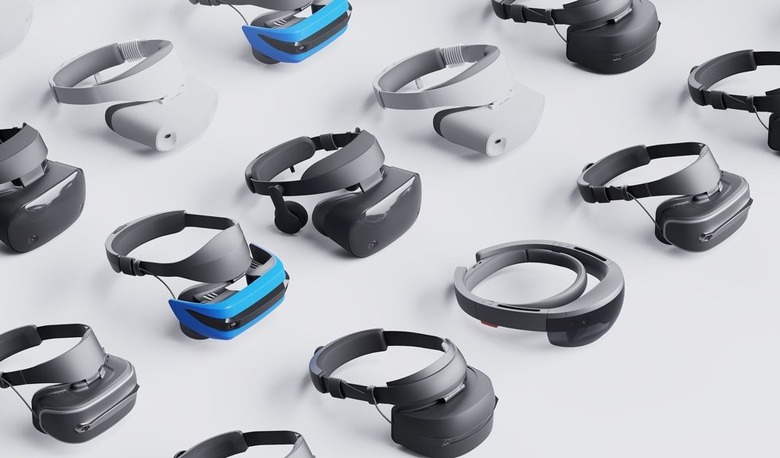 In this corner, you have virtual reality, with the likes of Oculus Rift, HTC Vive, Valve, and Samsung leading the army. In this other corner, you have augmented reality, with the likes of Google and Apple among its champions. And right in the middle, as arbiter and conqueror, is Microsoft with its Mixed Reality platform based on, what else, Windows 10. Today at its Reactor venue in California, Redmond is revealing just how large its Mixed Reality territory really is, and how larger it is becoming, with new allies filling up its ranks.
"Mixed reality" is a relatively young word, one that might be attributed to Microsoft itself, so few really understand what it means. In a nutshell, it is sort of a blanket term that embraces virtual reality, augmented reality, and everything in between. At the heart of it all is, of course, Windows, the only operating system, Microsoft says, that is designed to work with these budding technologies and support all kinds of new input methods, like gaze, gestures, and voice.
Unlike with HoloLens and Windows Holographic, Microsoft isn't doing Windows Mixed Reality alone. It is opening its doors, both in hardware and software, to other players in the VR market. There has already been a number of Mixed Reality headsets announced, but there's always room for one more. Samsung is also joining the fray, which is curious since it already partnered with Oculus for the Gear VR. The Samsung HMD Odyssey, however, is no mere smartphone-powered headset. In a way, it is like the other Mixed Reality headsets from Acer, HP, Dell, and so on. Samsung, however, has the advantage of having AMOLED display technology and the audio expertise of Harman and AKG at its disposal.
But while critical, mixed reality headsets would be nothing but excess weight on your head with the content that makes them useful. Instead of making users wait for such content, Microsoft is tapping into the existing collection of VR games already available on SteamVR. Developers can already access the Windows Mixed Reality SteamVR preview today and consumers will get access to that same preview in time for the holidays.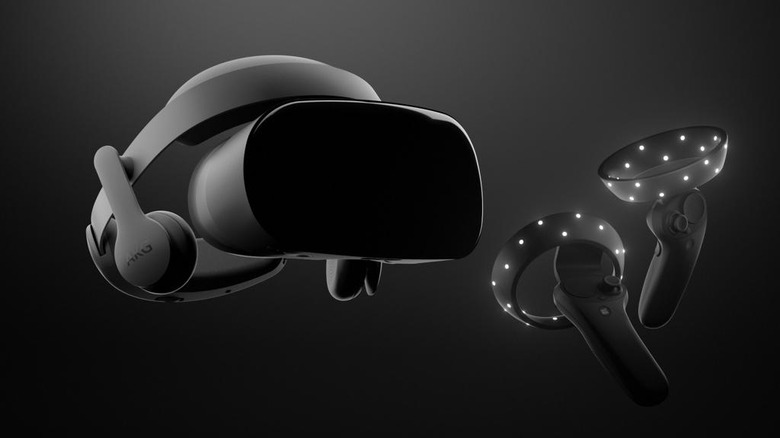 But Microsoft also has its own portfolio of games and it's only fitting that those also make their way into Windows Mixed Reality. Never fear, Halo fans, you haven't been forgotten. On October 17, Windows Mixed Reality users will be able to experience Halo: Recruit, a new mixed reality only introduction into the Halo universe. Here you will get to see some of franchise's key characters in person. In mixed reality, of course.
Finally, virtual reality, and, by extension, mixed reality, is often criticized for being more a solitary activity. Given its digital and Internet-connected nature, however, it has the potential to actually make the world an even more social place. To bring that potential to, ahem, reality, Microsoft is bringing it the team at AltspaceVR, one of the pioneers of the social VR space. AltspaceVR has not only become the go to for VR meetups and parties, it has also hosted shows and large-scale events featuring popular networks and personalities.
This is definitely a lot to take in, especially when you don't actually have something to get your hands on, physical or digital. You won't have to wait long, however. Starting today, you can already pre-order any of the available Mixed Reality headsets, including the newly announced Samsung HMD Odyssey. And in just two weeks, the Mixed Reality flood gates will open, when these headsets ship and Halo: Recruit becomes available from the Microsoft Store. All that happens on October 17.