Windows and Windows Phone merge tipped as peak of big Ballmer shake-up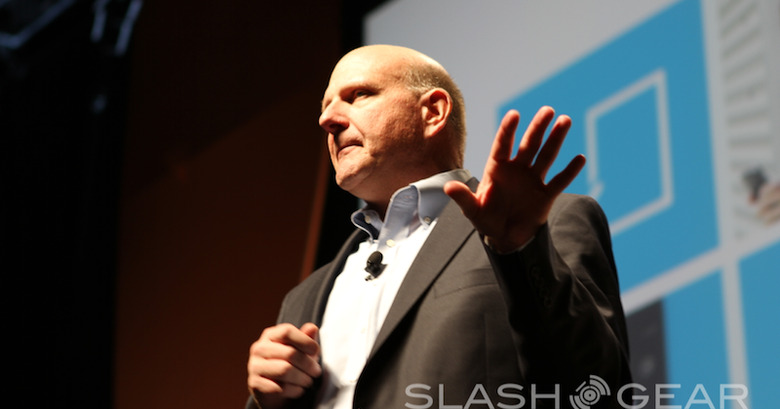 Microsoft could pull together its Windows and Windows Phone divisions into a single, unified team as part of the upcoming "major" reorganization, it's suggested, better emphasizing the connections between the company's PC and smartphone offerings. Chatter of a significant juggling in Microsoft's various divisions began earlier this month, with CEO Steve Ballmer said to be planning considerable changes to how it was organized as it positions itself as "a devices and services company." That, it's claimed now, includes breaking down the walls between the Windows and Windows phone teams.
Both platforms, mobile and desktop, already share the same underlying kernel, as of Windows 8 and Windows Phone 8. However, according to The Verge, Microsoft could well be planning even more connections, such as building toward harmonizing the two app stores.
That could be announced, as well as other organization changes, at Microsoft's BUILD 2013 conference, which kicks off this week. One of the company's likely goals is to further remove barriers to cross-platform apps for developers, in an attempt to make the two OSes more appealing in general.
Ballmer may not be content with that, however. According to AllThingsD's sources, however, the chief exec's changes are shaping up to be "titanic" in their reach. More ominously for some, Ballmer has apparently been tight-lipped in who he will discuss the plans with, leaving many on the senior management team out of the loop.
Although initial rumors pointed to changes such as bringing certain execs more to the forefront of Microsoft's business, there's now talk of the possibility of "significant departures" as well. Exactly who could go remains to be seen, but if Microsoft does undergo wholesale restructuring, that may leave some redundancy in roles in the newly-formed divisions.
With Microsoft's new financial year approaching at the start of July, the expectation is that Ballmer will reveal the new strategy both internally and to investors around that point. As for what it means for developers, we'll presumably hear more on that at BUILD this Wednesday.