Windows 8.1 Priced For Those Not Updating Incrementally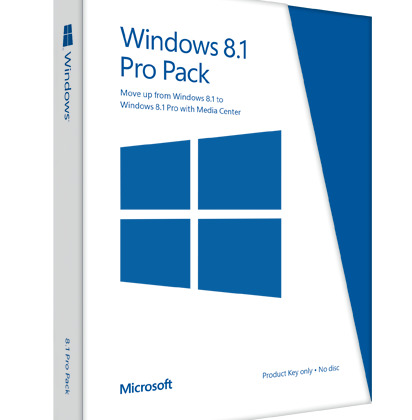 Supposing you're not one of the vast numbers of users out there planning on updating from Windows 8 to Windows 8.1 this October, Microsoft has been kind enough to price out a full start structure. In other words, if you don't have Windows running on your machine, or if you're running a version of Microsoft's OS at or before Windows 7, you'll be paying full price for Windows 8.1. This version of Windows is also going to be sold just like a full first version of the OS: you can buy Windows 8.1 and Windows 8.1 Pro to skip over Windows 8 entirely.
The full version of the software will run a user $120 standard, or $200 for Windows 8.1 Pro. You can load this version of Windows to any machine that would otherwise have been able to support Windows 8, and you do not need Windows running to install from the start. October 17th will still be the release date for Windows 8.1, just as it's been scheduled for the past several weeks.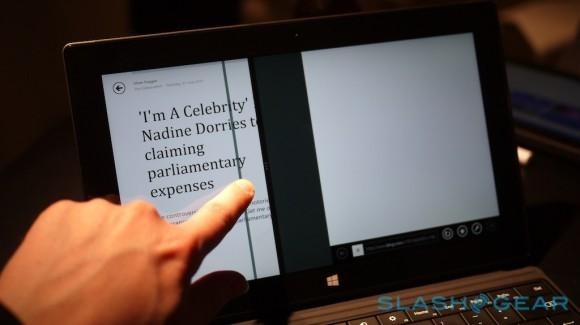 Windows 8.1 will be a free upgrade for users who are already running Windows 8 as Microsoft is otherwise displaying this change-over as an incremental update for the public. At the moment it's not clear whether Microsoft will continue selling Windows 8 or will drop the software version in favor of pushing one single iteration through the future. Windows 8 and/or 8.1 will be up for sale in both digital and physical versions, from Windows.com and in Microsoft stores as well as software stores of all kinds.

Windows 8.1 preview has been out for some time, as has the OEM version of the software for hardware being sold to the public nearer the middle of next month. This Autumn it's quite likely that Microsoft will begin advertising for this upgrade to Windows 8 en masse. Have a peek at SlashGear's own Hidden Gem Features article on Windows 8.1 for a more detailed look at this Microsoft OS, coming your way in a little less than a month!