Windows 10 Mobile Build 10536 brings one-hand mode for all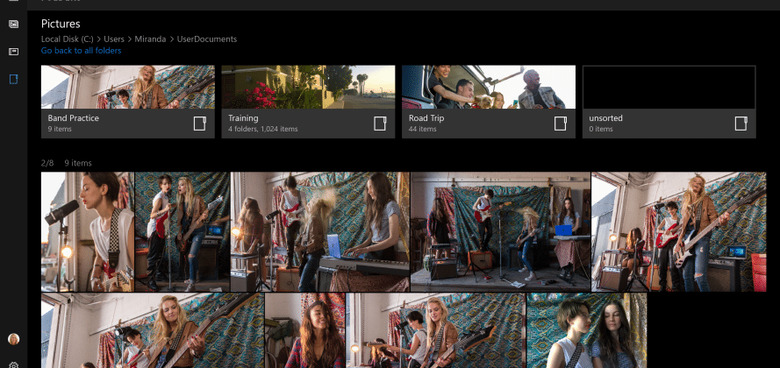 After explaining why they were actually running late with the latest test builds, Microsoft has finally rolled out build 10536 of the Windows 10 Mobile preview for Windows Insiders on the Fast Track. As promised, the build does include fixes to the most common issues that were listed in the last 10512 preview. Of course, it does come with shiny new stuff, most notably the one handed mode even for smaller smartphones. That said, like any other preview build, this too has a list of known issues of its own.\
One handed mode isn't exactly new to Windows 10 Mobile, but it was naturally intended for smartphone models with slightly unwieldy builds. Apparently, the feature was popular even among those with smaller smartphones and Microsoft conceded to their wishes. As before, pressing and holding the Windows button will slide the screen to half its height. Repeating the action or tapping on the blank space will slide it back out into full.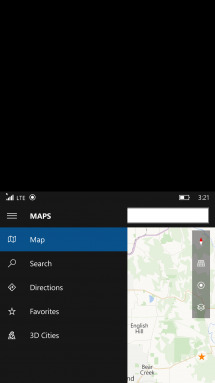 The latest preview also comes with an improved Photos app that now lets users view their images in folders, separating those stored locally and those stored on OneDrive. The appp has also been made faster in some operations, like zooming and panning. Some of these changes will actually also make their way into the regular Windows 10 version of the Universal Photos app.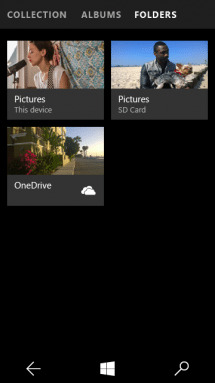 While build 10536 does fix some issues of the previous build, like the absence of the Insider Hub app and a non-working Wi-Fi Hotspot, it has its fair share of problems too. It's particularly bad news for Insiders who are testing Windows 10 Mobile on their Lumia 1020. To take advantage of the smartphone's 41 megapixel camera and DNG capabilities, they will need to use the Lumia Camera app, which isn't available for Windows 10 yet. So they will have to either bear with it and wait for the new app later this Fall, or go back to Windows Phone 8.1.
Other testers are luckier but aren't exactly going to have it easy either. To update to this latest preview build, they have to first update to build 10514 and then 10536.1000 before finally ending up with the current 10536.1004. Or, if they don't mind, they can just go back to Windows Phone 8.1 and then install build 10536.1004, which would be like starting completely from scratch.
SOURCE: Microsoft