Windows 10 consumer preview tipped to arrive in January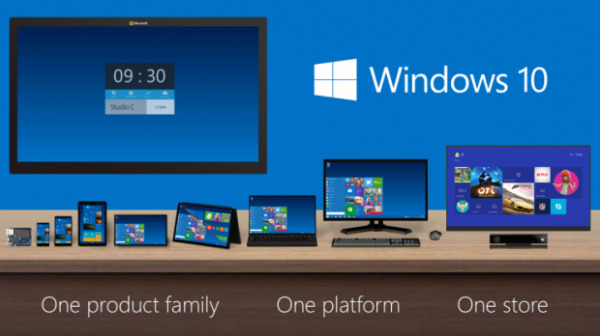 Excited for the next Windows release? No? Well, despite the antogonism against the "old guard" of operating systems, a lot of eyes are on Microsoft and its upcoming Windows 10, just to see how the company, under Satya Nadella's guiding, will fare this time around. And many eyes are especially curious on how the company will turn the wreck that is Windows 8 around. They might not have to wait long, though, as insider sources claim that the consumer features of Windows 10 will be laid out to the public in January next year.
It might not be at CES 2015, however, though Microsoft will most certainly be there. It will, instead, hold a separate event just for Windows 10, for unveiling what would be the final list of features users could be looking forward to when it is released, as well as announcing details for the consumer preview. It might have chosen to go off on its own so as not to be drowned in all the exhibits on the floor, and it might be a smart choice considering everything that is hinging on this release.
With a codename such as "Threshold", you kind of have the idea of the burden of expectation that Windows 10 has to carry. It won't be completely throwing away the baby with the water when it comes to criticisms of Windows 8, but it will be taking bigger steps to address those issues. In particular, it is expected to further detail Continuum, not to be confused with Apple's new Continuity feature. In a nutshell, Continuum makes the desktop and apps adjust depending on the device's nature or state. On a tablet, it will present the "Modern" interface of Windows 8, albeit with some significant changes. With a keyboard and mouse, it will switch to the more traditional desktop. Even Modern apps will adjust accordingly and all those changes will happen in real time.
It will also be interesting to see how Microsoft plans to unify its Windows branding across devices. It is embarking on a rather ambitious branding exercise, with Windows 10 as the battle cry not only for desktops, laptops, and tablets, but also for phones and the Xbox console. Whether that really means only one Windows 10 or yet another plethora of Windows 10 Editions, we will have to wait two months more to really find out.
VIA: The Verge