Continuity eases Mac and iOS handover in OS X Yosemite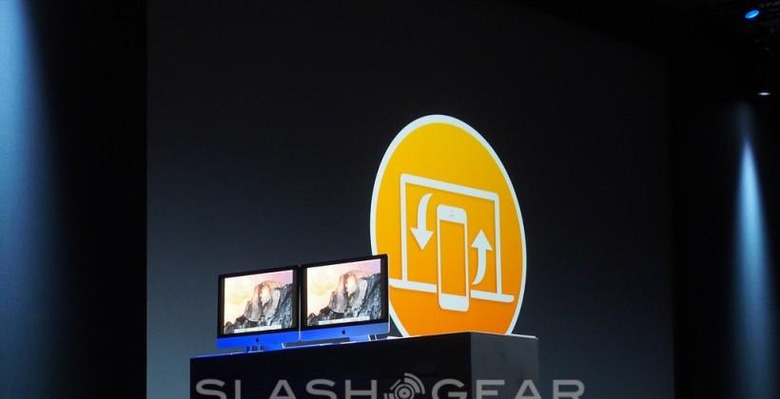 Apple has announced Continuity in OS X Yosemite, blurring the lines between Macs, iPhones, and iPads. Some of the elements are straightforward, like AirDrop now allowing for sharing between OS X and iOS. However, there's also some smart tech to switch what you're working on between platforms, as well as to handle calls and messages on your phone from your Mac.
There's some clever awareness built in, too. For instance, if you're writing an email on your iPhone and you walk up to your Mac, the message will automatically open up on the desktop instead so that you can use your full-sized keyboard.
If you're looking to use the mobile hotspot feature on your iPhone, meanwhile, you don't need to punch in the password if it's on the same account, as long as it's nearby. That's not the only advantage, however.
For instance, your Mac can now show caller ID in a notification at the top right of the screen, where you can accept or decline the call, or even use the Mac as a speakerphone.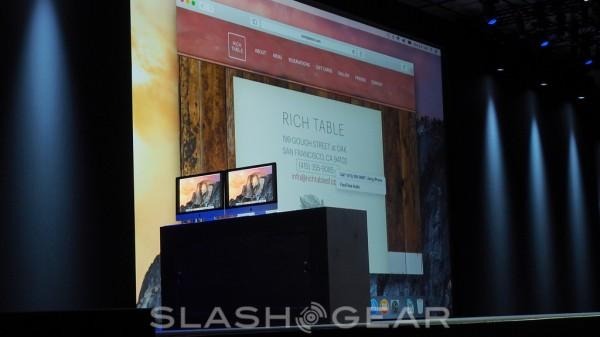 Yosemite also supports initiating calls from the Mac, too, either from the address book or from a number on a webpage. The iPhone doesn't even need to be nearby; it can be elsewhere in the house or office, plugged into a charger somewhere.
There's also synchronization of SMS messages in the Messages app on Macs and iPad, just like iMessage conversations already show up cross-platform too.
Continuity – and all of the OS X Yosemite features – is being released to developers today, while the public will get it as a free download this fall.
Find all the WWDC 2014 news and more in the SlashGear Apple Hub