WIMM One developer preview offered up for $299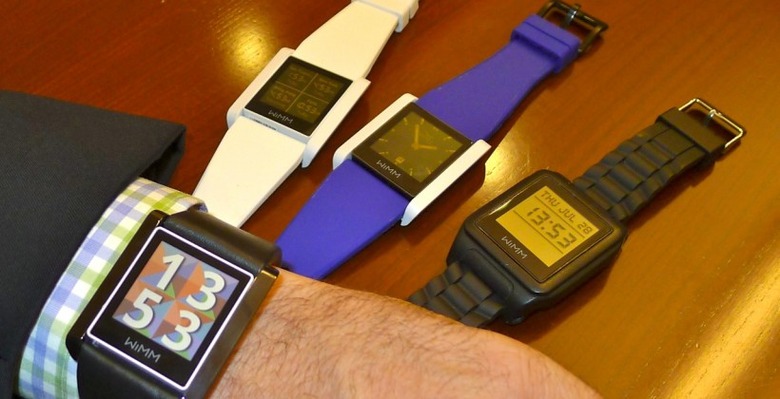 It appears that the folks at WIMM Labs have decided that it's time to let the cat out of the proverbial bag with their wearable 1.4-inch color touchscreen Android device, here in the form of a developer preview device for a mere $299. We've gotten our hands on a WIMM earlier this year and just yesterday posted a review of a similar device that'll certainly go into near-direct competition with the WIMM in the near future: the Motorola MOTOACTV. Is this WIMM's response to a Motorola's release of the next watch-based Android?
Those who have signed up for the WIMM One Developer Preview have received an email today inviting them to participate in a window of opportunity that lasts from now until November 9th for those who have reserved their device early, this window having them able to purchase a "WIMM One Preview" for $299. You'll be able to purchase this device for US shipment only, and there's a limit of one per unless you plan on ordering in bulk, in which case you've got to contact WIMM directly for special pricing. Head over to WIMM's developer portal right now to pick one up – and note that you can sign up to be a developer from there as well.
[vms 58a7bbfd8b132435c596]
WIMM advertisement from earlier this year
Note that if you've not reserved your WIMM One already, November 9th is the start date for sales to developers of the preview model. How does $299 sound to you for a pre-release model of a device that's made to expand to a larger platform in the future? I suppose it all comes down to how much you believe in WIMM, doesn't it?
[vms 753132652ae09963a05e]
WIMM hands-on