Willcom D4 UMPC import on sale in US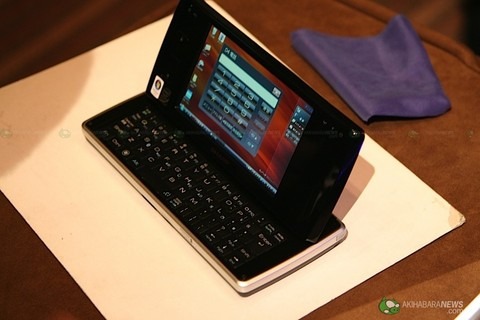 Willcom's D4 UMPC might be rocking the smartphone look but its guts are pure PC.  Running Vista on a 1.33GHz Intel Atom processor with 1GB of RAM, a 40GB hard-drive and 5-inch touchscreen, plenty of people were interested in the QWERTY-blessed device but Willcom are showing little interest in releasing it outside of Japan.  In situations like these, if you've the money, imports are your only option, and GeekStuff4U have just thrown up a pre-order page for the D4 which suggests they could be in the US by June 20th.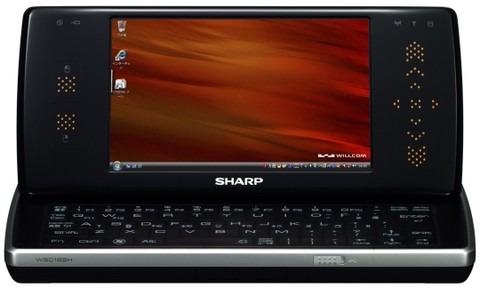 It's a reasonably tempting prospect, as long as you're happy with something that – at 84 x 118 x 25.9mm – is smaller even than HTC's compact Shift UMPC.  The D4 is obviously intended for mobile use, but that doesn't mean it couldn't sit on a desk and do basic office and internet tasks; the internal WSVGA (1024 x 600) screen might tax the eyes after a while, but hook up an external display and you can enjoy a 1360 x 768 picture.  WiFi b/g, ethernet and Bluetooth 2.0 are all present, but any cellular connectivity Willcom might have initially demonstrated has been stripped away.  Since it runs Vista Home Premium (with GeekStuff4U preinstalling OpenOffice) whatever apps you usually run on your ultraportable could – spec capabilities assuming – fall to the D4 instead.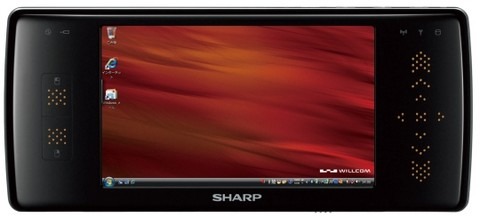 Now for that downside: the price.  $1,526.33 is what it'll cost you for the Sharp-made device, with a choice of English, French, German or Spanish OS.  That's a whole lot of money for something that, despite monitor hook-ups and USB port, is most definitely going to be a second (or third) computer.
[via Pocketables]