Will the Stylus Have the Last Laugh?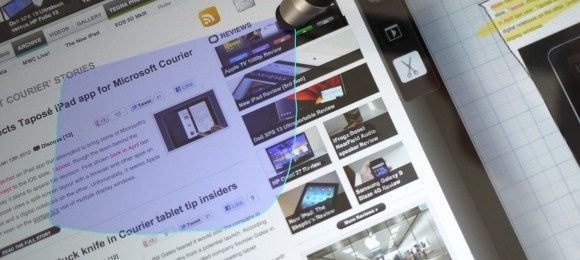 There are times, the SlashGear team reminds me, when I sound like a broken record; not least is when I'm bleating on about stylus input and what makes a "proper" tablet. Apple's iPad convinced the market that fingers were most functional, and the clunky digital pens of Windows 7 slates did little sway them otherwise. Yet with the news that note-taking app Evernote has acquired Penultimate, a digital handwriting specialist, could we be nearing the second coming of the stylus?
Evernote, if you're unfamiliar, is a popular digital notebook app, supporting text, photo and other clippings, and using a cloud store to synchronize them across multiple devices and platforms. One of its lesser-known but nonetheless brilliant features is optical character recognition: snap a photo of a business card, for instance, and upload it to Evernote, and the OCR system will identify any text and index it for future searching.
A few companies have looked to Evernote – or Evernote-style functionality – to differentiate their tablets. HTC's 2011 duo of slates, the 7-inch Flyer and the 10-inch Jetstream, each paired their digital pens with a custom Notes app that could sync up with Evernote and use its handwriting recognition system. Samsung eschewed Evernote in favor of its own custom S-Note app on the Galaxy Note and Galaxy Note 10.1, but otherwise stuck close to the formula of digital inking.
[aquote]Ironically, it's a tablet from a company resolutely anti-stylus that brought it back into vogue[/aquote]
Ironically, it's a tablet from a company resolutely anti-stylus that has brought the pen back into vogue. Steve Jobs' stance on styli was clear, but there's a growing cadre of apps and users who are turning back to the extra precision and task-specific usability that a pen can deliver. Software like Taposé, mimicking the Courier experience as best it can without an active digitizer, as well as Paper and various graphics apps from big names like Adobe have all sent iPad owners scuttling to find the best of what is, boiled down, a compromise: a faux-fingertip on a stick.
Evernote has been pretty specific about what is planned for Penultimate. The app will stay an independent download – $0.99 for the iPad from the App Store – but gain search and sync support with Evernote accounts. Meanwhile its creator, Ben Zotto, will join the Evernote team and "lead the effort" to integrate handwriting and digital ink support into future versions of the main product itself.
"Our team has been working on handwriting recognition and digital ink forever" Evernote CEO Phil Libin said of the deal today, "and it feels like for the very first time, the experience of writing on a tablet is actually great." Perhaps he has a short memory, but he might be surprised at how solid Microsoft's OneNote app and an active digital stylus has been for the past few years. OneNote could recognize digital inking and – without having to convert that to text first – index it for searching nearly a decade ago.
Evernote can do what OneNote never managed, however: turn digital pens into a selling point. Perhaps it took an intense exploration of the limits of the finger – fueled by the huge adoption of the iPad – before we realized quite what else we needed. Microsoft might take a moment to spot the irony, but it can't afford to do anything but spend fleeting seconds grinding its teeth over it; if I were in charge of third-party developer partnerships for Windows 8, I'd be picking up the phone and talking to Evernote pretty darn quick to make sure there was a shiny Metro version of the app ready in time for the new OS' launch.
If the rise of capacitive stylii and, perhaps on a smaller scale, the Galaxy Note have shown us, it's that users often need a helping hand to recognize exactly what they can achieve with new tools. Evernote and Penultimate look to be leading that next charge, and it could be just the shove that puts the stylus back into the limelight.