WildCharge iPhone and iPod Touch wireless charger reviewed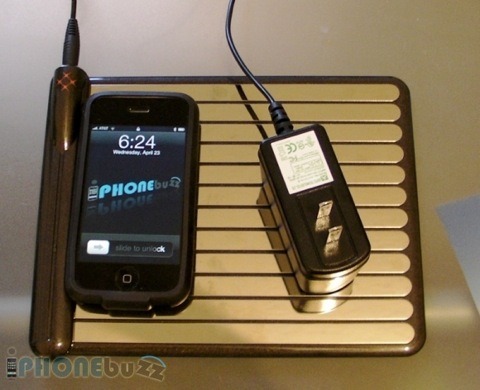 Our iPhone-obsessed sibling site iPhone Buzz has had some exclusive hands-on time with WildCharge's wireless recharging pad and the company's new iPhone and iPod Touch adaptors. Built into gel-coated "skins" cases, they promise to cut the power cord and make juicing up your cellphone or PMP as straightforward as dropping it onto the $60 platter. The best news is, as Vincent found, the system actually works.
We first heard about WildCharge way back in 2006, at which point they were suggesting the system could not only charge small gadgets like cellphones and DAPs but laptops, too. It took almost a year for a retail version to hit the stores, with the first device supported being Motorola's ubiquitous V3 RAZR. Buyers of that system who have since upgraded to an iPhone (or picked up an iPod Touch) should be able to use it with WildCharge's new Apple cases. Since then, rival wireless charger company Splashpower was forced to declare bankruptcy.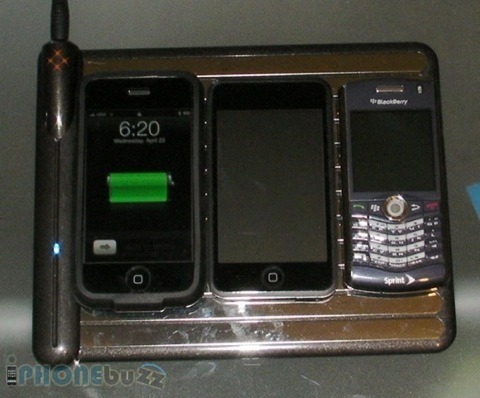 Individually priced at $34.95, the cases themselves are set to be available in a variety of different colors when WildCharge officially launches them. One charging pad can handle up to five devices simultaneously, and Vincent managed to squeeze some news out of the company regarding which devices are next on the list for support. You can read the full review – and check out the video – at iPhone Buzz.