Wii U reportedly launching on November 18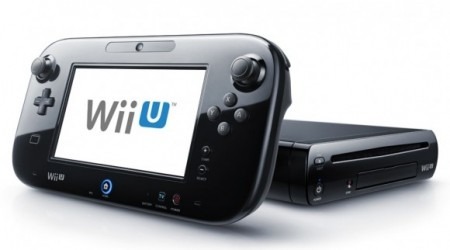 Even though the Wii U is supposed to launch in time for the holiday shopping season – which is quickly approaching, remember – we still don't have pricing or release date information on the console. It's widely assumed that Nintendo will spill these details during a press event in New York City on September 13, but we may have just found out the Wii U's release date a little ahead of time thanks to a slip up during a presentation from PDP at the GameStop managers' conference today. According to Kotaku, a representative from PDP, which makes gaming peripherals, said that the company's Wii U accessories will be available ahead of the console's November 18 launch.
Interesting – PDP may have just accidentally confirmed the Wii U's release date. Of course, since Kotaku originally ran its story, both Nintendo and PDP have responded. Nintendo went with the old standby "we have nothing to announce at this time," while a rep from PDP said that the company "simply" does not know when Nintendo will be launching the console, and that anything said during the presentation wasn't meant to confirm or deny any upcoming release date.
That seems like a bit of a stretch, as accessory makers and game developers likely do know when the Wii U is launching, but they're keeping that elusive date under wraps at the request of Nintendo. After all, if the Wii U is going to be launching within the next couple of months, those who are making products for it need to know when the console will hit shelves. PDP can say that it doesn't know when the Wii U is launching all it wants, but we're thinking that the company knows more than its letting on.
So, the Wii U might be launching on November 18. That seems like a pretty late launch, but it should still give Nintendo enough time to cash in before the holiday shopping season begins to wind down. Hopefully the company's strategy works, because the last thing the Nintendo needs is another launch debacle like the one that plagued the 3DS. Stay tuned.