Wii U games to see digital and retail launch parity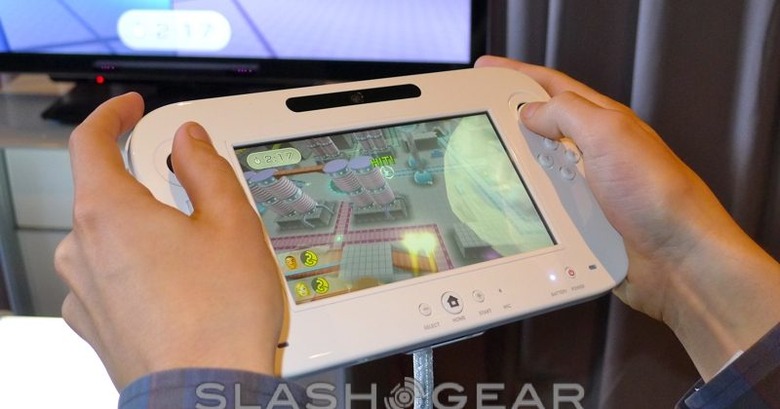 Nintendo will offer full Wii U games both in-store and by digital download from launch, though pricing and exact availability for the console won't be revealed at E3 2012 as hoped. Speaking in a financial results briefing after announcing Nintendo's first ever annual loss, president Satoru Iwata confirmed that the company would begin full game sales via the eShop on the 3DS from August, ahead of full parity between physical retail and digital sales for the upcoming touchscreen console.
The change will also allow for more flexibility in how games are priced. Retailers will be able to discount downloads for one-off promotions or longer-term campaigns; Nintendo will merely sell on software to retailers at wholesale prices, and the retailers themselves will be able to decide what mark-up to apply so as to remain competitive.
As for the Wii U hardware itself, Iwata confirmed that we can expect details at E3 2012 in early June. "We will showcase the final format, and discuss the details and the software lineup for this year at E3 2012" he said on the financial call, but warned that the current plan to release the Wii U to the market near the end of the year meant some information would be held back. "As we did for previous platforms that were launched in the year-end sales season," he explained, "we will announce the launch date and price in each market sometime after E3."
Nintendo's financial performance was worse than expected, with the company confirming it had – for the first time in its history – seen an overall loss of 37.3bn yen ($459.54m). 2013 performance is tipped to be better, however, with Nintendo blaming below-cost subsidies of the 3DS as a key reason for the poor results.
However, the firm maintains that its drastic discounting was vital in order to clinch a solid user-base for the 3DS, without which the glasses-free 3D handheld may not have made it onto the radar of games developers. Still, analysts and investors continue to demand that Nintendo consider broadening its digital horizons and opening at least some of its catalog up to third-party mobile platforms, such as the iPhone.
[via VG247]