Widgets coming to iOS 8 for Notifications Center and Safari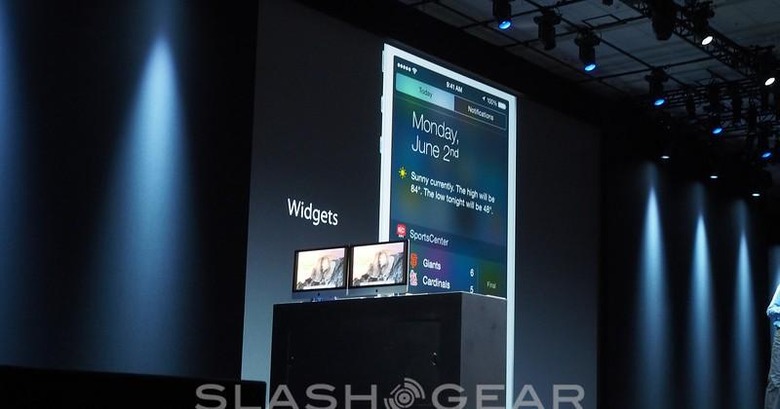 Apple has announced that Widgets are coming to the next version of iOS. These miniature iterations of apps will go into the Notification Center for iOS 8 and will provide miniature information that links to a larger app. One example of a widget being shown this week is the eBat widget, showing a number of items up for bid now as well as a user's watch list.
Inside Safari, Widgets will allow translation of foreign languages inline. These will be similar to plugins, but will pop up only when you need them – or when they're summoned.
Inside the Notifications Panel, a widget can stick around to tell you the weather as well as the weather forecast. This widgets are similar – in some ways – to already-present "widgets" like the battery icon, wireless power indicator, and clock.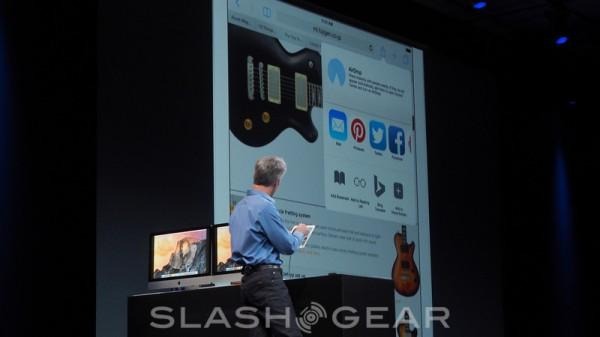 Widgets will be able to be activated through an app, and may some times appear as notifications requesting that you activate. If a new widget becomes available through an app, you may receive a notification from that app.
We'll see a lot more of Notifications Center and the Widgets that come inside when we have a closer look at iOS 8 later this week – or as soon as this afternoon. Stick around SlashGear's Apple hub for more.