Wibrain M1 MID on show (again)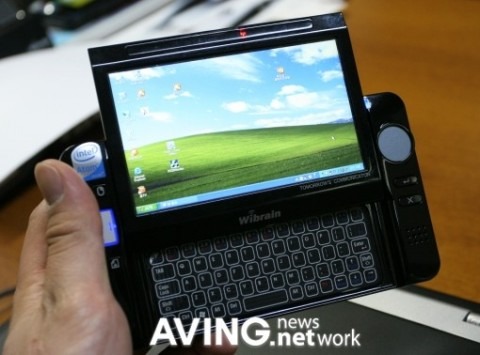 It's been a few months since we last heard about the Wibrain M1 MID – then known as the EKING M1 - and now the company is back flaunting the 4.8-inch touchscreen device all over again.  Still bearing a full QWERTY keyboard, the oversized-Sidekick uses Intel's Atom CPU paired with WiFi/HSDPA/Bluetooth connectivity.
Other specs include either 512MB of 1GB of RAM, and 8GB or 16GB of SSD storage.  The touchscreen runs at 1024 x 600 resolution and the round pad to the right of it is a circular touchpad.  OS is either Linux or Windows XP Home, and – in Korea, at least – the M1 will have an optional TV tuner.
Still unclear is pricing and availability.  According to AVING, Wibrain are announcing "the development" of the M1 in the Korean market; that, to my jaded eyes, looks like a cry of "we're still alive, don't forget about us while we struggle to get our MID onto the market before the ARM-based rivals gobble it all up." 
[via UMPC Tips]