WiBrain I1 UMPC: 6.5hr battery life plus 3G, in just 500g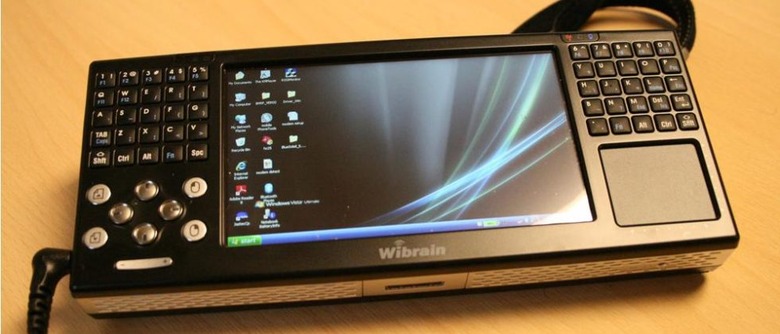 WiBrain's updated I1 UMPC has finally hit the distributors, and the first details about this split-keyboard, touchscreen handheld are sounding like very good news.  Key changes from the previous model are the optional SSD storage and integrated 3G, and the extended battery life.  First impressions suggest that it's the battery that's most impressive: 6.5hrs with wireless options switched on.
WiBrain's own claim is 7hrs using the standard battery pack; considering that the I1 weighs just 500g, even if the actual battery falls a little short of that, it's still an impressive mobility option.  The I1 is based around a 1.3GHz Intel Atom processor with Windows XP and, in this particular model's case, a 60GB hard-drive.
I'm still unconvinced about the design – loading a blunderbuss with buttons and firing them at a shoebox would likely have the same aesthetic outcome – but you can't argue with that level of runtime.  Nor can you sniff too much at the price, which is believed to be around 467 Euros ($600; pre-tax) without 3G and 532 Euros ($712; pre-tax) with the 3G module.