Why the iPhone 5 needs no NFC, wireless charging, or localized haptic feedback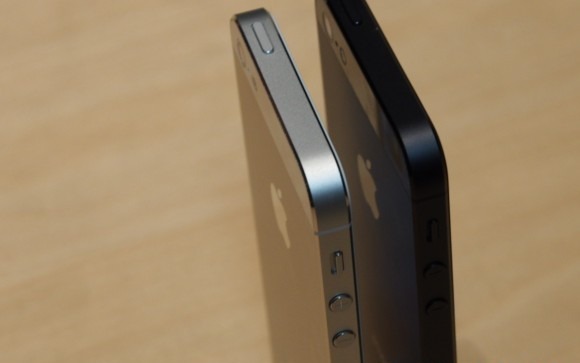 It's time to have a chat about what the iPhone 5 didn't bring to the table this week now that the dust has settled – somewhat – after the big Apple reveal. Two features you might be wondering about – and one that you might never have heard of – for the iPhone 5 that we've had questions about are these: NFC, Wireless Charging, and Localized Haptic Feedback. We've discussed the first two extremely briefly right after the press conference was complete, while the third has still been weighing on our minds even without a lot of your questions for us on the device in the end.
One of the main objectives the designers of the iPhone 5 had in mind was the overall thinning of the device. The final product is, as the video you're about to see will show, precise down to tiny, tiny details throughout the iPhone 5's hardware build. The features we're about to speak about here are not included on the iPhone 5 for their own unique reasons, but the technology being... well... fat – is one of the main reasons why they're not included on this device.
[vms 0b7540ec3f65135f7323]
NFC
We'd heard some weeks ago that NFC was set to be included on the iPhone 5, and even heard a rumor that said an iPhone 5 with NFC embedded was created – but the final word is this: the infrastructure surrounding NFC as a technology being used in the wild just isn't strong enough. Even more important than the fatness of the architecture that'd be needed for the iPhone 5 to work with NFC is the idea that the technology just isn't mature enough.
If there's any shadow of a doubt that a feature will not be usable in a short amount of time after it's included on an Apple product, it will not be included. One example of this is the MacBook and its inclusion of HDMI-compatible hardware. You didn't see HDMI compatibility on Apple products until a large enough cross-section of media-makers and hardware developers adopted the technology – and no, I nor we know any specific numbers in this situation.
Wireless Charging
If you keep up with all the gadgets and gizmos that get released no matter what manufacturer makes them here with SlashGear, you know that Nokia released a couple of devices recently – the Lumia 820 and 920 – that work with wireless charging. This technology is another one that requires some bulk and weight – and of course, an added cost for production. When you weigh these simple elements against the positive factors involved in wireless charging, they simply do not add up – not for the iPhone 5, anyway.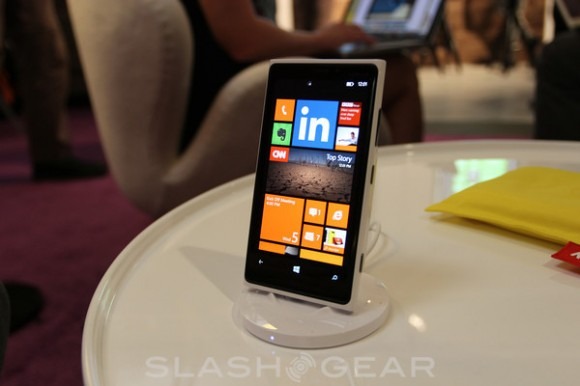 One of the biggest reasons for this is simply the fact that you cannot charge your device wirelessly and hold your device while using it at the same time. At the moment, Nokia's chargers, while awesome in an of themselves, are certainly larger than a simple USB-wired charging solution. It's not as if this concept is new – the idea that you can hold your device while charging if it's not wireless – but it still holds true through the iPhone 5.
Localized Haptic Feedback
If you'll look way back to March of this year you'll find an Apple patent outlining Localized Haptic Feedback for their iPhone line. To keep it simple: this technology connects an array of piezoelectric actuators to the device's display, each of them able to give you vibrations localized to the point where you're touching your screen. This is just one of several different ways you can do this, but the end result is the same.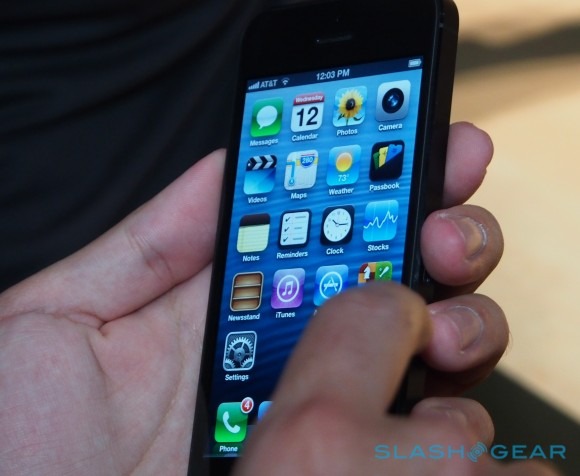 Apple simply isn't going to include a system like this unless it's necessary for the device to function. More important than that, Apple won't include a system like this because it'd simply weigh too heavily on the battery – why use up battery time for a system that shakes your finger so precisely it seems like magic? At the moment, the ends do not justify the means.
Have a peek at our Apple portal for more info on the iPhone 5 and let us know what you think of these features – especially what it means to you that they're not included in this release. Also be sure to check out our iPhone 5 hands-on experience to get close – real close!