Why LeEco has failed in the US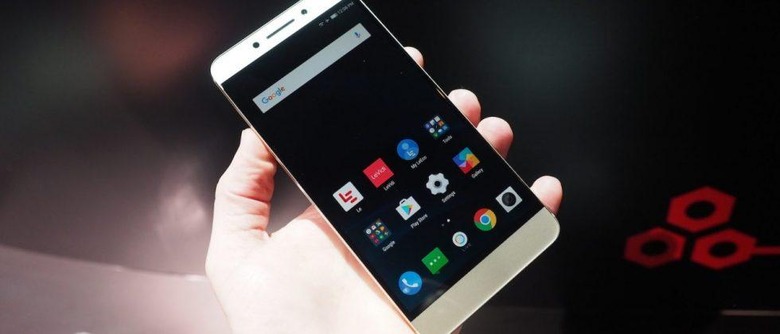 Chinese company LeEco is set to layoff almost all of its US-based staff tomorrow, according to sources, as it restructures both its business and its focus to stave off total failure of its US brand. The revelation follows a leaked LeEco email calling workers at all three of the company's US offices to join a 'Town Hall Meeting' at 10AM PST tomorrow. Sources say that out of the 500 or so US employees LeEco currently employs, only 60 will be left.
News of the layoffs has surfaced via CNBC, where they have posted a copy of the Town Hall Meeting notice emailed to LeEco employees. The meetings will be taking place in Santa Monica, San Diego, and San Jose via WebEx, according to the screenshot of the email. Sources speaking to the publication state that LeEco will announced US-based layoff tomorrow in all likelihood, but if not then, it will in coming days.
LeEco's scattershot US debut is one huge risk-take
The sources go on to talk about LeEco's planned refocus, one that will 'encourage' Chinese-Americans to utilize the company's streaming content library, the product with which LeEco first launched in China.
The company has since branched out into hardware, offering 4K smart TVs and smartphones to consumers in the US. These products — and primarily the televisions — aimed to offer partner content as a way to bring in money, aiding in LeEco's plan to offer high-end hardware for less-than-high-end prices.
The Chinese company has likewise dabbled in acquisitions and investments, some of them more questionable than others. LeEco jumped to popular attention in the US around the same time it tried to nab budget-TV company Vizio, something that has since fallen through. The company has spread itself far and wide (and far, far too thin), including partnering with controversial company Faraday Future and working with it to take the wraps off a concept supercar.
According to sources, LeEco may continue to invest in Faraday Future, though that plan appears uncertain at best. The company's plans for its own automotive future — it did unveil that electric concept car, after all — are even less certain. A look at the company's US website shows the previously unveiled SuperBike is still nowhere to be seen, nor has it launched its VR headset offerings in the US.
Despite its big dreams, LeEco has largely missed its target in the US, something reflected in drastically poor sales last year, the relative failure of its Android phones in the US market, and the recent failure of its $2 billion Vizio acquisition, something that was dropped just last month. The latest reports indicate that LeEco is already selling the real estate it snagged in Silicon Valley, and it was just yesterday that company CEO Yueting Jia resigned.
Despite moving so quickly and ambitiously, the company remains relatively unknown to US consumers. Ask the average consumer if they've heard of LeEco, and there's a good chance they'll say no. Those who have heard of the company are likely only aware of its televisions and not any of the other products. Despite this — and even before establishing any sort of solid presence in the US — LeEco went on a hiring spree, boasting about bringing in some big-name players.
Money was thrown around liberally in all the wrong places, however, and we soon saw the ramifications of that. Early last month, for example, Bloomberg reported that LeEco missed the payroll for its US-based employees, bumping the checks from the 15th of the month to the 31st, something the company reportedly claimed was due to issues getting the money to the US from China. Despite the company's ambitious plans and rapid pace, by all accounts LeEco wholly failed to conserve and carefully utilize its money.
If nothing else, and even if the layoffs don't happen tomorrow as rumored, LeEco has served as a fine example of ways not to run a company. What works well in one country — China, in this case — doesn't always translate well into another market, such as the US. When moving into a new market, it is vital to tap the local talent, something LeEco did...but then failed to utilize properly, at least according to past sources who claim executives were frequently overruled by bosses unfamiliar with the local market.
Perhaps LeEco's biggest failure, though, was believing it could dominate multiple categories of consumer products in a nation where it is little more than a mere shadow behind the major competitors it sought to dethrone.