China's LeEco reveals Tesla-challenging autonomous EV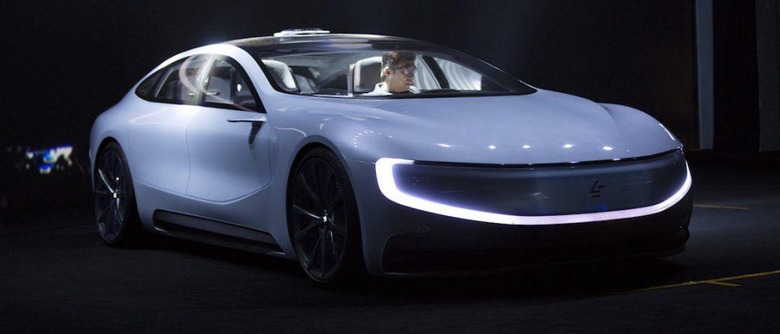 Mostly known for manufacturing smartphones and TVs in its home country, Chinese company LeEco (formerly known as LeTV) has made just jumped into an entirely different product market by revealing its electric car concept, the LeSEE. Complete with full autonomous driving capabilities, it could be the first real challenger to Tesla, matching it in both tech and features. And while it was the first reveal of the LeSEE, the car already demonstrated its ability to drive itself.
At the unveiling event in China last night, LeEco CEO Jia Yueting had the LeSEE drive out of a shipping container and across the stage, just by making voice commands with a smartphone. It was all done at a reasonably slow speed, but the car was also able to go in reverse.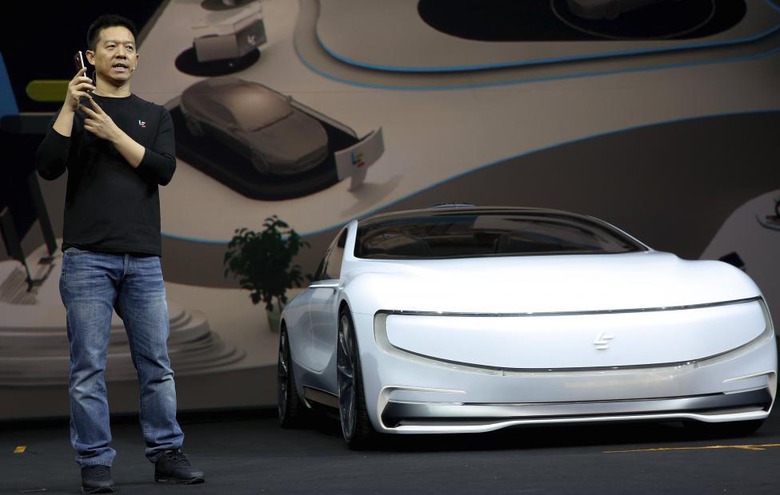 While this is LeEco's first real entry into the automotive field, let alone the EV and self-driving market, the company announced earlier this year that it was an investing partner in a joint-venture with Aston Martin and Faraday Future, indicating it has serious ambitions.
Full details on the LeSEE's specs were withheld, possibly until its formal debut at the Beijing Auto Show later this week. But among some of the highlighted features are the looping LED that stretches the width of the car's front, lighting up in different sections to serve as headlights, turn signals, or fog lights.
The car also makes use of a suicide door-layout, with the back doors opening from a rear hinge. The inside is full of LCD screens, while LeEco promises technologies including face recognition and self-learning capabilities, all of which further cement that this is definitely a concept. We'll have to wait for future demonstrations to see how everything comes together.
VIA Reuters