Aston Martin Announces Electric Car Partnership With Faraday Future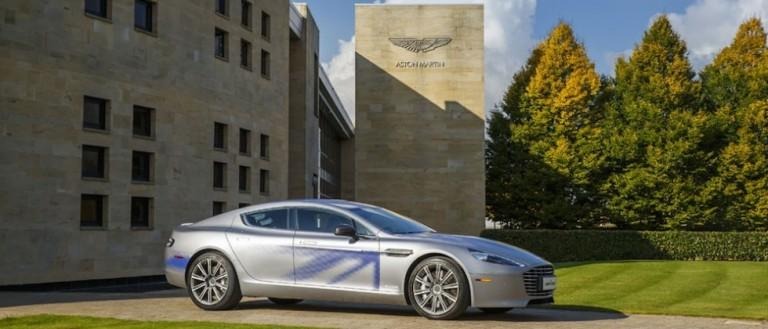 Aston Martin has a new partner in developing its previously announced all-electric RapidE concept: Chinese tech firm LeEco (previously known as LeTV). The two companies announced that they are forming a joint-venture with a plan to have the 800hp RapidE available by 2018. What's more interesting is that Faraday Future, the automotive start-up that wowed CES this year with its Zero1 concept, is also involved in the partnership.
LeEco is the primary source of funding for California-based Faraday Future. The latter's Zero1 was first unveiled last month, featuring a modular powertrain dubbed Variable Product Architecture. The 1,000hp electric supercar boasts of autonomous driving technology, among other ambitions plans, such as production starting in "only a few years time."
READ NEXT: Faraday Future FFZERO1 teases modular EV car
Aston Martin's RapidE, an all-electric version of the existing Rapide sedan, was announced last fall, promising an impressive 200-mile range. But little has been said at this point on how the company is developing its electric powertrain. This new partnership with LeEco likely indicates that the UK manufacturer and Faraday Future will benefit from each other.
The press announcement mentions that the companies are eyeing cars beyond just the RapidE, with the "potential for adding a range of next-generation connected electric vehicles on behalf of Aston Martin, LeEco and Faraday Future." As far as the technology, LeEco is already behind the new infotainment system Aston Martin is using in its cars, so it looks like their joint-venture will have them working together on the whole vehicle instead of just the interior.
SOURCE Aston Martin