LeEco's scattershot US debut is one huge risk-take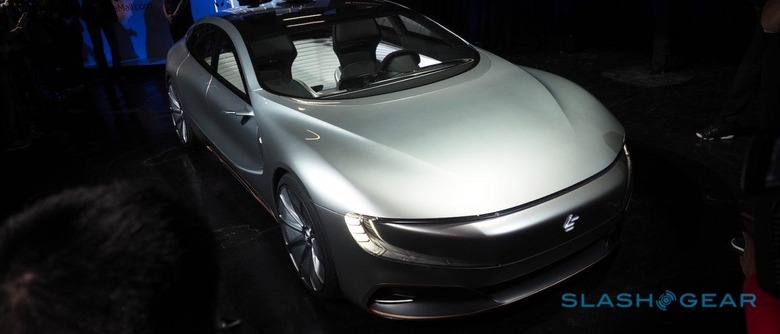 You can be forgiven for never having heard of LeEco before, at least if you're in the US. Founded in 2004, the Chinese behemoth – previously known as Letv – is already one of the largest online video companies in its home country, but is also building what it describes as a "Le Ecosystem" that runs from smartphones through internet-enabled TVs, to e-commerce and even cars.
If you hadn't already realized it, LeEco really, really loves the "Le" prefix. Although you might think it's a nod to the French, the company insists otherwise. In Chinese, in fact, it apparently means the emotion of happiness, or joy.
Despite those ambitions, however, the first many in the US heard of LeEco was when it acquired affordable smart TV firm Vizio, earlier in 2016. That cost it $2bn, with the deal expected to close by the end of the year. LeEco will operate Vizio as a wholly-owned subsidiary.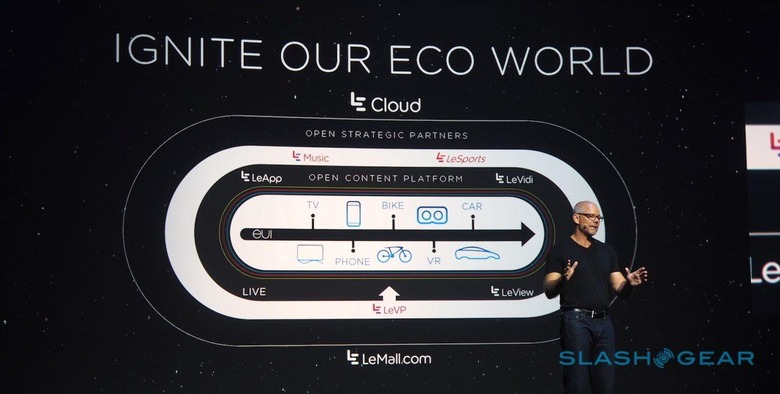 Meanwhile, the company has also been working on even more ambitious endeavors. After announcing a partnership with electric car startup Faraday Future, the two companies revealed a conceptual supercar built on FF's modular architecture. Later in the year, LeEco took the wraps off its own self-driving car prototype, the LeSEE (Super Electric Ecosystem), also all-electric.
It may have a lot on its plate, but LeEco isn't being coy about its goals – or its advantages. "No other company in the world can do this," Danny Bowman, chief revenue officer of LeEco North America, insisted at the San Francisco event. "Not Apple. Not Samsung. Amazon, Google, Tesla – some of the world's most innovative and respected companies cannot do what LeEco will unveil here today."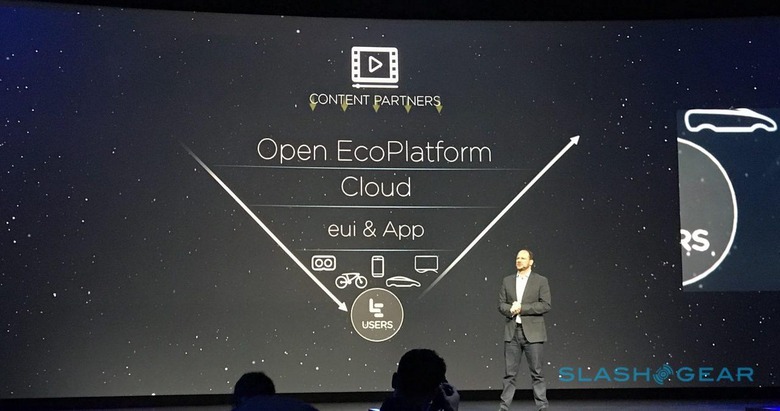 Initially, it seems, that's an on-demand and live streaming video service, taking on established heavyweights like Hulu, Netflix, iTunes, and Amazon Prime Video. Launch partners include MGM, Lionsgate, Showtime, Sling, Cosmopolitan, Vice, and Esquire.
"We're not starting with the traditional hardware-first approach. Instead, we started with the content and service at the heart," Richard Ren, President of LeEco North America, said today. "We're not only investing in the right hardware, software, content, and applications, we integrate them."
Of course, LeEco would rather you watch all that content on one of its own TVs. That's why it's bringing the uMax85 – an 85-inch LCD TV – to the US. It's a smart TV, naturally, running the company's eUI custom interface and with on-demand and live streaming support.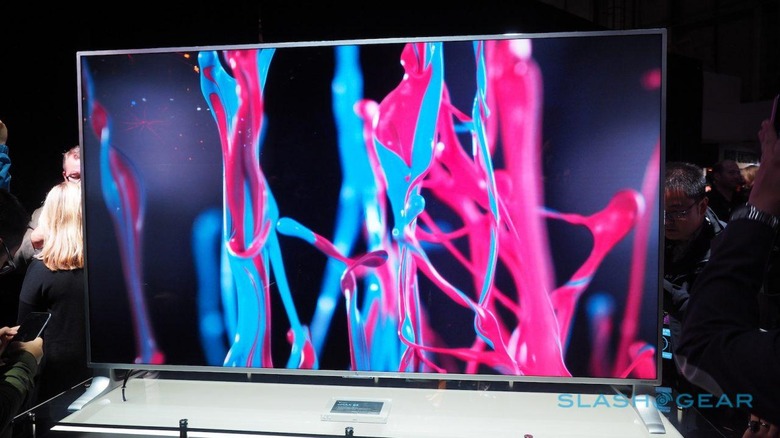 LeEco has gaming in mind, too, and so the Android-powered uMax85 has 4GB of RAM and 64GB of storage inside too. There's both HDR10 and Dolby Vision high-def support, in addition to DCI p3 90%. Audio comes courtesy of harman/kardon speakers, and there's 448 LED partitions for adaptive backlighting.
If you can't afford – of don't have space for – a $4,999 85-inch TV, there'll be other options. LeEco's North American range will kick off with a 43-inch model, the Super4 X43 Pro. There'll be 55-inch X55 and 65-inch X65 sets in the series too.
Then there are phones. For the US, that means the LeEco Pro 3, a 5.5-inch Android device running the same Snapdragon 821 chipset as in the new Google Pixel XL, with 4GB of memory and 64GB of storage. Like earlier LeEco phones, there's USB Type-C but no headphone jack; the company does throw in Dolby Atmos audio from the dual speakers, however.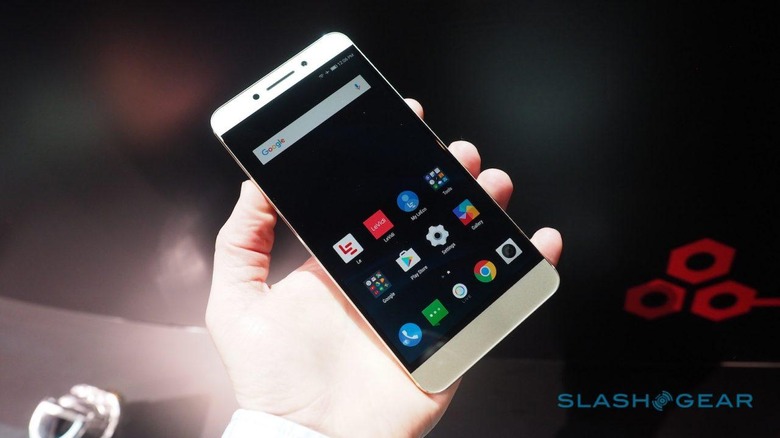 Most impressive, perhaps, is the size of the Pro 3's battery. That's a whopping 4,070 mAh, which LeEco says will power the smartphone for up to 33 hours of talktime or 12 hours of streaming video. Support for Qualcomm's Quick Charge 3.0 is included too. It'll be priced at $399, unlocked.
However, LeEco will have instant rebates on offer too. The company says it'll knock $1,000 off the cost of the uMax85, for instance, bringing it down to $3,999. The same Le Rewards scheme will cut $100 off the Pro 3, to make it $299.
A more affordable LeEco S3 will also be offered, with a 16-megapixel camera, Qualcomm Snapdragon 652 chipset, and 32GB of storage. LeEco will use the Snapdragon 821 for its LeVR headset as well. Much in the same way that the Galaxy S7 snaps into Samsung's Gear VR, LeEco's Android phones will become the screen in its wearable.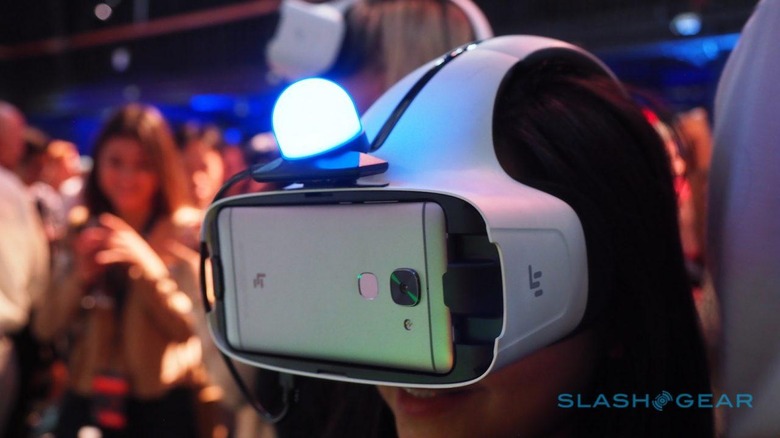 Since content is a big part of the equation, LeEco has what it calls EcoPass, effectively a mixture of streaming media and cloud storage. Much in the way that Amazon Prime subscribers get streaming TV and movies along with photo and video uploads, EcoPass will include unlimited photo and video storage and 5TB of general cloud space. There's an extended warranty, and unlimited monthly viewing of the company's streaming service. Three months of service will be included with purchases of the Pro 3, and a full year with the uMax85 TV.
So far, so Samsung-esque. LeEco does veer off in more unusual directions, though, in the shape of the SuperBike. That's a "smart bicycle" which puts a 4-inch Android touchscreen device on the handlebars, and includes a quadcore processor, 4GB of RAM, and biometric sensors for tracking heart rate.
Integrated lights and turn signals are included too, along with microphones and speakers. LeEco isn't giving much else away about the US launch of the SuperBike, though says it should hopefully arrive here later in 2016. Pricing is yet to be confirmed.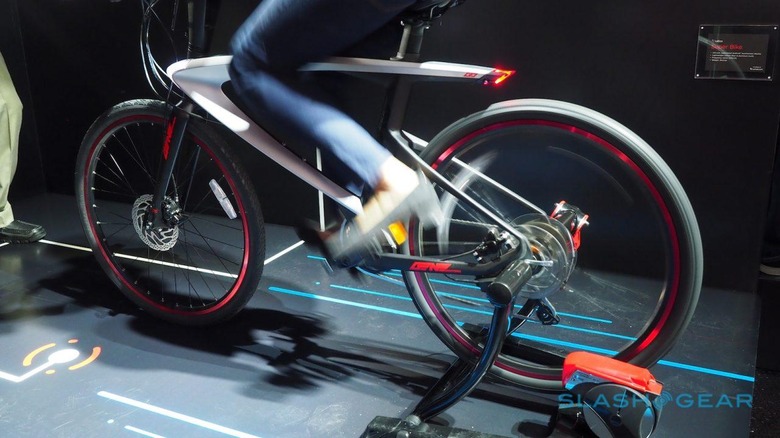 Of course, peak LeEco ambition arrives with the company's collaboration with automakers. One of those has no shortage of legacy, being Aston Martin; the other, Faraday Future, is a more unusual startup, with a fair number of engineers and experts poached from Tesla and others. While two concept cars that LeEco has had a hand in have been revealed already this year, exactly what that involves – beyond watching streaming content on a display in the car while it's driving in Level 4 autonomous mode – is still fairly nebulous.
That hasn't stopped LeEco from revealing a third model. The LeSEE Pro takes the LeSEE from April and, despite that being only a few months old, revamps it with the ability to learn facial expressions and occupant emotions. There's inductive charging support, too, rather than having to plug the car in at the wall as with a traditional plug-in EV.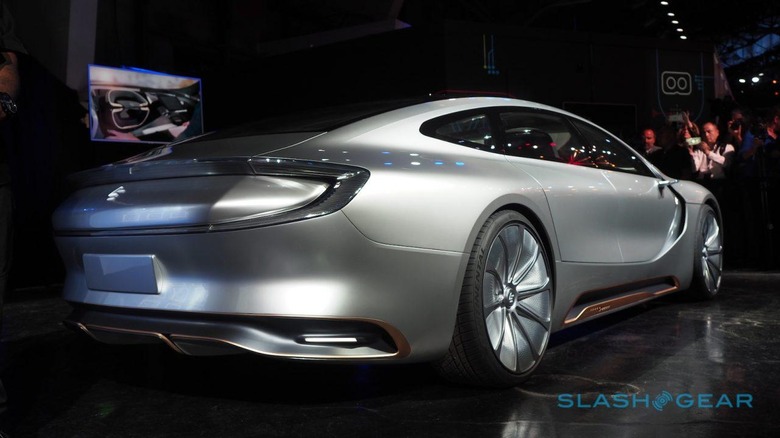 It pulls up into the LeEco garage just in time, too. The concept was in London, UK, where director Michael Bay was using it in filming the latest Transformers movie; instead, LeEco was bringing up the previous LeSEE car from Los Angeles to today's San Francisco event. Unfortunately, there was an accident en-route, and the company couldn't repair the concept.
Instead, it had about a day to fly the LeSEE Pro in from the London set and get it to San Francisco. Exactly what its capabilities are at this concept stage is uncertain – given the challenges auto industry behemoths are facing getting road-ready Level 4 autonomy to market, it seems hard to believe that LeEco could have done just that already – but LeEco's CEO did let slip that partner Faraday Future plans to show off its first production EV at CES 2017 in January. That, presumably, won't have full self-driving functionality, mind.
LeEco faces no small number of challenges. The company's wide-ranging and at times unstructured press event is a microcosm example of the risks it takes launching not one, not two, but a whole bunch of devices across multiple segments in a fell swoop. That would be tough for an established brand, like those LeEco compares itself to so favorably.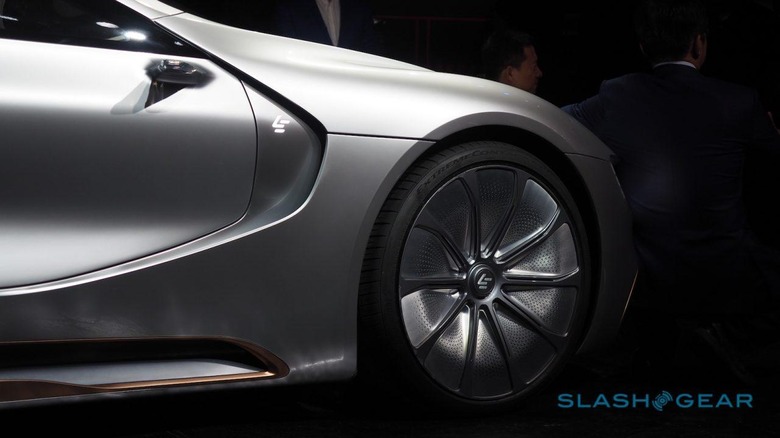 For a name that US customers simply aren't aware of in anything close to a significant number, it's exponentially harder. LeEco not only has to break into mainstream shopper awareness – which will take more than just bargain basement pricing – but find its niche amid competitive phones from Huawei, TVs from its own Vizio sub-brand, and VR systems from Samsung, HTC, and others. An ecosystem play, after all, depends on users buying into not just one but several LeEco products.
Is that possible? Cheaper devices are already on the market; cloud storage and streaming systems have already staked their claim to our attention and our data. LeEco has plenty of ambitious talk, but if its ecosystem is to flourish outside of China it'll have to convince discriminating North American buyers that there's more to it than cheap phones and crazy concept cars.