Why Google Pixel 2 might come early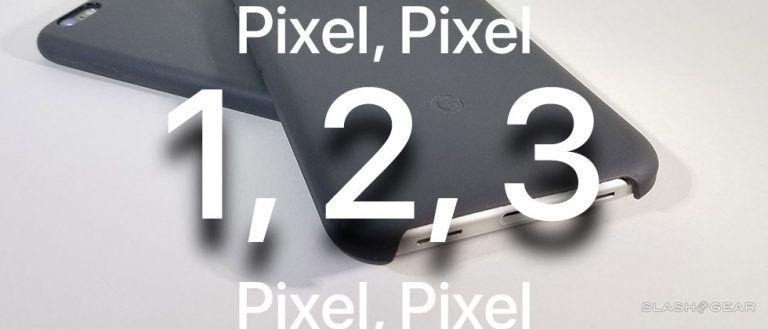 This week we're having a peek at the next generation in Google Pixel hardware – through its software running Android. What we're doing today is taking a tip we've received with a giant grain of salt. Massive, I'm telling you – you might end up feeling better about this if you take TWO grains of salt with it. Thanks to a bit of code in an Android code commit, we're able to see that at least one Google engineer has access to an actual, physical Pixel 2 – or whatever it'll end up being called.
Below you'll see a bit of circumstantial evidence, as it were. Code commits in AOSP Gerrit action means very little, quite often. Comments like these don't necessarily a physical Pixel make. But they're pretty compelling. One of three new device is mentioned here – that'll be the Pixel 2, the most basic of three devices, codename Walleye. See the rest over here, checking Muskie and Taimen.

See how we name-checked the next Qualcomm processor (sort of) in another code turnover in our feature Pixel 2 processor devil's in the details. That information comes from the same source as the bits and pieces we have today. The Pixel, Pixel XL, and Pixel XXL – or whatever you want to call them – are being called out by Google in code where only the most hardcore Android lovers will find them.
It is possible that Google would test very early versions of hardware with software that'll eventually run on final hardware builds. It's also possible that the mention of a manual test on a physical device could just mean that another Nexus or Pixel device is running a mockup of the software conditions in which the most basic Pixel will run. The simplest explanation of what's going on here is that Google already has a Pixel 2 – in some form – for basic future Android code testing.
If that's true, and if Google plans on releasing the Pixel 2 exactly one year after the original, Google is putting in the time – lots of it - doing tests and optimizing the second generation of Pixel hardware. Getting hardware this early tips the idea Google likely changed very little in how they're manufacturing the device. It also suggests that HTC is probably once again behind the wheel.
Expect to see some bits and pieces of code at Google I/O 2017 – but probably not the devices themselves. The conference takes place on May 17th, 18th, and 19th, 2017. Stick around our Android hub to see the whole thing, start to finish.