Why A 32- to 37-inch Apple TV Isn't Worth Buying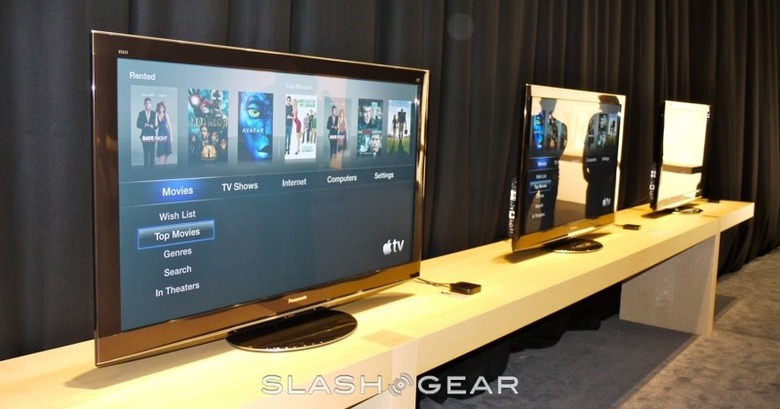 If you've been following the latest rumors surrounding Apple's television plans, you know that a new report claims the Cupertino, Calif.-based company is only planning to offer 32- and 37-inch options starting next summer.
Now, before we get into this, I should note that the rumor comes from Digitimes, a publication that has been wildly wrong in the past, but continues to pump out rumors at an astounding rate. So, even if the idea sounds convincing, it's best to take its report with a grain of salt.
However, for this column, let's assume that the Digitimes report is true and Apple really is planning to launch 32- and 37-inch TV models. Am I the only one who would hate the idea of buying such a small set?
Yes, I know that I've said here before that I will buy the Apple television no matter what. But that was based on an earlier report that suggested the smallest Apple TV screen size would be 42 inches. Now, with the prospect of getting a small, 32-inch set, I just don't see any reason to buy an Apple television.
With the way people are using their televisions today, bigger screens matter. For instance, folks might put a television above a fireplace and sit, say, 15 feet from the set. A 32- or 37-inch Apple television wouldn't do the trick for that set-up.
[aquote]One of the features people desire is a big screen[/aquote]
Granted, Apple might be trying to release smaller screens so it can keep the price down, but as the popularity of Samsung's expensive 7000 and 8000 series of televisions have shown, people are more than willing to drop a couple grand on a television as long as it comes with all the features they want. And one of the features they desire is a big screen.
Of course, there are those who might disagree with my argument. They might say that the 32- or 37-inch Apple TV would be perfect for bedrooms or dorm rooms or other areas where a larger display might not be so important. And I would gladly agree with that sentiment.
However, it's worth noting that in most cases, consumers aren't so willing to spend thousands of dollars on a television for a bedroom or dorm room. And according to Piper Jaffray analyst Gene Munster, Apple's televisions will cost about twice as much as comparable sets already on store shelves. In other words, you'll be paying 55-inch TV prices on a 32-inch set.
So, I just don't see how a 32- or 37-inch Apple TV is worth buying. I have no doubt the televisions will be well-built and compelling in their own, unique way, but at such high prices for such small screens, I see absolutely no good reason to buy them.
Apple must deliver 42-inch screens and up. If it can't do that, I just don't see how the company — even with its successful branding — can come close to matching Samsung and Vizio in the television market.