I Don't Need to See Apple's Television to Know I'll Buy It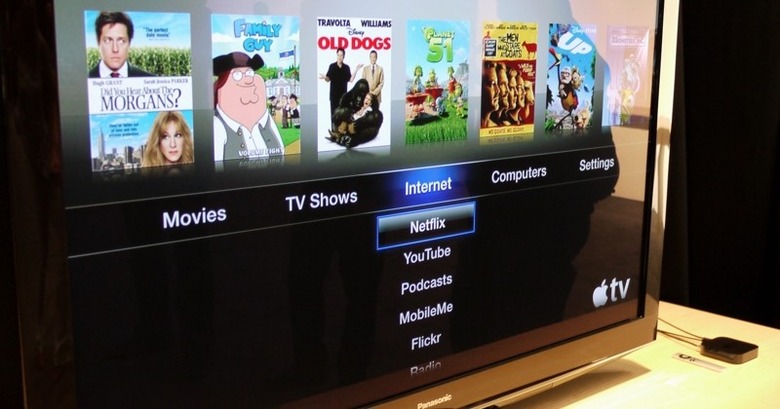 If you've been following Apple lately, you know that the prospect of the company launching a television has come up quite often, due to Steve Jobs discussing the device in an interview before his death. Subsequent reports on the television suggest Apple is currently hard at work on the set for an eventual launch late next year or early 2013.
For its part, Apple hasn't even said if it's working on a television, let alone what kind of features it might offer. But that doesn't matter to me. If and when Apple releases its television, I will be first in line to buy it.
Now, some of you might be wondering how I can make this call before I even know what the television will offer. For me, the answer is quite simple: the television will be an extension of an Apple strategy that I already think is a good one.
The way I see it, Apple's television will feature what we'd expect from the company: an outstanding design, cutting edge components, and a display that will make all other competitors look rather obsolete in comparison. I say that with confidence because that's what Apple is all about, and it's something that the company won't give up for the sake of getting a television on store shelves.
[aquote]My desire for an Apple television goes beyond the visuals[/aquote]
However, my desire for an Apple television goes beyond the visuals. Over the years, Apple has been keen to bundle as many of its services into its products as possible, and I think it'll do that again with its TV.
Take, for example, the iPod. Although that device initially only let us listen to music, now it's a full-fledged downloading tool that lets us buy and listen to music, watch video, and much more. The same can be said for Apple's iPhone and iPad, which combine full iTunes functionality with access to iCloud and the App Store. And although the Apple TV doesn't support the company's App Store (yet), it's a useful hub for accessing multimedia content and watching it on a television.
With Apple's upcoming TV, I think the company will follow that strategy and up the ante a bit. I can see the set allowing users to access the App Store, iCloud, and iTunes. I can also see Apple working in partnerships with cable companies and streaming services to allow users to seamlessly locate content across several different platforms in a single pane.
If history tells us anything, it's that Apple won't just launch a display that people can connect to their cable boxes and Blu-ray players. Quite the contrary, if Apple enters a new market, it tries to dominate it with new ideas and platforms that help it corner the space. It did so with the iPod, the iPhone, and the iPad. And to think that it won't do it with its television is a mistake.
So, I'm ready and willing to buy an Apple television. The way I see it, the device will be well-built, come with a host of features I'll enjoy, and perhaps most importantly, deliver the kind of experience I've been looking for in a television for far too long.
Now, who's with me?