Who has the best public WiFi? OpenSignal tells us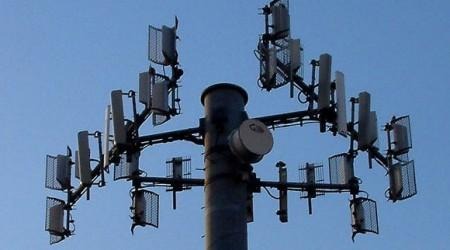 OpenSignal, who know a whole lot about signal strength and finding the best signal, have released a report detailing which public WiFi is the best. Their information rates hotel chains, Starbucks WiFi, and even WiFi versus LTE. In combing the report, we found some things you might be surprised to find.
Hotel WiFi is a concern for many travelers. You want a comfy bed, but also a strong WiFi connection. Though there is a site that allows you to rate and review individual hotels, OpenSignal takes that a big leap forward.
So who has the best "bang for the buck"? Marriott has a very healthy showing on OpenSignal's chart, and likely figures the best overall value. Disney has the best overall speed, but compared to the price you pay — as well as availability of Disney hotels — it can't be considered one we can readily take advantage of. OpenSignal's data compares download speed to room rate, and they found the more you pay for your stay, the better your WiFi will be. Case in point: Motel 6 is at the bottom rung of this chart.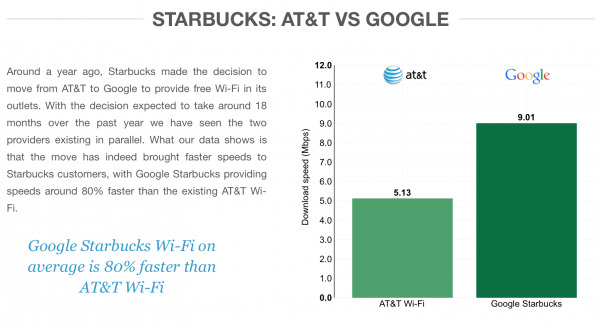 Starbucks is another place we like to sit and soak up WiFi in addition to caffeine, but they've got two offerings: AT&T and Google. While the switch to Google is ongoing, you might want to lean on your local Starbucks to expedite the process. OpenSignal found that Google was 80% faster than AT&T on average for Starbucks customers.
If you're thinking "well, I can just use LTE or HSPA+, so no big deal", you might be wrong. OpenSignal also compared WiFi to LTE, finding that WiFi had an average download speed of 8.77, compared to 6.52 for LTE. That figure falls to 4.31 for HSPA+, and 1.36 for 3G. OpenSignal used their own app to source these results, too:
All of our data on Wi-Fi speeds comes from mobile users of the OpenSignal app, meaning that these are users who will often have cellular Internet available to them as an alternative. In order to put the speeds above in context, it is useful to compare them with available cellular network speeds in the USA. We see that Wi-Fi, on average, offers faster speeds than cellular connections (averaged across the four national providers), including 4G LTE.
As for public WiFi — that is, not what you find at Starbucks — McDonalds or Best Buy are your best bets. Both have WiFi downloads that hover right around 4.0Mbps. The full report is linked below, so give it a look. Their charts are also interactive, showing you which SSID was used for each result (so you know which one to look for!).
Source: OpenSignal