Google Starbucks WiFi deal boots AT&T for faster speeds [UPDATE]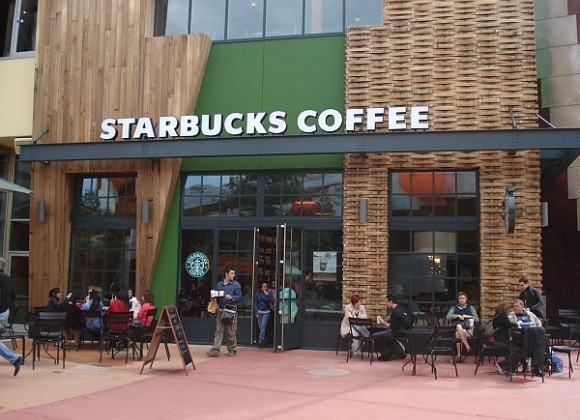 Tough loss for AT&T, which will lose some business from Starbucks thanks to a new deal with Google that will see 7,000 Starbucks locations replaced with Google WiFi in order to provide faster speeds. The transition will happen over the next 18 months, and Google claims coffee drinkers will experience speeds 10-times faster than AT&T's offerings.
It's also worth noting that Google Fiber-equipped cities will see download speeds in their local Starbucks jump to around 100-times faster than what Starbucks currently offers, making it a great place to get some downloading done on some of those larger files, only if Starbucks and Google are okay with it.
The roll-out will begin next month and it will take a year and a half for 7,000 Starbucks locations to transition to the new Google WiFi. If you visit your local Starbucks at some point during that time, be sure to keep an eye out for the SSID "Google Starbucks." If you see it, you'll know that your location has the faster WiFi ready for use.
However, this has to be a huge talk-to-the-hand situation with AT&T. We're not sure exactly why Starbucks is letting loose its ISP contract with the telco company, but we can't blame them if they simply wanted faster WiFi in their stores. And since Google can provide the type of speed they're looking for, then all the better.
UPDATE: AT&T has provided a statement on the situation and says that "Starbucks continues to be an important customer for" AT&T, and they also note that they "offered up to 10 times faster network and Wi-Fi speeds, so the decision must have been based on criteria other than speeds."
This is just another way that Google is creeping their way into the ISP market, with Google Fiber being one of their biggest ISP ventures right now, but the company also recently signed a deal with the city of San Francisco to offer free WiFi in public parks around the city. What will see next from them in the ISP space?
SOURCE: Google