WhistleGPS dog tracker first to use SIGFOX IoT network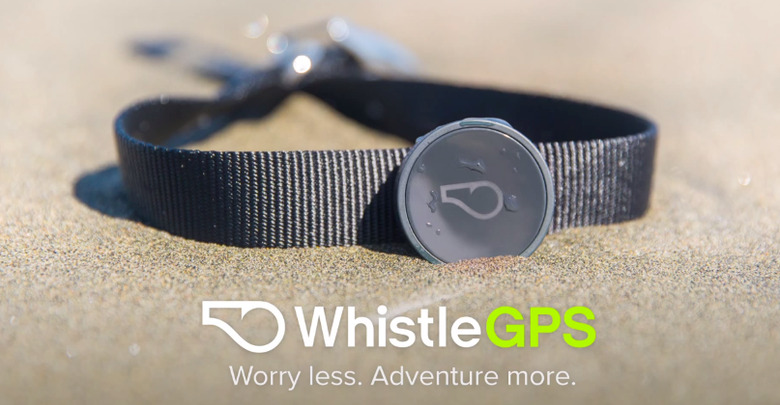 Digital dogs could be the first to benefit from the first dedicated Internet of Things (IoT) network in the US, with canine tracking collar WhistleGPS using startup SIGFOX's wireless system for low-power monitoring. The collar, an Oreo-sized disk, promises twice the battery life of traditional GPS pet tracking and a third of the bulk, thanks to SIGFOX's IoT-dedicated network that will light up first in parts of California.
The San Francisco Bay Area, and parts of San Jose, will be the first to get SIGFOX, which has been testing out its network technology in Europe among other locations. Rather than WiFi or similar, SIGFOX uses sub-GHz frequencies – 902MHz in the US; 868MHz in Europe – that have significantly longer range.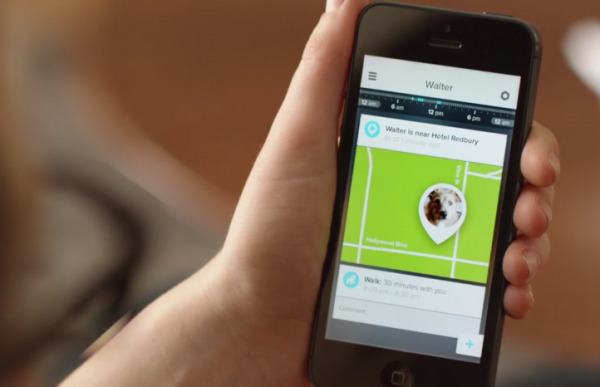 However, they also have relatively tiny bandwidth, good only for 100 bits-per-second. That's not enough for mobile data use – you wouldn't want to replace your LTE phone with a SIGFOX-powered handset, for instance – but it's sufficient for the sort of low-traffic applications the Internet of Things is expected to encourage.
For Whistle's purposes, WhistleGPS will use SIGFOX to ping back information about the dog's location, their periods of activity, and their periods of rest. The companion app is in effect a social timeline for dogs, showing where they've been, what they were up to, and – most importantly perhaps – where they currently are in real-time.
By using SIGFOX rather than GPS and 3G/4G, Whistle says its collar can run for more than a week on a single charge, while subscriptions are expected to be half the price of GPS collars. The crowdsourcing price is $49 (regular RRP will be $129), while the monthly service fee will be $5. Those who bought
, which lacked tracking, will get lifetime WhistleGPS service as a perk
Shipping is expected in summer 2015. However, WhistleGPS isn't going to be the only device tagging along with SIGFOX. The company expects the system to be popular with asset-tracking, such as for businesses wanting to monitor delivery trucks and employees, as well as more individual uses like key and computer location.
The wireless tech works indoors and out (depending on antenna) and only uses power when it actively pings the network, unlike 2G/3G/4G which require constant network synchronization. It'll go live in select US cities over the next 12-18 months.
SOURCE