Which new iPhone 12 5G color will you choose? [UPDATE: Navy Blue tipped!]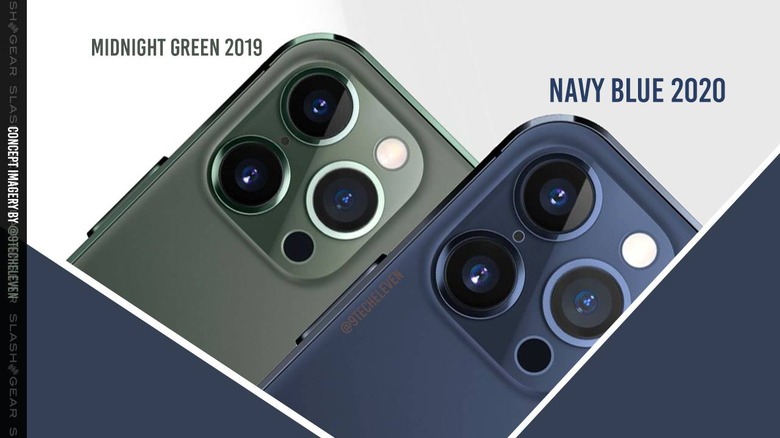 Today we're taking a peek at the next fancy color likely available with the iPhone in the year 2020. In the year 2019, Apple released the most elegant "new" color for its iPhone lineup yet with what they called Midnight Green. A new tip suggests that in 2020, we'll be seeing a long-awaited Navy Blue.
A team-up of tipsters – between EverythingApplePro and Max Weinbach – suggested their insider info confirms the next major iPhone color. Before now, we've seen a relatively limited number of different sorts of metal in high-end iPhone devices and a wide variety of colors for plastic in Apple's several midrange iPhones – like iPhone 5C, with green, blue, yellow, white, and pink.
NOTE: While the tip today comes from the EAP and M.W. as mentioned, the renders at the head of this article come from the folks at 9TechEleven. They rendered a variety of colors back in November – surprise, Navy Blue appears again!
The iPhone 11 Pro currently comes in Gold, Space Gray, Silver, and Midnight Green. The iPhone SE came in Rose Gold, Gold, Silver, and Black, while the iPhone XR comes in Blue, White, Black, Yellow, (PRODUCT)RED, and Coral. The widest variety of metallic colors in a single model thus far came with the iPhone 11, which comes in Purple, Yellow, Green, Black, White, and (PRODUCT)RED.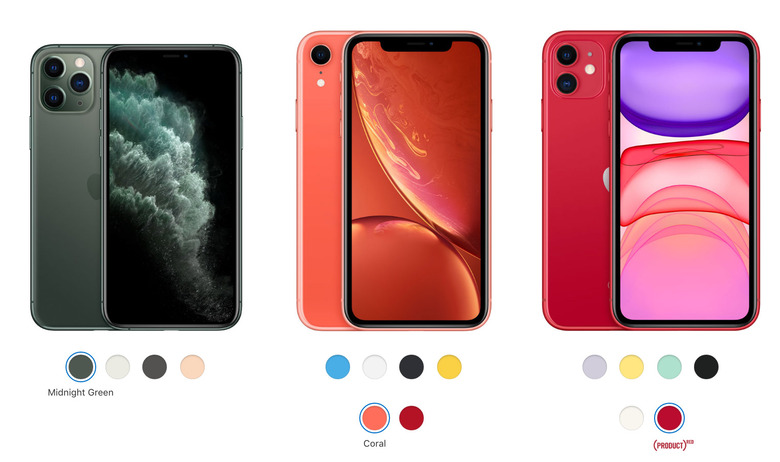 It's expected now that the iPhone 12, or iPhone 5G, or whatever you'd like to call it until Apple reveals the real name of the phone in September, will come in at least four different colors.
Expected iPhone 12 Pro 5G color options:
• Space Grey
• Gold
• Silver
• Navy Blue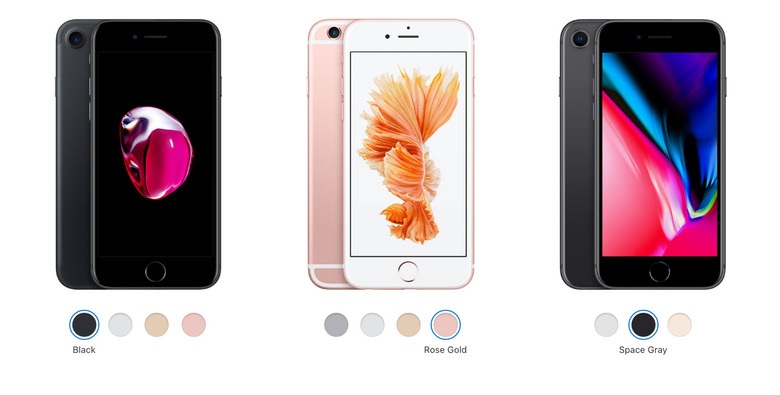 Alternate options/Wild guesses (unconfirmed/unlikely):
• (PRODUCT)Red
• Rose Gold
• Black*
• Bubble Gum Pink
• Salmon
• School Bus Yellow
• Slime Green
• Transparent Glass (see the mod, not super pretty!)
*While Black has not yet been confirmed, it'd be sensible for Apple to release a new iPhone with the black option to further differentiate the iPhone 11 Pro lineup from the iPhone 12 5G lineup. The idea that there would be an iPhone 12 5G in a Black option is entirely based on analysis, and not on any sort of insider tip or rumor – we'll just have to wait and see!
For a much closer look at Midnight Green, take a peek at our feature The Midnight Green iPhone 11 Pro is living up to expectations in a variety of photos. For Navy Blue, stick around for the September unveiling of Apple's next major iPhone collection, complete with 5G right out the gate.