When Shows Sink Stock: Arrested Development Reception Bites Netflix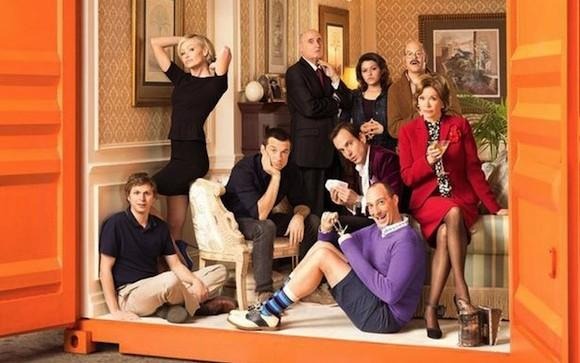 Netflix shares are down more than 6-percent after the much-anticipated return of Arrested Development saw a lukewarm reception on the on-demand streaming service this weekend. The well-hyped fourth season of the comedy arrived after a flourish of promotion from Netflix, the latest in its push for homegrown original content, but mediocre reviews have left investors wary and seen Netflix stock down by 6.36-percent at time of writing.
Influential reviews didn't pull their punches in slating the new series. "Chalk one up for the Internet: It has killed Arrested Development" the NY Times opened with, criticizing the episodes for being flabby, dull, and with thin, underwhelming jokes.
Netflix opted to release the full fifteen episode season in one fell swoop, rather than pace out its availability as happens to new titles on iTunes and other on-demand services. That led to the inevitably binge-watching; Procera Networks, which does network traffic analysis, claims to have seen a significant surge – more than a third on one unnamed DSL network – when the show went live.
However, only 10-percent of viewers watched through to the end of the season, though it's unclear exactly how many that amounts to in total. Netflix is yet to release viewer statistics, though Procera deems the premiere a success – in terms of traffic, at least – even if the critics disagree.
Unfortunately, shareholders don't apparently share that enthusiasm. It's not the only bad news to impact Netflix this week; the end of the company's deal with Viacom had been known about for some time, but still apparently caught parents by surprise, when episodes of Dora the Explorer and Go Diego Go disappeared from the catalog.
"I have never heard of a business that claims to be so involved with what their customers want, and can keep track of statistics and preferences, yet fails to re-negotioate a contract before it is expired, when that content is obviously very much wanted by the customers" Jeannie Shirling, Netflix customer
The resulting furore – prompted, it appears, by harassed parents driven half-mad by their childrens' complaints – has led to mass threats of account cancellations, along with a rise in attention on rival services such as Amazon Instant Video where episodes are still available.
There's also the possibility of a rise in illegal torrents of the shows. Arrested Development season four has already been downloaded, unofficially, more than 100,000 times, AfterDawn reports, with ripped copies showing up on download tracking services immediately after Netflix made the new season available. What this could do to Netflix's plans to double original content production in 2014 remains to be seen.
VIA: TechCrunch