Weekend Watching: Arrested Development returns Sunday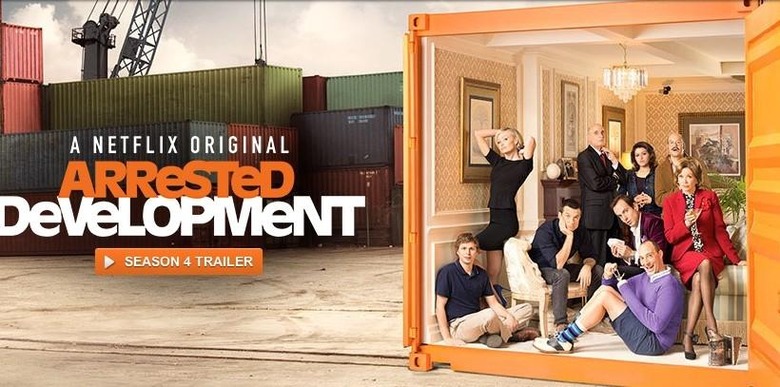 It's back, ladies and gents. Season 4 of Arrested Development will be releasing on Sunday, May 26 only on Netflix. Be sure to cancel all of your Sunday plans and get all your chores done on Saturday, because Sunday will be a busy day. Each episode of the new show will run around 30 minutes long and be entirely commercial free.
The existing run of the show comprises of 53 episodes that are 22 minutes long each, so you'll have to set aside around 19-and-a-half hours between now and Sunday to make sure that you're caught up on all the happenings. The show was originally run from 2003 to 2006 before getting cancelled after three seasons due to low ratings.
However, fans have been dying to see a return of the show, and Netflix stepped in in 2011 to save the day. Season 4 will consist of 15 episodes, which is quite a full season, but beggars certainly can't be choosers. Plus, Netflix doesn't have plans to continue Arrested Development past the fourth season, so be sure to savor these 14 episodes while you can.
Alongside the original cast, there are also set to be several guest stars throughout the season, including Ben Stiller, Conan O'Brien, Adam DeVine, and Kristen Wiig. Netflix CEO Reed Hastings said that the original cast was "extremely difficult" to get together in the first place, so having guest stars is definitely an added treat.
This only a start for Netflix, however. The company plans to launch even more original series in the future, with content boss Ted Sarandos saying that the company wants to double original content in 2014. We've already seen several original shows this year, including House of Cards and Hemlock Grove, meaning that we should see an even bigger bevy of shows come next year.