Wheels on 4G fire: Inside the LTE dash in GM's connected car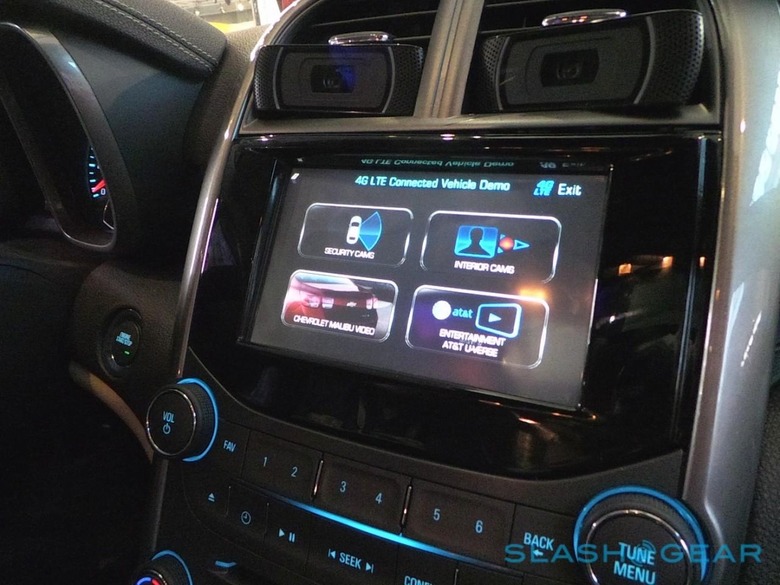 GM's plans to make 4G LTE standard across its range by 2014 is an ambitious one, even more so when you realize it's not just a case of slotting a mobile hotspot into the glove compartment and calling it a day. There's a reason GM chose to announce at a smart mobile-centric show like MWC, infotainment chief Phil Abram told us, rather than at, say, the North American Auto Show or even a more generic tech show like CES. SlashGear sat down in a specially-created concept car to see what GM has in mind for its motorized bubble of connectivity.
The choice of show is because GM sees its drive to adopt 4G as about more than just fitting off-the-shelf hardware: it's about making the car another node on the network. While this isn't the first time we've seen mobile hotspot functionality in a car, it is the tightest integration of that connection to the car's underlying systems. That makes a big difference, Abram points out, when it comes to what you can actually do with the data that the car is producing, such as fuel efficiency, speed, direction, engine status, entertainment, and more.
For instance, there's GM's own mobile app which can be used to remotely control several of the features in the car: lock and unlock it from wherever you are in the world, sound the horn, and turn on or off the lights. With a persistently connected car, however, the app can also display real-time statistics, such as fuel levels.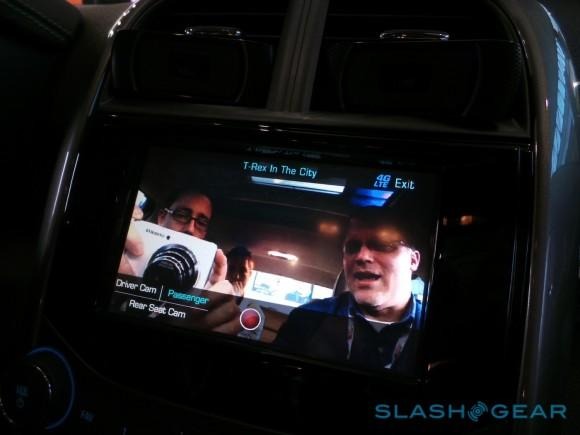 It goes beyond time-saving measures, however. GM's demo vehicle has three cameras on the interior and four outside, covering the front two passengers and the rear seat, and all four of the outward directions. They can be reviewed on the dashboard – handy, if you're parking up and want to make sure you're not too far from the curb – or streamed over the 4G to a smartphone or tablet. GM envisages rear seat passengers being able to hold Skype calls while being driven around, for instance, or the car automatically alerting you, complete with video recordings, if it's hit or damaged while you're away.
The potential for streaming also includes entertainment, using the 4G to push entertainment content to the dashboard (albeit only when you're parked up). However, the concept car can also push its streamed video over WiFi to a tablet, so rear passengers could watch their own content rather than what's on the integrated screens.
Not all of these features will be present when GM's 4G cars actually begin to roll out to buyers; there won't be cameras, at least not initially, for instance. However, the car company is hoping that developers will see the potential of being persistently online, and swiftly come up with new functionality to take advantage of that.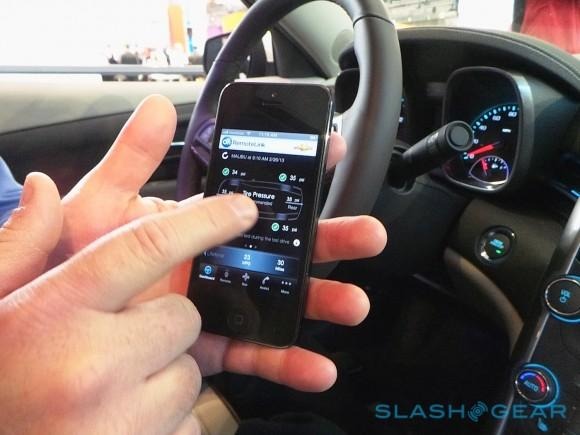 "We've taken one of the variables out of the equation," Abram explains, pointing to the fact that those coders taking advantage of the APIs GM revealed back at CES will be able to make the assumption that drivers have a persistent data connection. One lingering question is exactly how much drivers will have to pay for actual data, or at least to access the service; Abram wouldn't discuss fees, beyond pointing out that OnStar is a subscription-based service (current prices start at around $19 per month). That could have implications for how apps consume data, if it's billed on a per-MB style basis.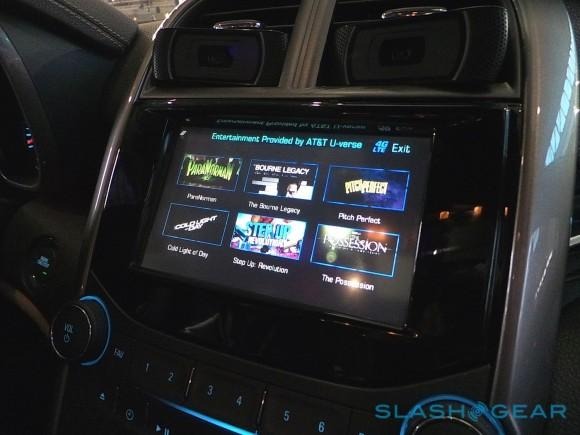 That may well be an evolving issue, Abram points out, as drivers, GM, and developers get to grips with the potential of having 4G in your vehicle. The infotainment chief hopes that the key apps users are familiar with and already consider essential – Pandora, Spotify, and others – will transition over to the GM system, but also that we'll see new and imaginative software that takes specific advantage of the context that you're in a vehicle.
GM needs developers to there, but meanwhile it will be tailoring its connectivity message across its various brands. That's going to take some careful explanation, Abram says, differing not only on a marque by marque basis, but by individual cars too, depending on the priorities of their target audiences. For instance, GM's current message around the Chevy Sonic is to do with smartphone integration, while for the CUE system the focus has been on how interwoven it is through the car.
Standard 4G will begin showing up in 2015 model year GM vehicles from Chevrolet, Buick, GMC, and Cadillac, with AT&T providing its LTE network, on US and Canadian forecourts sometime in 2014. However, the company plans to expand the service across Europe and other territories in time.