WhatsApp hits 27bn daily message record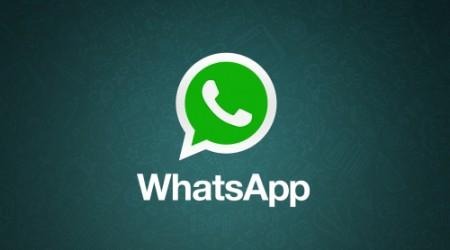 Cross-platform messaging service WhatsApp has set a new personal best for messages sent and received, handling 27 billion in the space of 24 hours. The record, which WhatsApp took to Twitter to announce, saw more than 10bn inbound messages sent and more than 17bn messages received, and is a considerable step up from the last public stats from April.
Then, CEO Jan Koum revealed that WhatsApp has over 200 million monthly active users, who collectively send and receive over 20 billion messages each day. The estimated daily numbers include 12bn outbound messages and 8bn inbound messages, Koum said.
The new stats suggest that WhatsApp use is actually accelerating, not slowing. Previously, the company's record day had been December 31, 2012, when 18bn messages were processed in total (7bn inbound, 11bn outbound). Incidentally, the disparity between inbound and outbound numbers is down to WhatsApp's support of group messaging, and how multiple simultaneous messages are counted.
Messaging services like WhatsApp are credited for taking the steam out of SMS, with carriers seeing revenues from text messaging dropping as data-based alternatives climb. What's particularly interesting about WhatsApp, however, is that unlike some rivals the company charges a yearly service charge.
On iOS, WhatsApp is priced at $0.99, with the same charged each year for ongoing ad-free service. On Android, the app is free – as is the first year's service – but then incurs a $0.99 annual fee.
That audience is a tempting one, and WhatsApp isn't short on competitors. Google revealed its renewed push for the instant messaging market back at Google I/O, with dedicated Hangouts apps for multiple platforms, while BlackBerry will release a cross-platform BBM app this summer, expanding its IM client from BlackBerry to support iOS and Android.