What you need to know about GoPro's HERO4 Session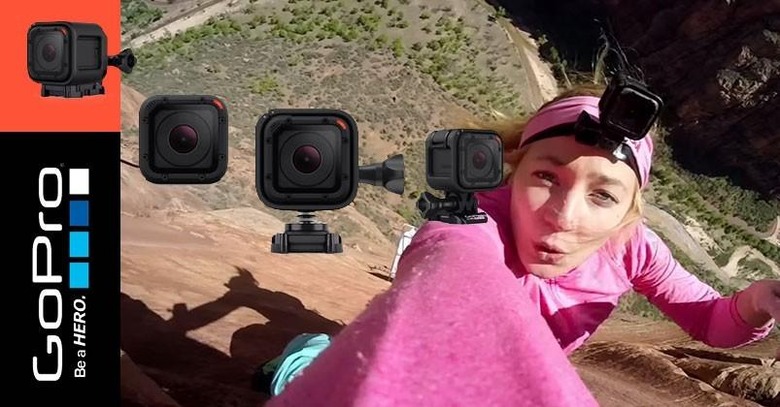 GoPro HERO4 Session launches in tiny form factor with drawbacks to match. What you're going to want to know about the GoPro HERO4 Session is what it does and what it doesn't do – because though it has the GoPro name attached, it's not going to be bringing you the same abilities as you're used do with a full-sized GoPro HERO. This device is more akin to the new Polaroid Cube+, complete with one form factor you'd easily mistake for the other. This one's not quite as cute.
The camera itself is small enough to fit in the palm of your hand. While we'll need to drop the camera on to our review bench to see what its dimensions are exactly, for now it looks very, very similar in size to the Cube+. The Cube+ is the same size as the Polaroid Cube (see our full review), which is 35mm x 35mm x 35mm (1.38-inch cubed).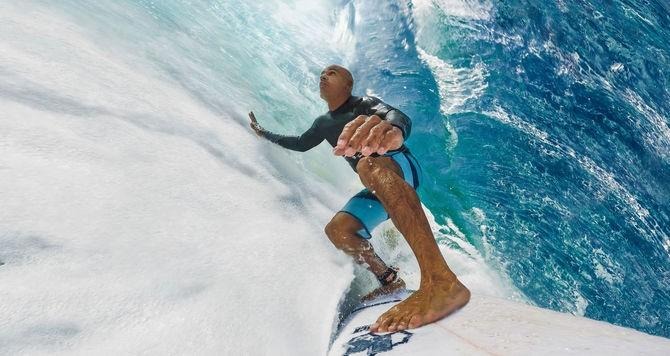 The HERO4 Session is not inexpensive. It's Four Hundred Dollars. GoPro is banking on their ability to make you pay several hundred dollars because they've got the most well-known and respected name in action cameras on the planet. They've got the clout to do this, easily.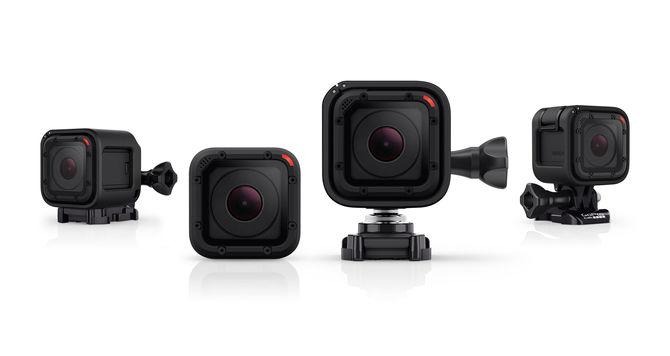 There are two editions of the device, both of them with the same hardware on the inside. The HERO4Session "Standard" and "Surf" both have the same camera, but come with different mounts. The standard edition comes with a curved mount and a flat adhesive mount, while the Surf comes with a Surfboard mount, FCS Plug mount, and a camera tether.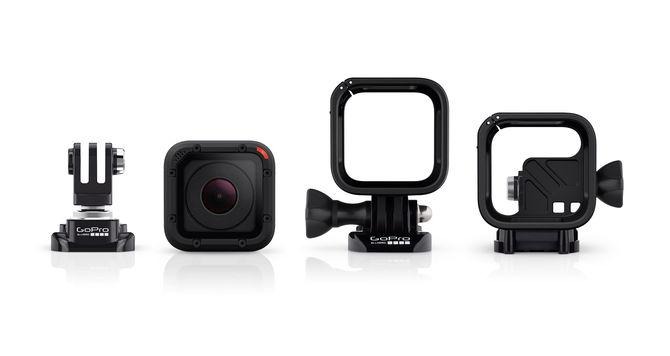 It's made for surfing.
Above you'll see some demo video shot with the GoPro HERO4 Session.
Both cameras can be brought with you into the water, as the camera itself is the bit that's waterproof.
While this camera is waterproof without a case, it only records video up to 1080p – not quite 4K. That's what sets it aside from the full-powered HERO line.
One other item that sets this device aside from the HERO line – aside from its size – is that it has no removable battery.
While it does have a 2-hour battery life, its lack of a removable battery means you're going to have to charge it up every time it's out of power. No quick-switching in extra batteries you've brought with for your long trip.
All editions of this device come with a microUSB cable for data transfer as well as a set of buckles: one ball join mounting buckle and a mounting buckle + hardware.
Again, this camera can record video up to 1080p "SuperView" in up to 48fps or 1080p standard in up to 60fps. In WVGA mode you can record either 100 or 120fps – that's 848 x 480 pixels small.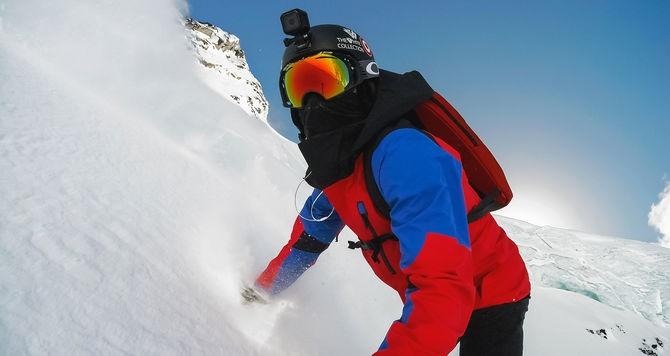 Photos can be taken in either 5-megapixel or 8-megapixel sizes, Medium FOV for 5 or Wide FOV for 8.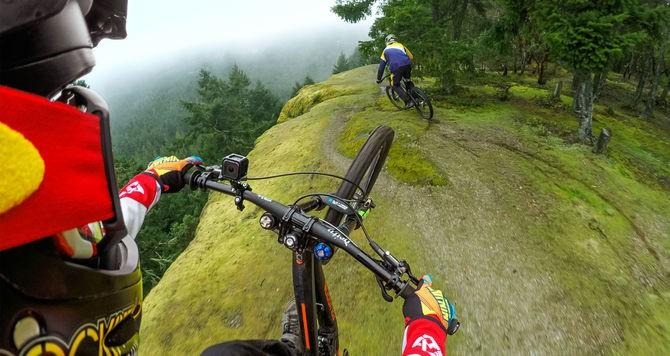 You'll need a microSD card to record data to this device with at least a Class 10 or UHS-I rating. These cards can be up to 64GB in size. Photo and video playback can be done remotely with a GoPro app for mobile devices or on your home computer via USB.
Have a peek at this device in images of package contents above and let us know if you're considering picking one up. We'll be having a look up close and personal soon!