GoPro HERO4 Session slims action cam but loses 4K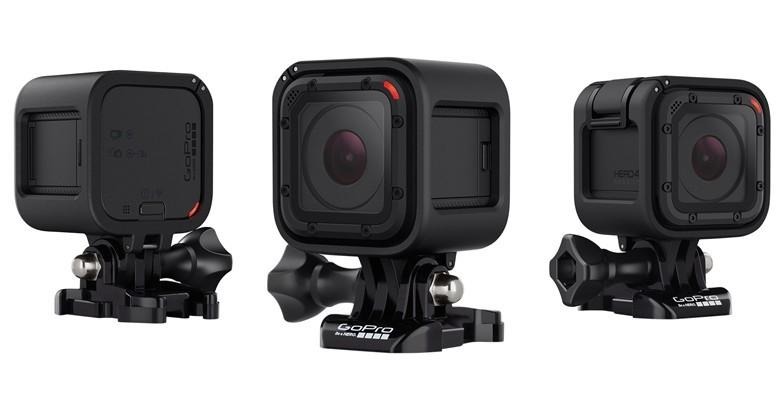 GoPro may have updated its action cameras recording capabilities over the years, but it's taken the arrival of the new GoPro HERO4 Session to finally slim things down. 50-percent smaller and 40-percent lighter than GoPro's existing HERO4 Black and Silver cameras, the HERO4 Session can shoot up to 1080p60 video or 8-megapixel stills and is backward-compatible with existing mounts. However, what you won't need is a case, since the Session is waterproof by design.
In fact, it can be immersed to up to 33 feet (10 meters) and suffer no ill-effects, though there'll of course be other mounting options for different extreme sports. Participants in those might find it easier to squeeze the HERO4 Session in with their kit, too, given the smaller proportions.
GoPro has also updated the controls, in part because of the smaller form-factor, but also to hopefully make them a little more intuitive. The LCD has shifted from the front – now dominated by the lens – to the top, and there's a single button to operate things.
One short press turns on the power as well as triggering video recording. A long-press turns on power but starts time-lapse photography instead. A subsequent press saves the content recorded and turns the camera off.
Anything more, such as switching between the resolutions or modes – there's single and burst photography offered, for example – relies on the GoPro app, which connects via the HERO4 Session's Bluetooth and WiFi connections. There's also an optional remote control.
Other improvements include a new dual-microphone system, which can swap intelligently between two microphones based on whichever has less wind noise. GoPro also claims underwater audio should be clearer, since the microphones aren't needing to listen through an extra casing.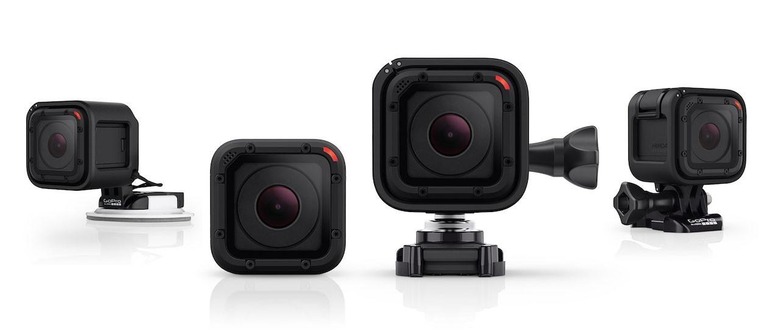 Unfortunately, it's not all good news. While there are 720p100 and 1440p30 recording modes, if you want 4K video you'll still need to look to the HERO4 Silver or Black. There's no touchscreen for on-camera control or review, either, and battery life is a claimed two hours maximum.
That could end up being a significant limitation, given the battery is non-user-accessible. It recharges – as well as offloading its recordings – through a microUSB connection.
Still, it's a welcome addition to the GoPro range, especially for those who have given up on the cameras because of their fiddly, often frustrating menu system. The GoPro HERO4 Session goes on sale July 12, priced at $399.99.
SOURCE GoPro