GoPro HERO4 revealed with 4K recording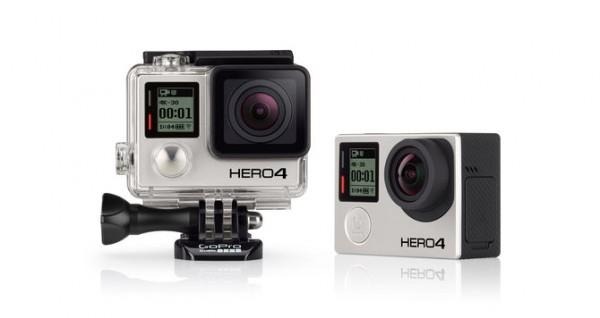 It's finally time for GoPro to go 4K with the GoPro HERO4. This device is able to capture 4K video at 30 fps – a high jump from the 1080p resolution of the past. You'll also now be able to capture 1080p video at 120 frames per second.
This device is able to capture 2x the high fidelity sound of the most recent GoPro release. You'll see what GoPro describes as "faster processing" – owing to what we must assume is a new processor. There's also a new "nightlapse" setting that shows off the device's low light capabilities.
Above you'll see a video shot by a wide variety of artists with the GoPro HERO4 exclusively. The song you're hearing is "Run Boy Run" performed by Woodkid, and the shots are captured in Belgium, Fiji, Greenland, Nevada, Japan, and New Zealand.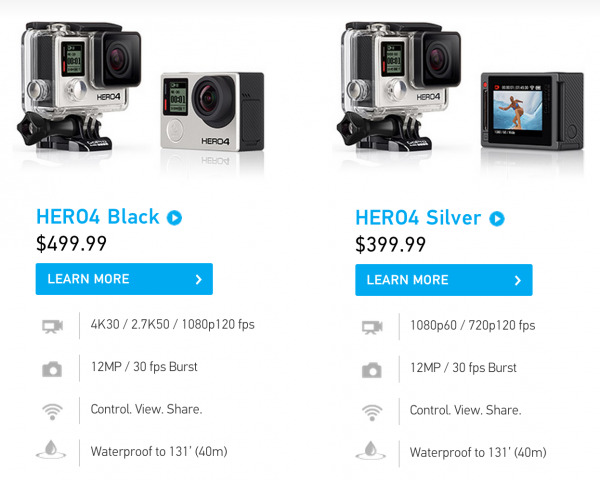 Two different versions of the HERO4 will be coming soon. The $499.99 version works with 4K video, while the $399.99 version comes with 1080p60 video with a touchscreen.
The 4K version of this camera is the HERO4 Black, while the touchscreen version is the HERO4 Silver. Both are available for purchase immediately if not soon.
Below you'll see a variety of GoPro articles on SlashGear – stay tuned for reviews! Have a peek at the Polaroid Cube as well – the cutest little non-competitor the GoPro ever had.