What you need to know about Apple's iPhone 6s installment plan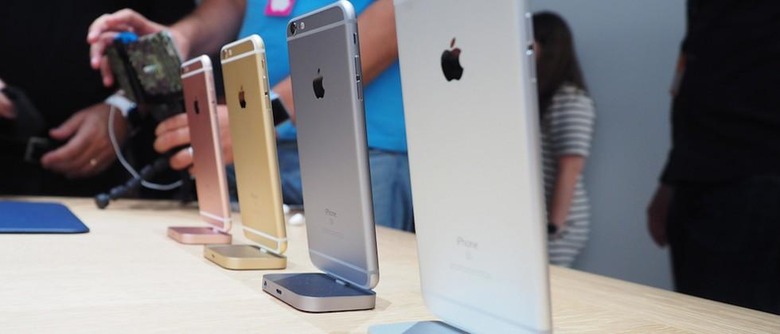 When Apple announced the new iPhone 6s and 6s Plus on Wednesday, it revealed the standard prices available when a user is on a two-year contract with a carrier. However, they also introduced an entirely new way to buy the device: through Apple's own iPhone Upgrade Program. The system is similar to installed payment plans from carriers, like AT&T's Next or Sprint's iPhone Forever; users make monthly payments on the device, and are eligible to upgrade every 12 months.
Apple's own offering means buys can get a new iPhone every year, convenient for those who always want to get the latest model after it's been released. The program starts at monthly payments of $32.41 for the 16GB iPhone 6s, and $36.58 for the 16GB iPhone 6s Plus.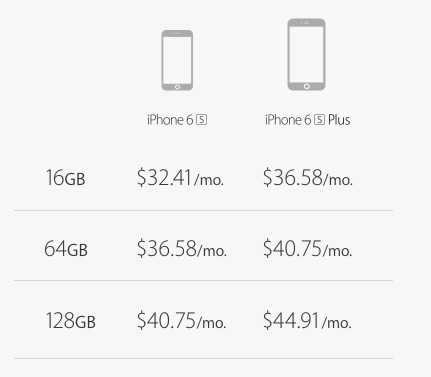 But what sets Apple's iPhone Upgrade Program apart from carriers is that customers get an unlocked device, so they can choose any carrier they prefer, and the plan includes coverage under Apple's warranty program, AppleCare+.
While the program is certainly appealing on the surface, especially when considering that users' purchase, monthly payments, and warranty coverage is all through a single package from Apple, the truth is that carriers' own installment plans can be much cheaper. For a 16GB iPhone 6s, monthly payments with carriers can start at $27 on Verizon, $22 on Sprint, and $20 with T-Mobile for a limited time.
The main differences in going with the carriers' offerings is that users don't get an unlocked phone — which doesn't really matter, since they've already decided on the carrier offing the plan — and there's no AppleCare+. Apple's extended warranty on the iPhone is priced at $129 separately, so that's likely a large contributing factor in the company's Upgrade Program being more expensive.