Wemo WiFi Smart Dimmer Adds Apple HomeKit Support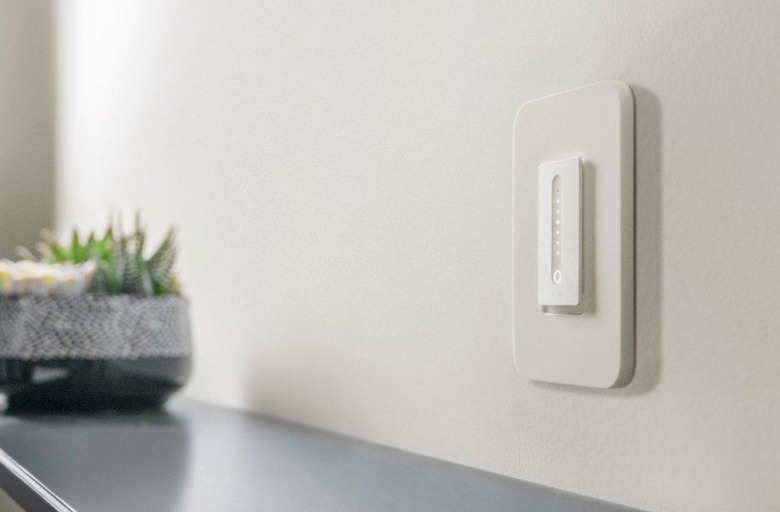 We may receive a commission on purchases made from links.
Wemo's WiFi Smart Dimmer light switch is gaining Apple HomeKit support, with a new update bypassing the need for a hub to integrate with Apple's smart home system. Launched back in 2017, the WiFi Smart Dimmer is intended to replace a traditional light switch in the wall, and thus enable remote-control access to the light that it operates.
At the time, it used the Wemo app for control. That allows for direct on/off operation, as well as timed control for scheduling when lamps will go on or off. Since the WiFi Smart Dimmer also has physical buttons, you don't lose control over the room's lighting the old-fashioned way, too.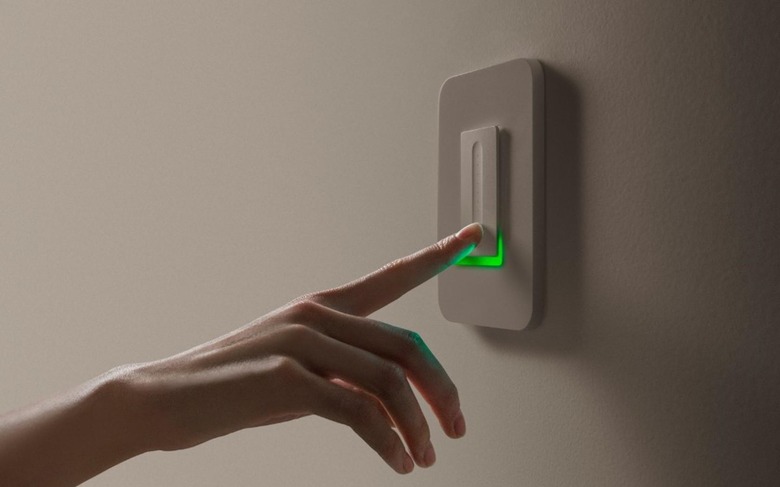 Thanks to today's update, there's now a number of other ways to interact with the switch. It will show up as an option in the Apple Home app, available on iOS and macOS devices, and can be controlled by voice through Siri. If assigned to a specific room in the Home app, the switch can be included in a group action, such as turning everything off in the evening before you go to bed.
It's not the Wemo range's first HomeKit upgrade, mind. Back in July, the Belkin-owned company turned on HomeKit support for the Wemo Mini, a smart plug adapter. That allows you to turn on or off any appliance – such as a lamp or a coffee machine – plugged into it using Apple's system.
Both upgrades take advantage of Apple's evolving HomeKit management. Originally, devices wanting to be compatible with the system would need to include a hardware chip to ensure compatibility and security. That made for an arguably safer smart home, but it also discouraged device manufacturers since it added cost and complexity.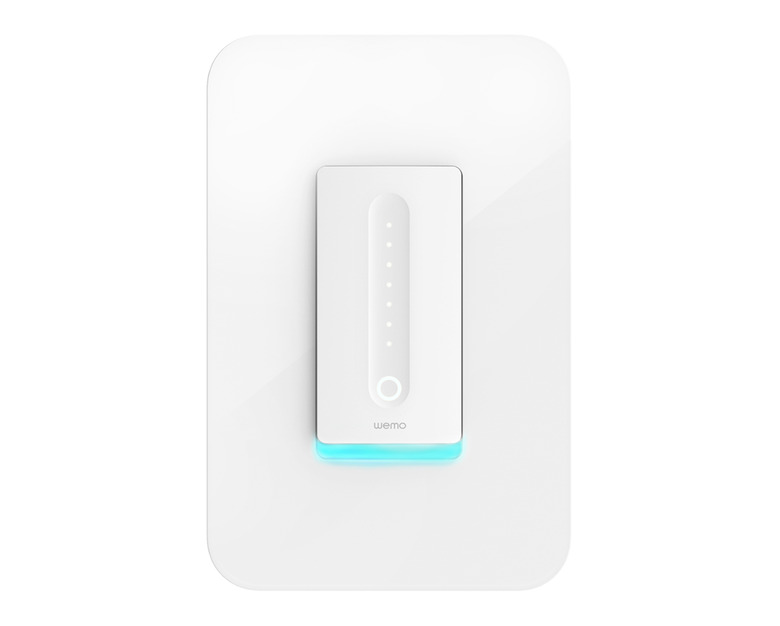 However, Apple followed up with a set of software protocols that effectively do for IoT devices and their security what once required a physical MFI chipset. Wemo was the first to roll it out as an upgrade in the Wemo Mini, and the company says that, with the arrival of support on the WiFi Smart Dimmer, it now means more than 1.5m devices are HomeKit-compatible.
The update is being released from today. You'll need to update your Wemo app from the App Store first, which will then run through the process of upgrading the switch itself. The WiFi Smart Dimmer itself is priced at
" target="_blank">around $66 online. As well as HomeKit support, it also integrates with Google's Assistant and Amazon's Alexa.
SlashGear uses affiliate links, and sometimes if you order something we may receive a small commission on the sale