Wemo Wi-Fi Smart Dimmer Light Switch now available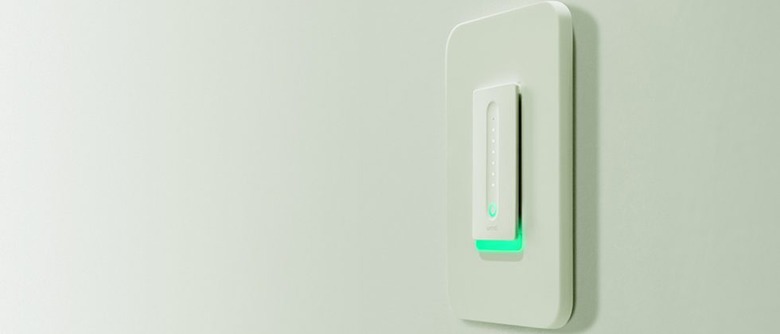 Belkin has announced that it is now shipping its new Wemo WiFi Smart Dimmer Light Switch to customers, giving consumers yet another connected accessory with which to make their home a bit smarter. This Dimmer model builds upon the previously launched Smart Light Switch, bringing with it additional features requested by users such as a new Night Mode and more. The Dimmer switch made an appearance back during CES 2017, and it is now available to buy from retailers like Best Buy and Amazon.
According to Wemo's Senior Product Manager Kara Alexander, Wemo users were most interested in getting a Dimmer Light Switch as the brand's next connected home product, and so Belkin made it happen. "Our Wemo customers want dimming so we built it into an elegant wall switch that provides a simple touch dimmer," she explained in a press release.
The new Wemo Dimmer brings with it some new features users wanted to see, including all of the features found on the original Wemo Light Switch. The new features include a Night Mode, as mentioned, that enables users to choose a level of brightness that will be presented during certain blocks of time — if you want to turn on the kitchen lights at 2AM, for example, you can make sure the lighting level is low enough to avoid temporarily blinding yourself.
Other new features include a long press function that has also been rolled out for the Wemo Light Switch. With this, users can press and hold the switch to initiate some secondary function attributed to it, lending "additional controls" for various features. There's also the ability to adjust the lighting level using voice and mobile devices, as well as support for Nest, Alexa, Google Assistant, and IFTTT. The Dimmer supports any dimmable bulb and utilizes WiFi directly, meaning there's no hub requirement.
The Wemo Dimmer switch is priced at $79.99 USD.
SOURCE: Belkin