Apple HomeKit's big software upgrade just got its first IoT gadget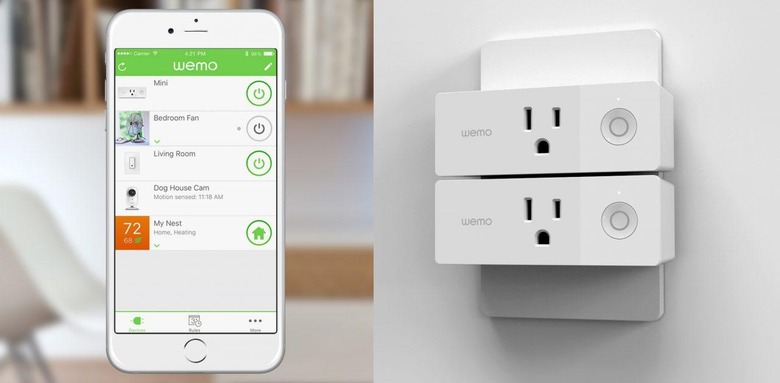 Apple's software protocols allowing HomeKit compatibility without demanding IoT gadgets have a physical chip inside have finally made it into the wild. A new firmware version Belkin's Wemo line-up of connected smart switches make them the first to gain support, which is widely expected to light a fire under Apple HomeKit adoption.
Initially, Apple's demands for security and ease of use with HomeKit pushed it into using a hardware-based solution for third-party smart home and Internet of Things gadgets. These would embed a special chipset that would allow them to pair with the HomeKit protocol, along with communicate with Siri. It was convenient, but also added complexity.
Indeed what we actually saw was a much smaller compatibility list for HomeKit-compliant products than for other, more open ecosystems. Devices with HomeKit support were typically more expensive than those without, given the extra hardware added to the bill of materials. Alternatively, some accessory manufacturers released HomeKit-compliant bridges, which would sit in-between Apple's platform and their existing devices.
Apple's answer was a set of software protocols that would do what the MFI chipset had previously been responsible for. That's showing up for the first time in the Wemo Mini, a smart plug adapter that allows for remote control over whatever appliance – such as a lamp or fan – is plugged into it. The Wemo Mini lacks an MFI chip, but a new firmware update adds HomeKit compatibility in software, the company confirmed to
. Before now, you'd have needed the Wemo HomeKit Bridge, a $40 accessory
, in order to connect the Wemo Mini with a HomeKit setup.
So far it's only that one device which has gained software HomeKit compliance, though it's unlikely to be the last. The prediction, in fact, is that this could open the floodgates for HomeKit, a shift which would come at just the right time for Apple. The upcoming macOS release, Mojave, will include a version of Apple Home, the smart home controlling app that until now has only been available on iOS devices, tvOS, and watchOS.
With that, users will be able to control their connected gadgets and smart home tech from their Mac, just as they already can from their iPhone, iPad, Apple Watch, or HomePod smart speaker. As well as a graphical interface for individual devices and scenes – which group together multiple HomeKit accessories into a single macro – there'll be Siri integration as well, for controlling a smart home installation by voice.