Wemo Bridge adds HomeKit to smart plugs and switches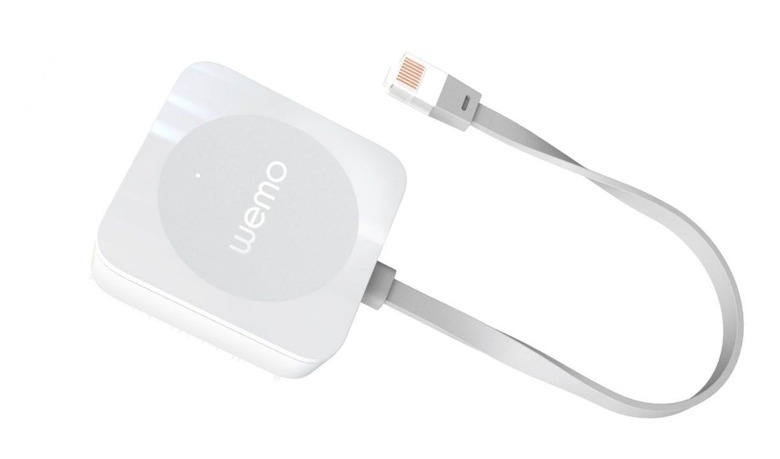 Wemo is adding Apple HomeKit support, with the new Wemo Bridge joining the gap between the iOS smart home system and its remotely-controlled plugs and light switches. Announced last year, Wemo has confirmed today at CES 2018 that the Wemo Bridge is now on sale. It promises easy setup by plugging via ethernet cable into your existing router.
Once done, you'll be able to link it up with HomeKit, opening the door to control via the iOS Home app and Siri. For instance, after it's paired up with Wemo smart plugs, you can ask "Siri, turn on Wemo" and have an outlet turn on: that could be for a lamp, a coffee maker, or something else.
Similarly, "Siri, dim the bedroom lights" could issue a command to Wemo's smart light switches. The Wemo bridge is compatible with the Wemo Dimmer, Mini, Light Switch, Insight, and Motion Sensor, adding Siri and Home support along with the existing Wemo app. If you've got an Apple Watch, you'll be able to control them through that, too.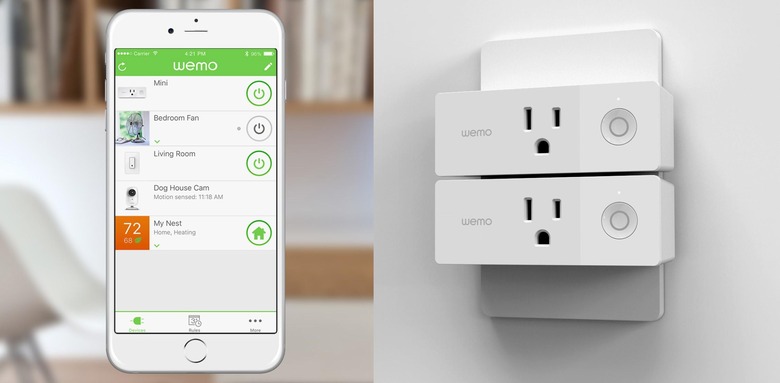 Importantly, it also means compatibility with other HomeKit devices. Apple's platform for smart home automation has arguably been a little slower to roll-out than rival systems, a fact which the Cupertino firm usually puts down to the fact that it has more stringent security requirements from its partners. HomeKit compatibility demands a special chipset, for example, inside the device, or – as Wemo has opted to do – inside a bridge.
It means that if, for example, you have a D-Link HomeKit security camera, you could link that with a Wemo light switch. So, if the camera sees movement, it could trigger the lights to turn on. With the Apple Home app, there's support for schedules and timers, in addition to personalized scenes, and a vacation mode that randomly turns lights on and off to give the illusion that there's somebody home.
If you have an Apple TV, meanwhile, that can act as a HomeKit hub. That way, while you're away from your home WiFi network you'll still be able to use HomeKit devices – including, with the Wemo Bridge, any Wemo ones – over your iPhone's cellular connection.
Wemo – which started out as a product line within Belkin, but has since graduated to a brand of its own – has been one of the longer-lasting smart home options on the market. Its WiFi-enabled light switch, for instance, is around $50, and along with HomeKit support courtesy of this new Wemo Bridge, also has Amazon Alexa compatibility. The Wemo Mini Smart Plug, meanwhile, can be found for under $30.
The Wemo Bridge is available now, priced at $39.99.