If there's anything that's going to know exactly how your waistline is changing, it's your belt, so it's about time the humble pants-gripper got a smart upgrade. Welt, the perhaps ill-named handiwork of a team from Samsung Creative Lab, focuses on the belt buckle in particular for its connectivity.
Strap it on, and it uses tension sensors to figure out how your waistline is changing. That can be a significant difference, the sort that might have you normally thinking about punching a new hole for comfort, or more granular changes like after-meal bloating.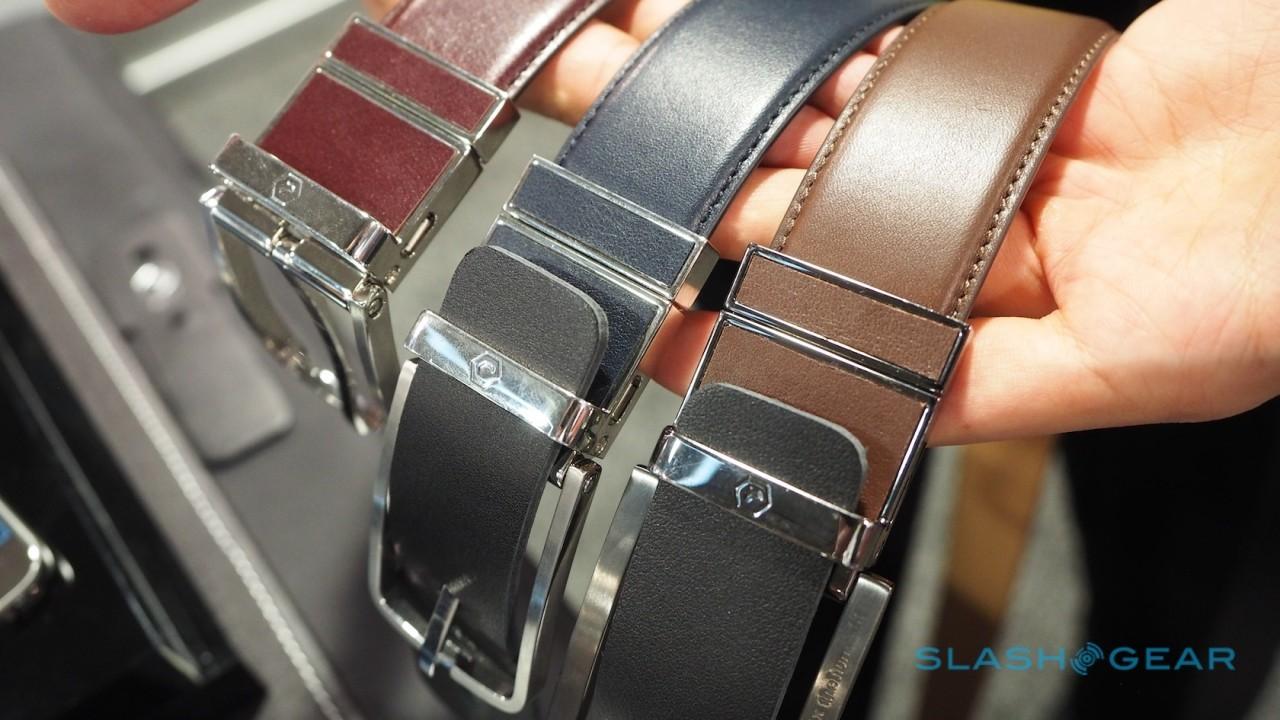 In fact, Welt can also weigh in on your eating habits, praising you if you abstain from too much excess – the less said about my Christmas dinner, the better – and warning you if you're over-indulging.
Since we're regularly told that sitting is the new cancer, Welt can also monitor how frequently you're standing, pinging out suggestions via the mobile app if you're idle.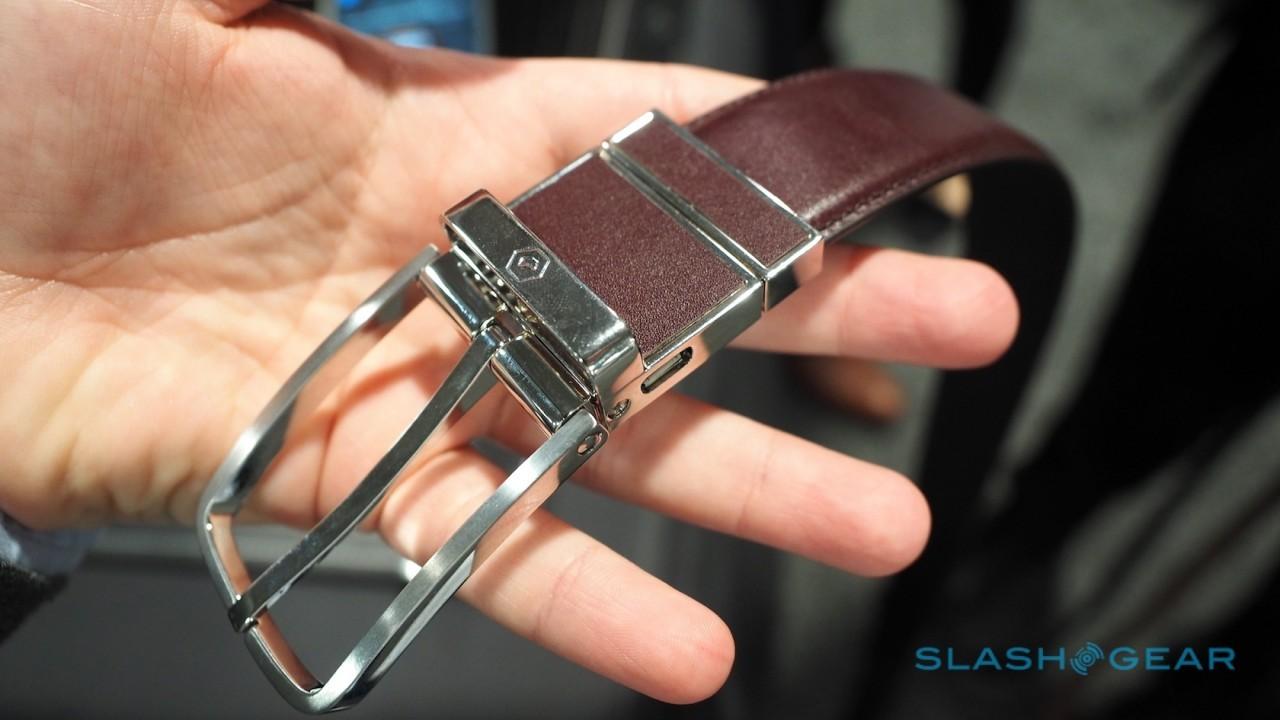 Finally, there's the usual pedometer for tracking steps.
Although the Welt team – a group of Samsung employees who had an idea of their own and were given the opportunity, as part of the Creative Lab program, to work on it – envisages the belt being sold as a whole, the tech is actually limited to the buckle itself. That contains the various sensors, Bluetooth radio, and a battery that charges via microUSB and should last for around a week.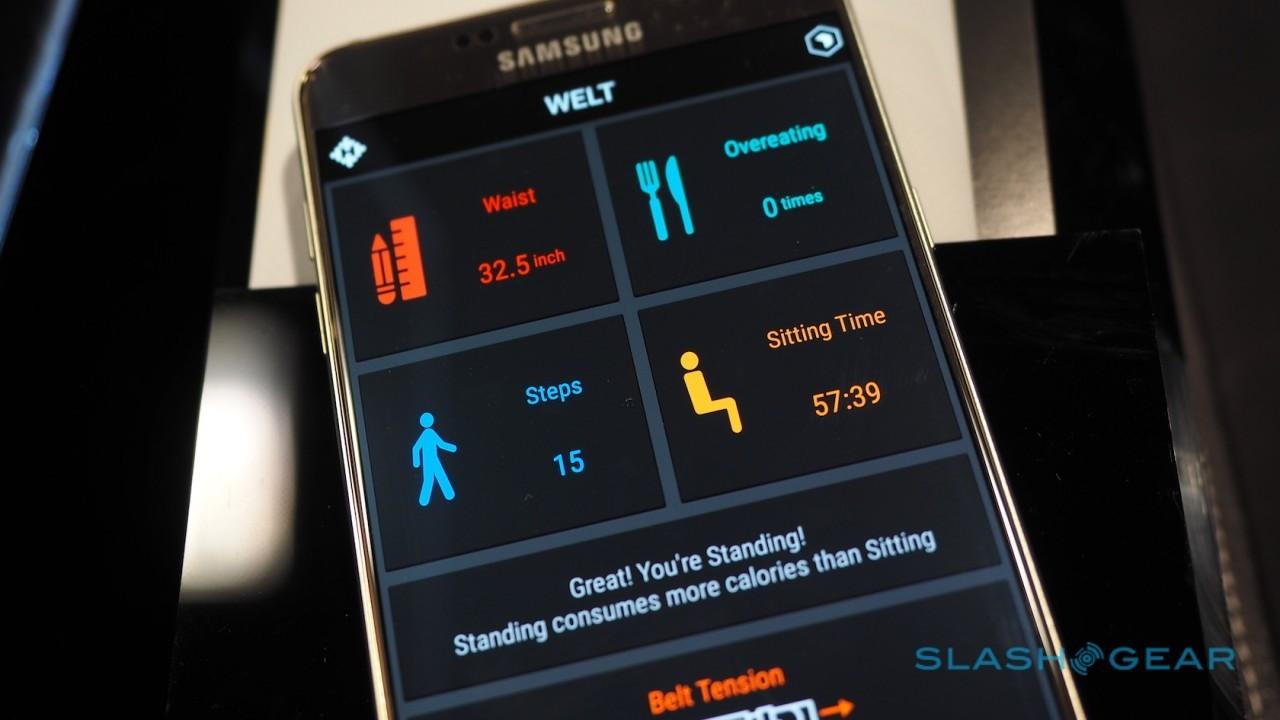 As a result, various different styles could be offered, and indeed switched between by the owner themselves. The team told me that it would be open to fashion designers making custom ranges, and Samsung Fashion has already come up with a few possibilities.
Whether Welt reaches the market – and if it has a Samsung logo on it should that happen – depends on external feedback and internal opinion. The project could be integrated into one of Samsung's own business units, or spun out by its creators as a standalone venture.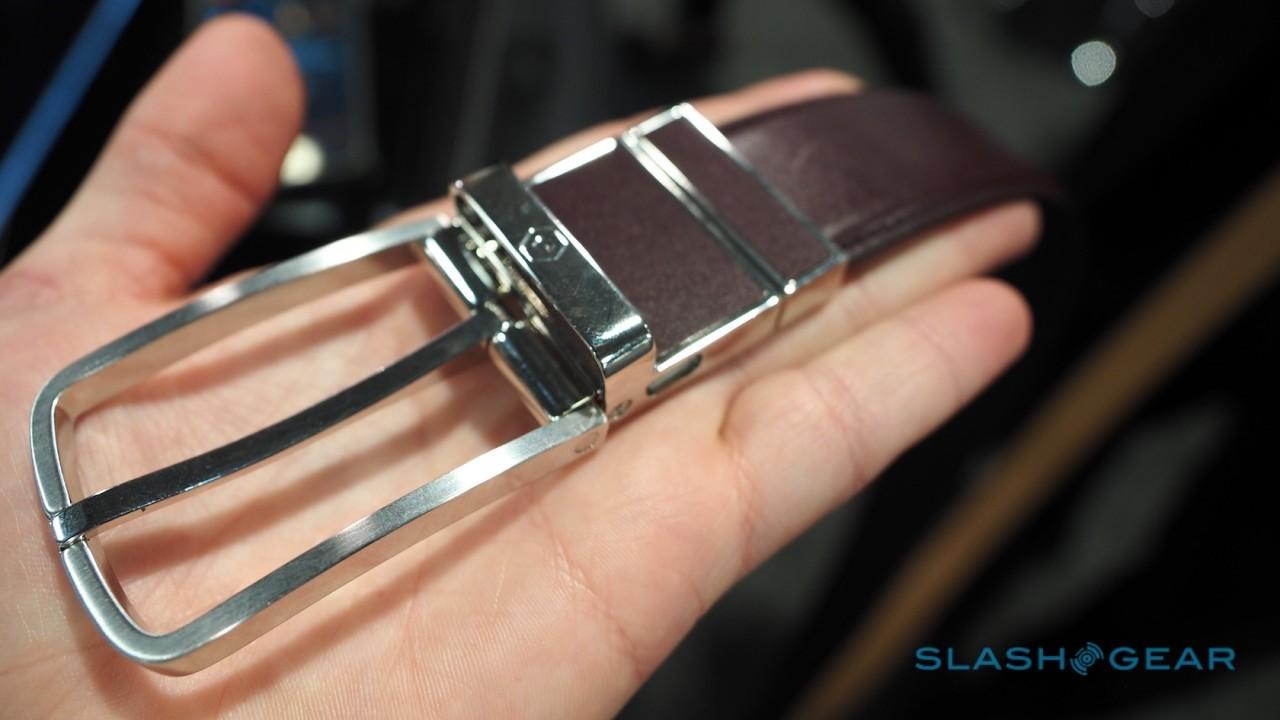 Either way, the expectation is that pricing would be in the ballpark of a well-made non-smart belt, or around $100.