We gave the Acura NSX a nose-job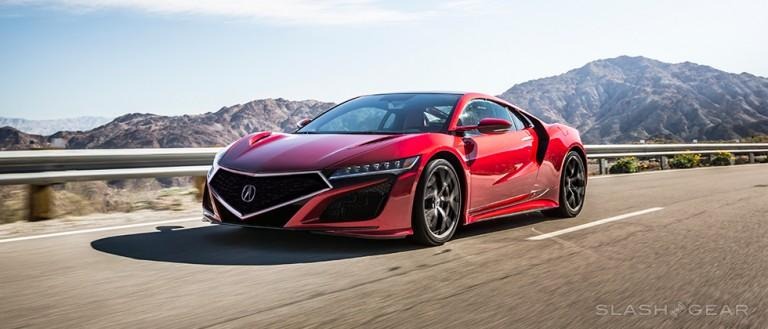 The first 2017 Acura NSX hasn't even made it into an owner's garage, but is the supercar already due a facelift? That's the question we couldn't help but ask ourselves after seeing the Acura MDX break cover today at the North American International Auto Show, complete with the company's brand new – and far more charming – nose.
In fact, we liked the idea so much, we whipped up some concepts of just what an NSX with Acura's Precision Concept snout might look like, had the supercar arrived after the decision to switch corporate schnoz was made.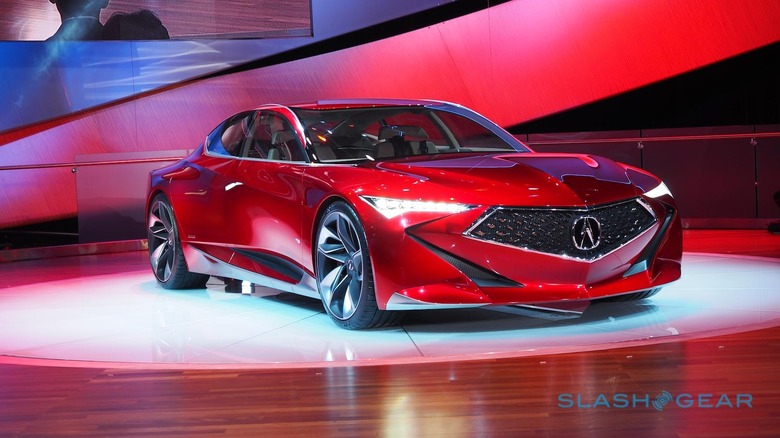 Acura revealed its revamped nostril earlier this year with the Precision Concept, a dramatic four-door coupe with more than its share of outlandish lines and angles. The key component, the automaker told us at the time, was the grille, promising that we'd see it sooner rather than later on a production car.
That car turned out to be the 2017 Acura MDX, the company's luxury three-row SUV. Refreshed today, it actually owes some of its architecture to the NSX in fact, using a variation of the Sport Hybrid SH-AWD drivetrain on the hybrid model that will arrive later this year.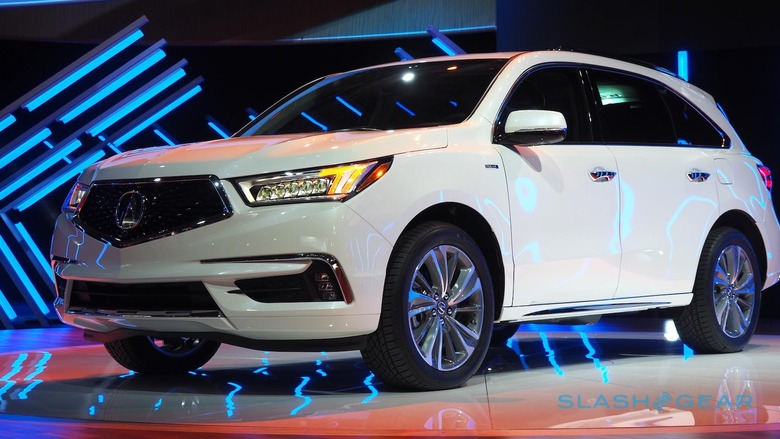 Gone is the plastic "beak" that has proved divisive over the past few generations of Acura cars, and in its place is a far more prominent, almost crest-shaped opening with chrome trim.
Acura had been toning the amount of plastic down on the grille for a while now, and indeed the NSX has a mere bar of the stuff across its fascia. Still, even just as a quick Photoshop job, we far prefer our modified version, which we think looks a lot cleaner and less fussy.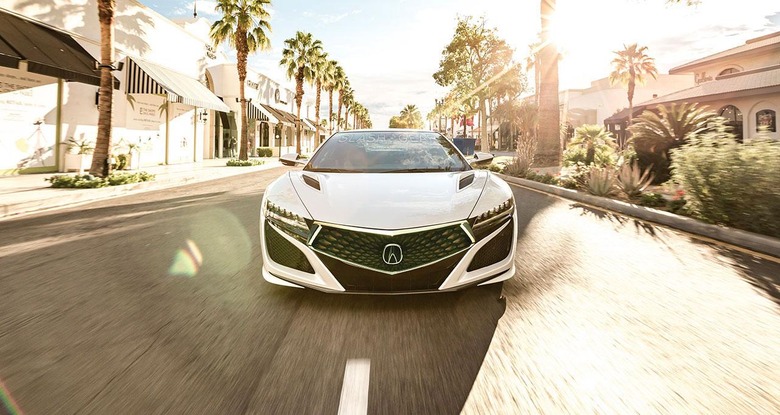 Sadly, with the NSX only just starting to go into production, we're likely to have to wait some time before we can see what Acura's designers and engineers come up with. It's unlikely that the car will see any sort of refresh for a few years at least; by then, we're likely to have seen the new grille appear on a number of other models, as the automaker looks to cash in on the cachet of its $156k+ supercar.
For more on the 2017 NSX, check out our full drive report.
[gallerybanner p="431326"]