Acura Precision Concept revealed to give luxe rebirth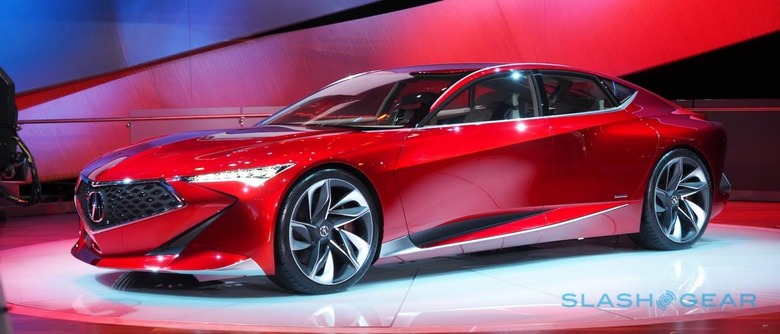 Acura is looking to get back to its "Precision Crafted Performance" roots with the new Precision Concept, a striking sedan revealed at the NAIAS 2016. Aiming to influence tomorrow's Acura sedans – and give them a needed aggressive and distinctive boost – the bright red four-door with its B-pillarless suicide doors is no mere concept, Honda's luxury division says, but a design study to revamp the brand on its 30th anniversary.
So, there's a new "Diamond Pentagon" grille that Acura says will be showing up on a production car very soon, sharper crease lines than we're used to seeing on current models, and deeply contoured surfaces. It's a surprisingly successful design in aggregate, even though you might think the riot of cuts and angles would compete rather than merge.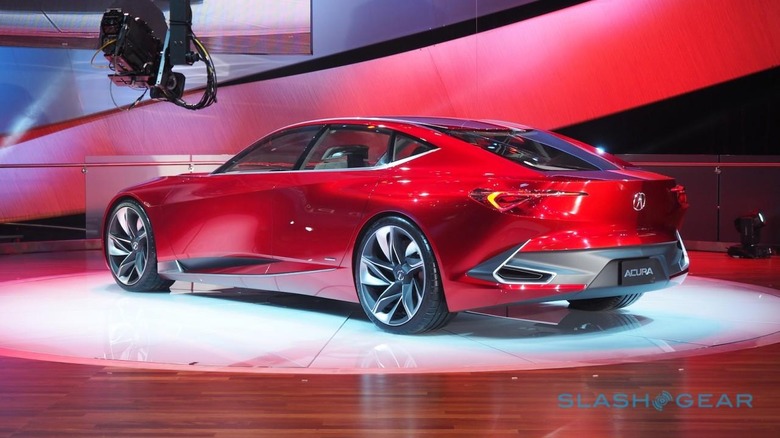 Of course, since this is a concept car no matter the "design study" aspirations, Acura's team has taken some liberties. Vast 22-inch wheels, the unusual doors, and the sculpted glass probably aren't practical for models you'll see in showrooms.
Inside, Acura has opted for four "floating" seats with color schemes that delineate between driver and passengers. The front seats get high-contrast fabrics and colors, while the rear are meant to be more like "modern lounge furniture" according to Acura.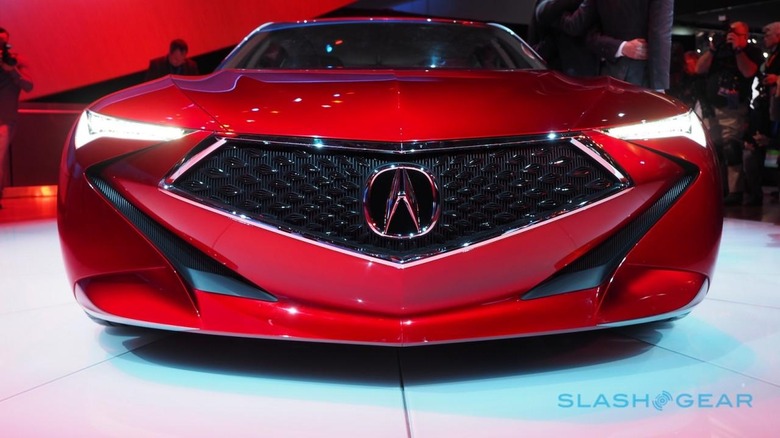 As for the steering wheel, that borrows the squared-off shape of the NSX, and mounts its shifter paddles on the front so that the bronze slivers snake through the spokes to the rear.
It also has the drive mode IDS button, which switches the Precision Concept through its five different settings.
Acura is using the car to preview a new infotainment system, with an LCD binnacle for the driver, and a widescreen display atop the dashboard for navigation and multimedia. Facial recognition spots who is inside the car and where they're sitting, pulling up their driving profiles, seat settings, and favorite multimedia content from the cloud and their smartphone.
There's also a head-up display, while control is through the floating center console and a broad touch pad embedded in its leading edge. While that might all take a while to reach production models, the UI revamp would be most welcome.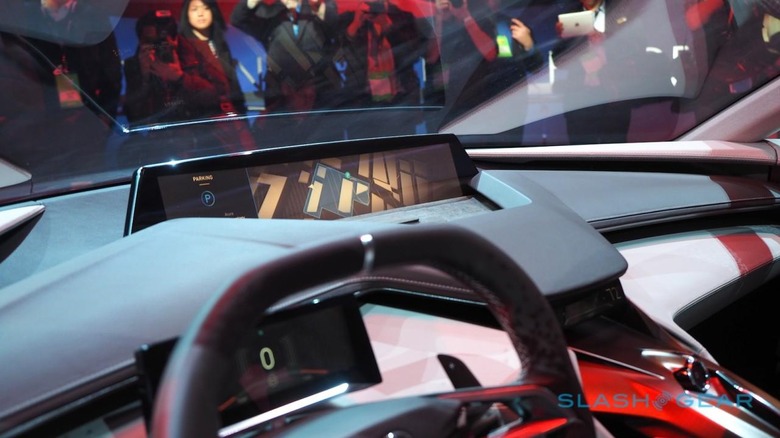 NOW READ: We drive the new NSX
As with any concept, exactly what will make it to forecourts is questionable, but Acura is desperately in need of some flagship models that build on the buzz around the new NSX but are within the pricing reach of more mainstream drivers.
[gallerybanner p="422791"]