2017 Acura NSX First Drive Preview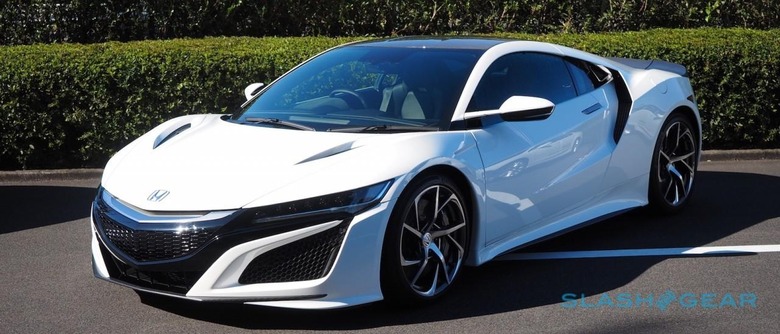 We've been waiting for the new 2017 Acura NSX so long, I was starting to worry I'd find it passé even before I drove it. It's been three years since Acura first showed off the NSX Concept, and only a little less than that since their abrupt about-face on the powertrain that turned what was shaping up to be a relatively mainstream sports car – albeit with an iconized nameplate – into a complex hybrid.
Full production and sales of the NSX aren't due to start until early in the new year, but when Honda offered me a sneak preview of the car in the run up to the Tokyo Motor Show 2015 this week, it seemed churlish to say no.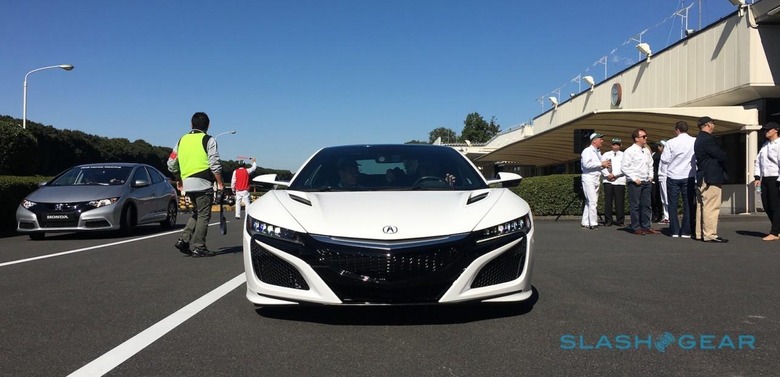 The good news – the really, really good news – is that the new NSX is not at all passé. The bad news is that I had very little time to experience the reality of that.
There is a limit to how much I can tell you from a couple of laps in a new car, but Honda sees this as whetting the appetite as it finesses the final software. The car's complex powertrain hardware is just about complete – two electric motors, one for each of the front wheels, and then a third drive motor on the rear crankshaft, along with a 3.5L V6 engine for a total of 573 horsepower and around 476 lb-ft of torque – but there's polishing to be done before deliveries begin in roughly six months time.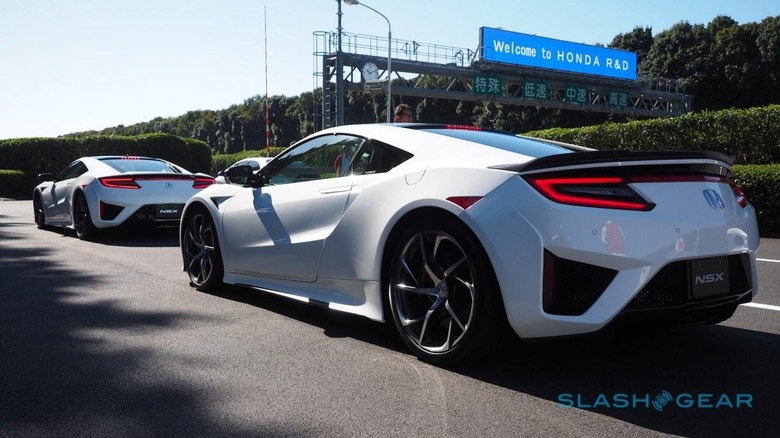 Here, then, are the instant highlights. Honda promises "zero delay" acceleration, and the NSX delivers. There's an immediacy to when you stomp on the gas pedal that makes you suddenly realize most cars that fall on the combustion side rather than pure-EV have a split second of lag before the power kicks in.
I doubt most Lamborghini, Porsche, or Ferrari owners are going to lose sleep over it, but once you notice it that first time you can't forget quite how quickly the NSX is roused.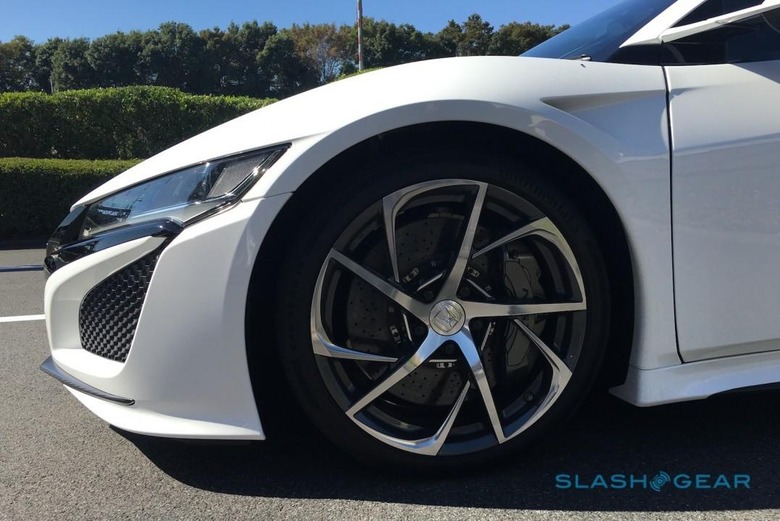 It does so with a roar not a whir, too. There may be three electric motors inside this thing, but they're easily out-grunted by the 3.5-liter gas engine that contributes the lion's share of power and torque. In keeping with Honda's "everyday supercar" goal it's not the wail or scream of its rawer rivals, though.
The four power sources work together smoothly, and it's hard to tell where electric starts and the turbocharged gas engine finishes. You don't miss the grip and the cornering, mind; even after just a few curves, the NSX's point-and-go attitude to curves is clear, even if feel through the wheel is oddly game-like and lacking in feedback.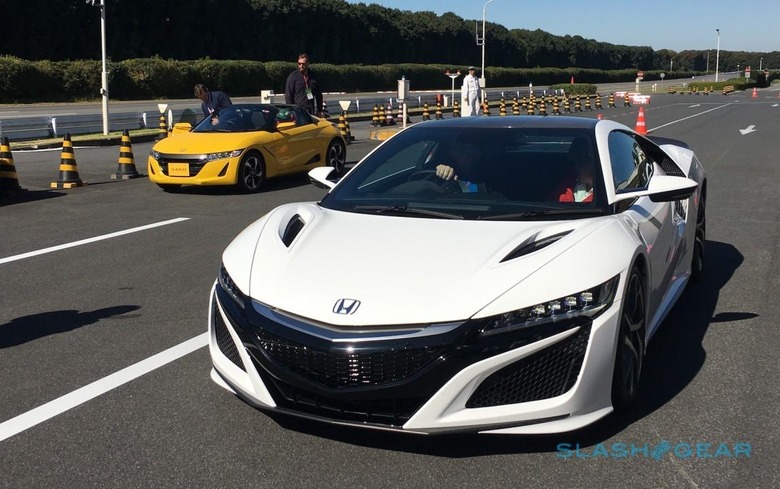 I'm mighty curious to see how it handles some properly twisty stuff, because the SH-AWD system – now terminologically upgraded to "Sports Hybrid All Wheel Drive" and allowing torque to each of the front wheels to be independently controlled – already seems like it could be the NSX's true wildcard.
Then again, that might be the brakes. Usually it's the going-fast part of a supercar that takes your breath away, but the combination of traditional Brembos and using the electric motors as regenerative generators means the NSX sheds speed almost violently.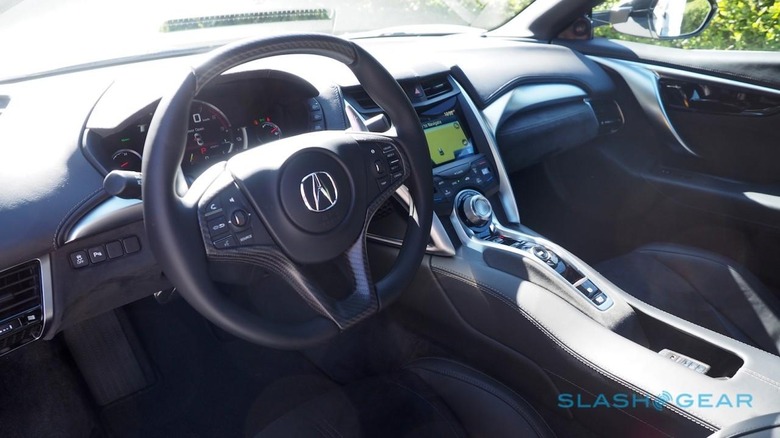 Regen braking only happened when I was in Sport mode, not Sport+, and you notice the difference. Lift your foot in the former and the motors automatically start to claw back some of that otherwise wasted energy, slowing the car rapidly. In Sport+ mode, meanwhile, the ride got flatter, the V6 is kept permanently engaged, and the whole thing gets more aggressive.
The NSX also has a Track mode and Quiet mode, neither of which I got a chance to try, but which promise to turn the car either into an upshift-phobic race monster or a demure, mostly-electric suburbanite.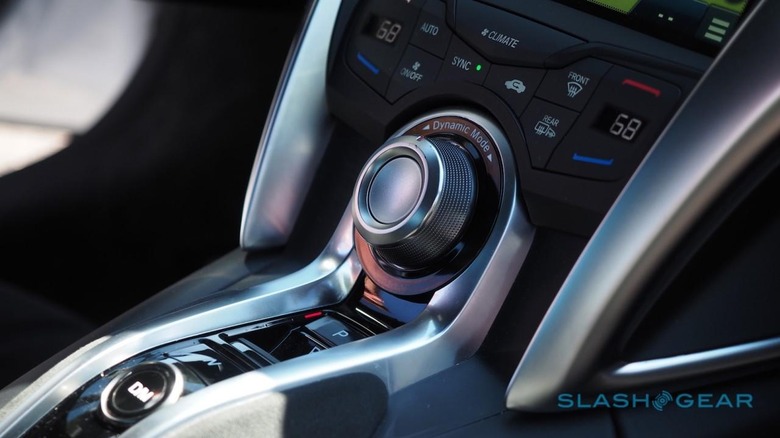 I'd be lying, though, if I said I wasn't left with plenty of lingering questions. Aside from just how good the handling is, I'm curious about how the NSX's braking system holds up to continued use in performance situations, especially since the drive-by-wire system Honda opted for only delivers faux-feel through the pedal.
Meanwhile, Honda's promise that the new combo drive-by-wire and hydraulic system for each of the brakes can be tuned individually – meaning less aggressive bite in the city, but more eager on the track – is something which will take real-world experience to compare.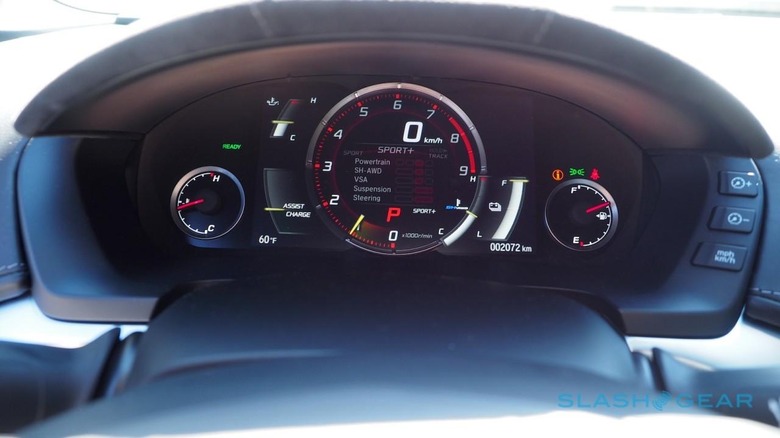 I'm also curious about the cabin design, too, which for the most part is solid – plenty of Alcantara on most of the touchy-feely trim parts – but is let down by unduly plasticky switchgear. The center stack lacks the metal-edged finesse of rivals in the segment, and key touch-points like the shifter paddles fall short of the crispness and quality feel you'd expect of a car with this pedigree.
It's a shame, because otherwise driving position feels good. Honda's big central display in the driver binnacle is clear and easy to follow even while on the move at rapid rates, visibility is astonishing for a low-slung supercar – rear view excepted – and the center console is pleasingly minimal on extraneous buttons, even if those which make the cut feel somewhat pedestrian as you stab or twist at them.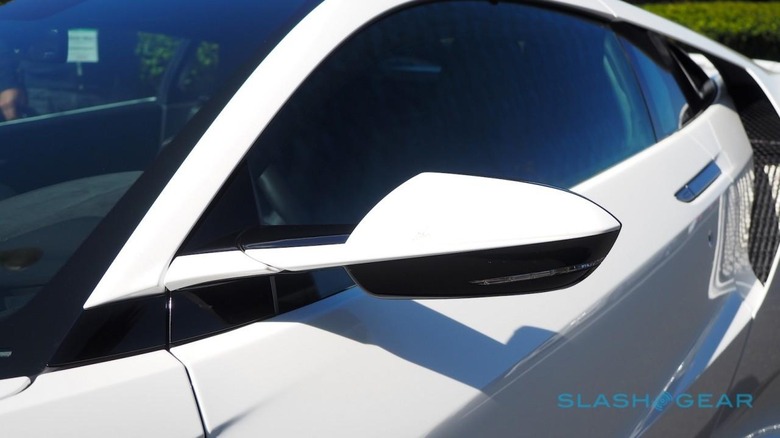 All the same, that seems a minor foible – easily addressed, too, were Honda to decide to – in the face of what's already shaping up to be an incredible car.
Thing is, "incredible" means different things to different people. Comparing the new NSX with its forebear seems almost pointless when it comes to all but the overall strategy of an supercar suited for everyday use.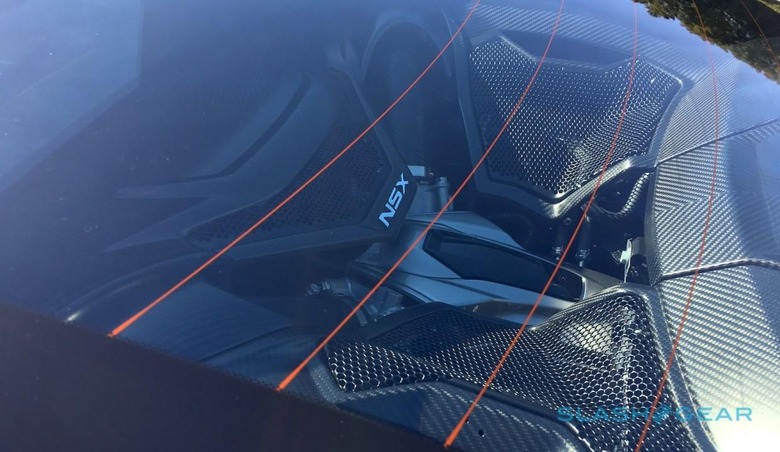 In the ten years since the first NSX was officially retired, the performance car space has changed dramatically. Reliability – once a capacity that only Honda could really boast – is up across even many of the more outlandish models out there, while technology has encroached to the point where a big engine and a slick manual gearbox are frankly insufficient to compete.
NOW READ: 2017 Audi R8 First Drive
It means Honda isn't the only company to be using electric motors to boost performance, or clever algorithm-swapping drive modes to suit freeway or track or suburban street. The new NSX pushes the state of gadgetry even further, and finds itself facing questions of the sort Audi did with its eminently-manageable R8, only writ much larger.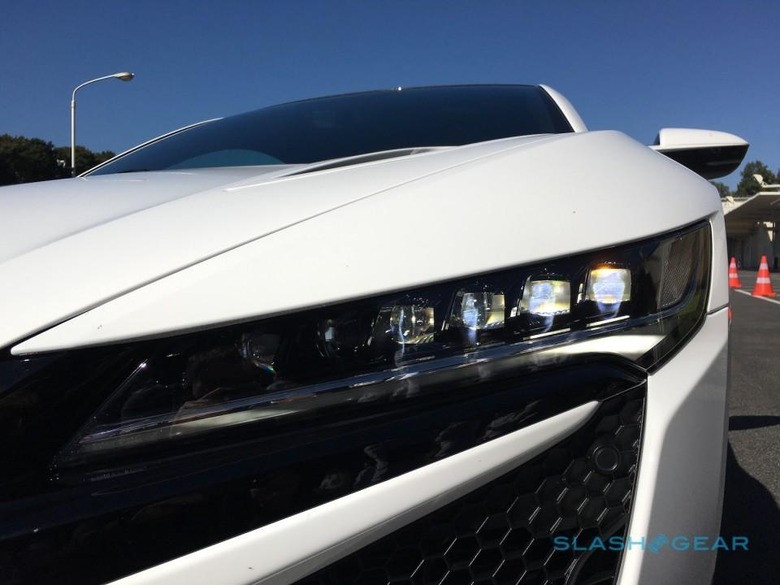 An incredible technological achievement, then. An incredible use of new and existing mechanical and electronic systems to make a car that can potentially keep up with a Lamborghini but also drive like a cosseting Acura. And, certainly, an incredibly divisive answer to what a proper supercar should be in an age when luxury sedans are setting 0-60 records and electrification is no longer laughable.
Personally, I'm reserving judgement until I can spend more time behind the wheel, but I can understand why some are worried the needle has ticked too far into the realms of rationality.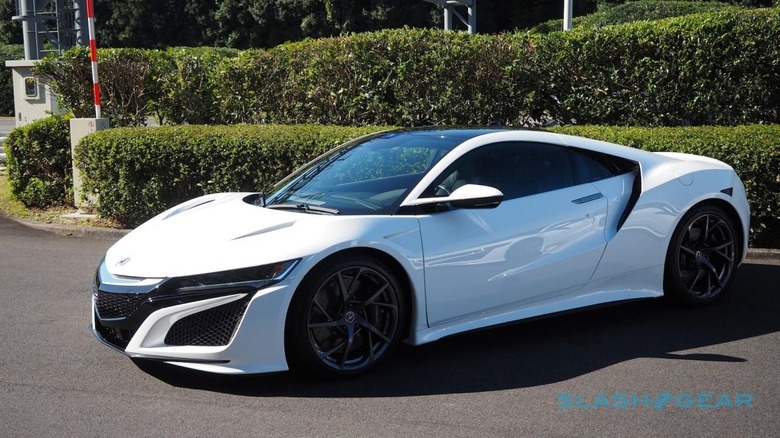 Over the course of a decade and a half, Honda sold around 18,000 of the original NSX. Many of its most ardent fans today have probably never even driven one.
With an estimated price north of $150,000, the 2017 NSX is likely to prove equally exclusive, but the ripples of controversy its creation have prompted will be orders of magnitude greater.
[gallerybanner p="411619"]