Waze For iPhone Can Now Give Directions In Your Own Voice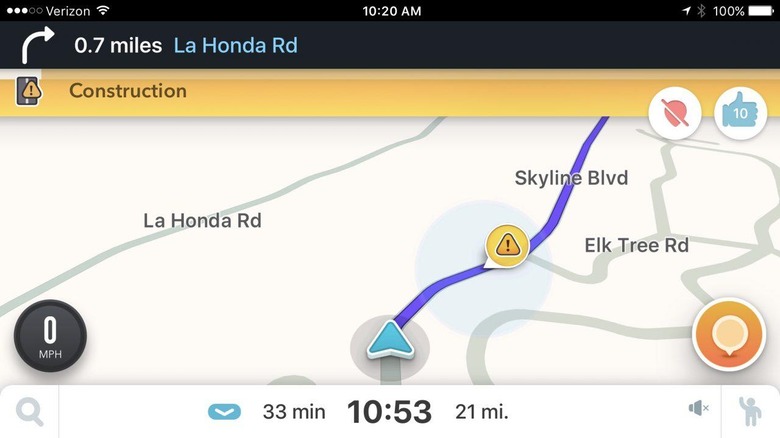 If you're an iPhone users addicted to Waze and its useful real-time traffic and cop warnings, you can now get directions in your own voice. Waze for iOS has been updated with support for recording your own prompts and saving them into a custom voice command pack. The feature was first launched on the Android version of Waze back in May
Custom voices certainly aren't new for navigation systems. Indeed, when dedicated sat-nav devices were at their most popular, companies like TomTom and Garmin offered the ability to buy and install celebrity voice-packs – or, often, celebrity impersonators – for those who wanted someone famous with a distinctive voice to tell them when next to turn. Some even allowed individual users to create their own packs.
However, as app-based navigation took over, and dedicated hardware shrank in its appeal, custom voices have become less common. Waze, like many other such apps, comes with the option of several different prerecorded voices that can be used, depending on if you have a preference for accent, gender, and other features.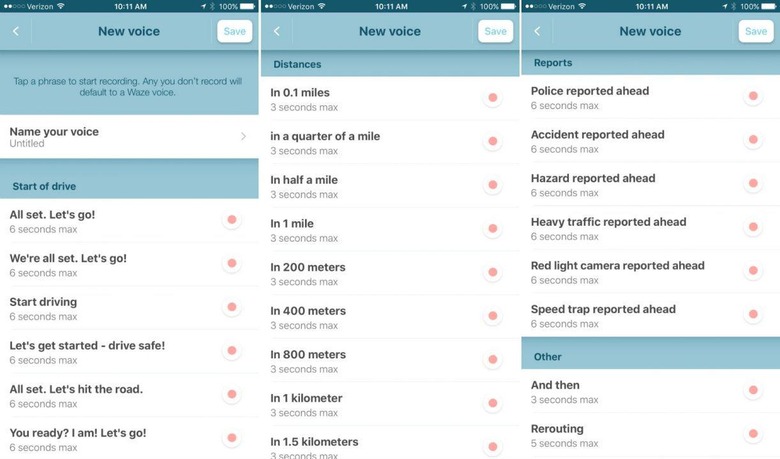 Now though, you can record – and share – your own voice. You'll find the option in the settings page for Waze for iOS, under "Voice Directions"; tap "record new voice" and you'll get a list of the prompts required. It's not going to be a quick process, mind. There are 43 different instructions, commands, and warnings that each voice pack comes with, including the basics like "turn left" and "exit right", through "accident reported ahead" and finally "you've arrived".
Notably you don't actually have to record all 43 if you'd rather not. Waze will fill in any gaps with its default voice, rather than leave you without instructions while on the move. The app does warn that, since your successful trip will be at the mercy of the accuracy of your recordings, it's best to take care with your phrasing: mixing up "left" and "right" could get confusing when on the move.
Best of all, though, is support for sharing each voice pack. Once recorded, and given a name, the files can be sent to another Waze user. If you've got a friend with a great accent, or someone who can do a funny impression, you could install their files and have your version of Waze speak like them. Alternatively, you could record your own instructions and put them your partner's phone, or that of your parents. You'll find the latest version of Waze for iOS, with voice recording support, in the App Store now.