Waze for Android Auto is coming plus "Ok Google" triggers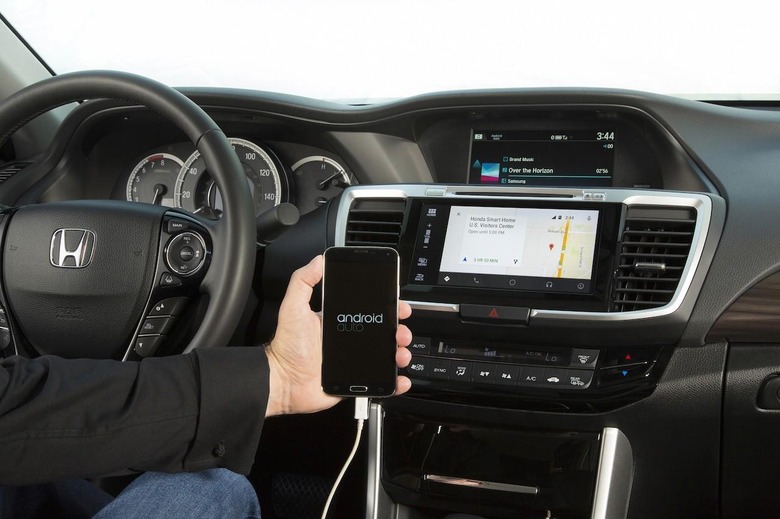 Android Auto is about to get a whole lot more useful, with wireless connectivity, "Ok Google" hot-word triggering, and Waze integration all set to be added. Google's attempt to colonize the dashboard through plugging in Android phones is set to receive a number of convenience features in the coming months, including the ability to hook up your smartphone via WiFi rather than plugging in a USB cable.
Functionally, the experience of using Android Auto via a wireless connection versus a wired link should be exactly the same. In practice, though, being able to leave the phone in your pocket or bag means it's more likely that you'll boot Android Auto up, which Google is undoubtedly hoping will increase use and, as a result, keep more drivers' eyes on the road.
As for hot-word triggering, it's Google's familiar "Ok Google" command which has already been used on Android Wear and Android smartphones and tablets. It arguably makes even more sense in a car, where keeping your hands on the wheel is fairly important.
Currently, Android Auto is triggered by either hitting a button on the car's touchscreen, if it has one, or with a button on the steering wheel.
Finally – and excellent news for anyone reliant on its speed camera warnings and accident alerts – Waze is coming to Android Auto. The Google-owned service collates crowdsourced road alerts into a map interface, feeding some of that information into Google Maps.
However, Google Maps doesn't get all of the data that Waze collects – traffic jams get shared, for instance, but not the location of speed traps – and so Waze is likely to be a welcome addition to the dashboard.
Meanwhile Android has been making some headway in factory-fit infotainment systems, and while not generally identifiable thanks to OEM customization, an increasing number of cars use the platform.
Honda's upcoming Ridgeline truck, for instance, uses Android, as does the company's popular Civic.
For vehicles where you'd rather live with the factory-fit system, meanwhile, there's a standalone Android Auto coming too. That will run on the smartphone's display – effectively reskinning the Android device itself with a more driver's-finger-friendly interface – rather than on the car's screen.
The new features are set to arrive on Android Auto within the next few months, and should be dependent on the phone itself rather than the car's infotainment system getting a software update.