Waymo's autonomous cars are exploring Los Angeles, with Alphabet's self-driving business weighing the possibilities in one of the most stressful driving environments in the US. The company – a spin-off of Google's driverless project – confirmed its fleet is spreading to LA this week, though no customer rides are planned at this stage.
"Our cars will be in town exploring how Waymo's tech might fit into LA's dynamic transportation environment and complement the City's innovative approach to transportation," the company tweeted on Monday morning. In the accompanying photo, there's clearly a human safety operator in the driver's seat, and it turns out they're manually piloting the modified Chrysler Pacifica minivan.
Certainly, the idea of abdicating responsibility for driving in LA is likely to be appealing to many. The city – and its outskirts – are notorious for congestion, with numerous highways typically gridlocked regardless of the time of day. Several studies have found that Los Angeles has the longest commute times in the US.
That could make it ripe for some disruption, and while Waymo autonomous cars wouldn't necessarily reduce the number of vehicles on the road, it would at least allow those inside of them to do something else. After all, if you're spending two hours or more in a car every day – something which isn't unheard of for LA commuters – that's a lot of potential time to be reapplied if the vehicle can be relied upon to pilot itself.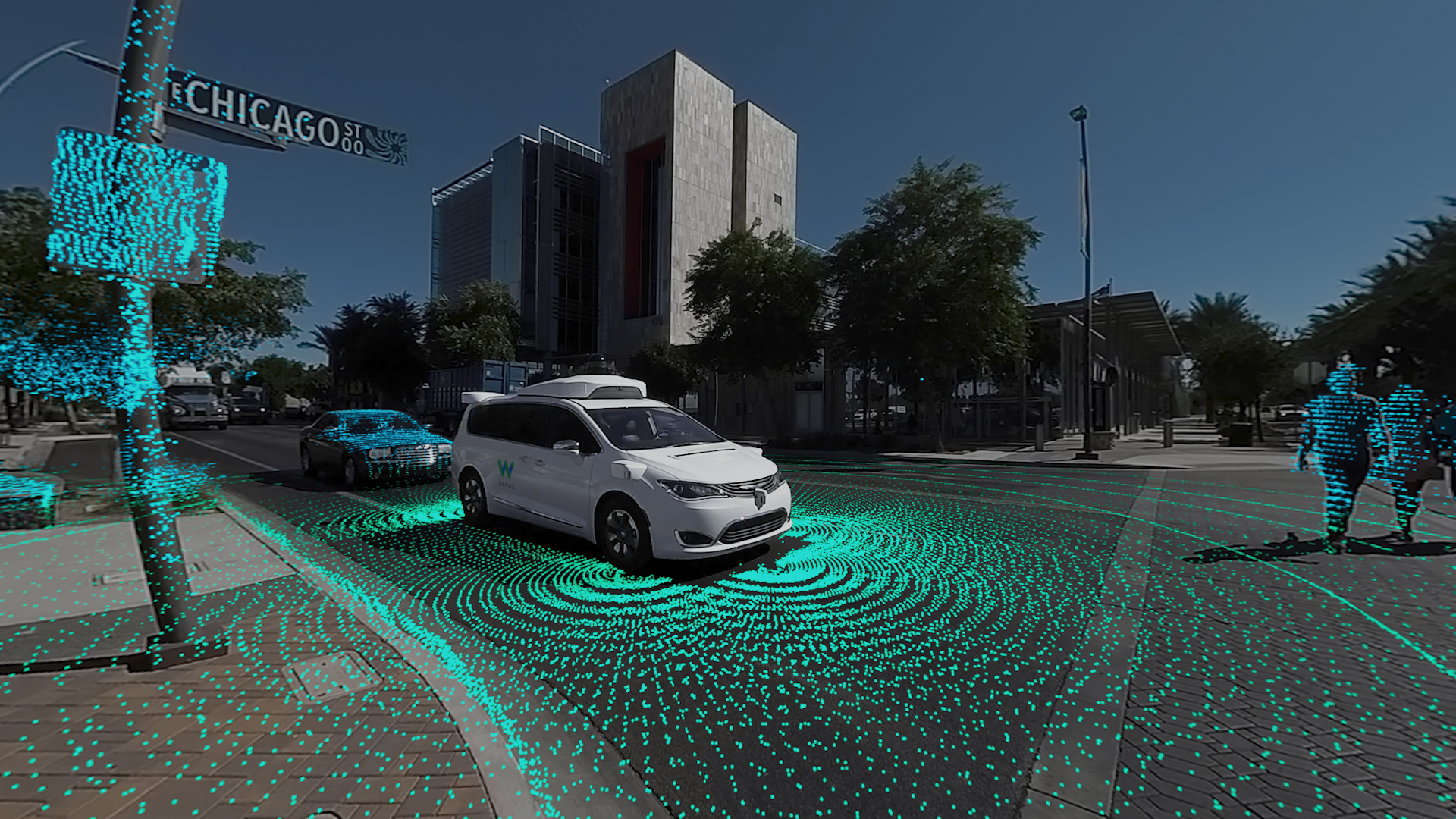 Expanding an area of operations for Waymo isn't as easy as hitting a new destination in Google Maps and sending its driverless minivans down the highway, mind. While the cars are outfitted with a whole host of sensors – including cameras, LIDAR, radar, and ultrasonic – to spot other road-users, pedestrians, and potential hazards, they also rely on high-definition mapping. Waymo generates highly detailed maps of operational areas, with which the cars can better navigate.
Unlike the requirements of human navigators, who might be looking for street names and building numbers, Waymo's cars have different needs. The company gathers data on things like how high curbs are, the number and dimensions of individual lanes, where crosswalks are located, and where the city has installed signage and traffic signals.
Currently, Waymo is operating trials in a number of locations in the US, though the exact details of each varies. In the Metro Phoenix area in Arizona, for example, the company is operating a Waymo One closed-beta for ride-hailing. Other cities have more low-key deployments, performing testing and mapping much in the same way that Waymo has begun in LA this week. Back in August, for example, Waymo began testing out its cars' ability to handle heavy rain in Florida.
Skeptics of autonomous cars may well point to LA's aggressive driving conditions as unfriendly to what are, typically, conservative algorithms. Leave the DMV-recommended distance between you and the car ahead, for example, and another LA driver is almost certain to cut into it. Autonomous vehicles designed for the city's roads may well need an "LA Mode" that makes them more aggressive if they don't want to be brought to a standstill by human drivers.
Initially there'll be three Waymo vehicles operating in LA, sticking to Downtown and the Miracle Mile, and one goal is actually finding congestion rather than avoiding it. Rather than transporting anyone outside of Waymo's own operators, they'll be exploring how the city's traffic flows – or doesn't – and how well the cars' programming can handle that. In addition, the cars themselves operate as mobile map-generators, gathering some of the complex HD mapping data that any broader launch in future might require.
When that launch could happen in LA – if, indeed, it ever does – is a decision for another day. Waymo tells SlashGear that, at this time at least, it's not planning to launch a rider program in the city, and that all of the driving will be done in manual mode rather than autonomously.